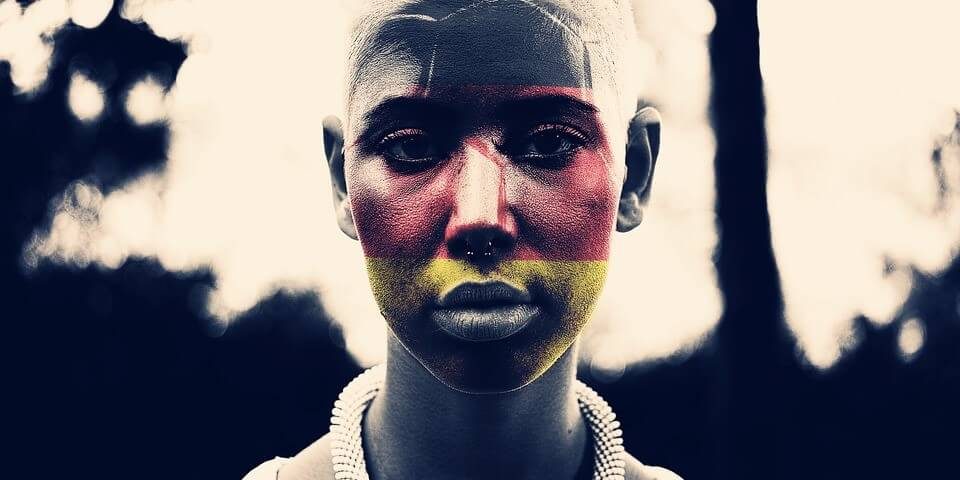 Online marketing in Germany? That's how you do that
Compared to its eastern neighbours, the Netherlands is of course only a small frog country. Germany has more than 81 million inhabitants, the largest economy in the European Union and the fourth strongest economy in the world (after the US, China and Japan). And it is right next to the Netherlands! The big misunderstanding among many entrepreneurs? That you can trade in the same way as in the Netherlands. Online business and marketing in Germany goes much further than translation.
But first about that translation: Germans really are there sehr sharp up. A web page with three language errors quickly gets a sneer and is clicked away. Therefore, above all, make sure good translation. And there is more, because even though the Dutch market shows many similarities with the German market, there are major differences. Especially online.
The online channel in Germany: Amazon
Together with the United Kingdom, Germany was one of the first countries to which the American e-commerce giant Amazon expanded. Today, 59 percent of German online sales go through Amazon. That is direct sales and brokering for brands and wholesalers that sell directly to consumers on Amazon. Do you want to do online business in Germany? Then you have to delve into Amazon: as a channel or as a competitor. This is really the very first point of attention for online business in Germany.
German quality sells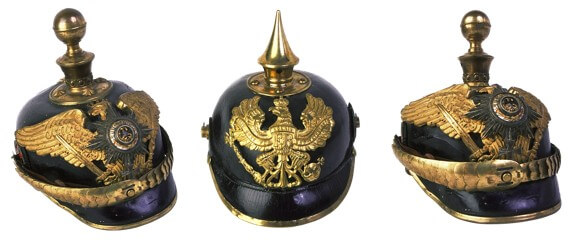 German exports have been exceeding imports for years. For example, for German beer, you can rely on German quality because of the Reinheitsgebot that was drafted as far back as 1516. Germans expect high quality standards (eg ISO, EN, DIN), research and well-trained people for all products and services. So whatever you want to offer in Germany, ensure appropriate quality. Not only in your products, but also in your webshop. This must run optimally (fast, safe) regardless of the device (desktop, tablet, mobile) and work logically. Your customer service needs to be friendly, accurate and still grammatically correct. And your deliveries must be on time and communicated step by step.
Go local and social
Germans don't joke, said Opel in a TV commercial. Now Germans love humor just as much as the Dutch, but they are also serious about sustainability: Nachhaltigkeit. A German also considers the ecological, social and ethical sides. For example, they have the concept of Mitbestimmung: companies perform better with motivated employees who have a say. The importance of social involvement is also reflected in the added value of having your own local branch in Germany: it strengthens credibility and proves a long-term commitment. Germany is also called the number 1 trade fair country: for many industries there is the German trade fair that you cannot ignore worldwide.
Are you going to conquer Germany purely online? Then build trust with a German domain (hosted locally for speed or use Cloudflare), a German postal address, a German account number, a German phone number (with a perfectly German-speaking employee behind it!) and a German BV: GmbH. The Gesellschaft mit beschränkter Haftung corresponds to the Dutch BV. To create additional trust, consider German webshop quality marks such as Trusted Shops, TÜV-SÜD Geprüft, Datenschutz-Gütesiegel ips and EHI Geprüfter Online-Shop.
Online Marketing in Germany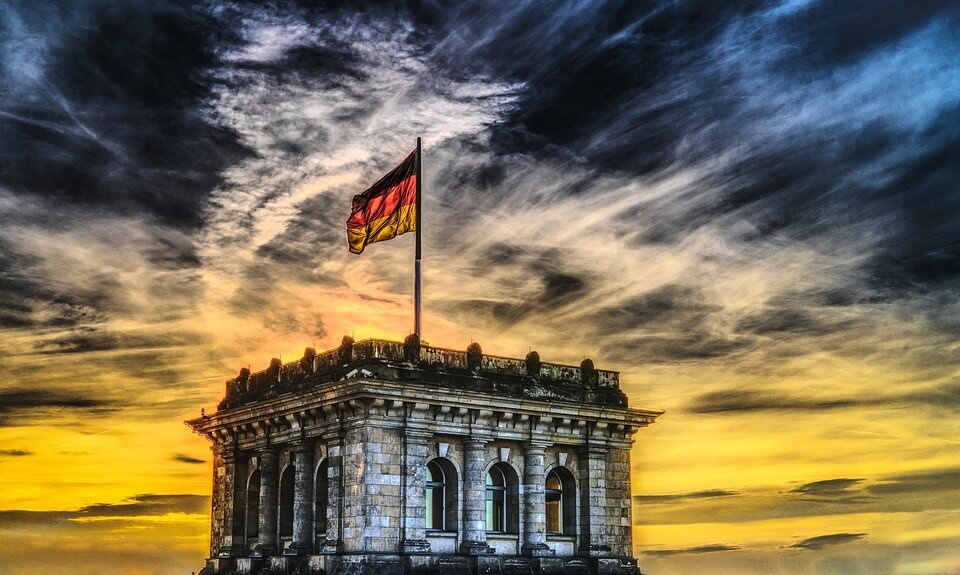 Where many online entrepreneurs choose to bring in customers through conversion-oriented channels such as SEO, SEA and Google Shopping, online branding plays a major role in Germany. They want to be able to trust your shop. With branding via affiliate marketing, content marketing and of course display you build your brand. This then ensures that your conversion costs go down. And that brings you directly into the waters of privacy. Because to successfully apply branding, you also want to use remarketing to bring those first visitors back to your website for further conversion. The application of the new European privacy rules still allows this.
Other things to keep in mind online marketing in Germany:
Not just online. The Netherlands leads the way in the online field. This means that the transition from print to online is still in full swing in Germany. Online marketing is seen as part of the marketing mix.
SEO and link building. As any Dutch link builder who once orientated himself on the German market can confirm: SEO works differently there. There are no home page clones, and Germans search for products not just through Google but through Amazon and specialized company portals or B2B search engines.
social media. A German is careful with his likes and shares. The interaction is held back. Once you have a German who follows you, he is much more loyal than a Dutch person. In addition to LinkedIn, there is also Xing for business B2B contact: a German community for private and business.
Privacy in Germany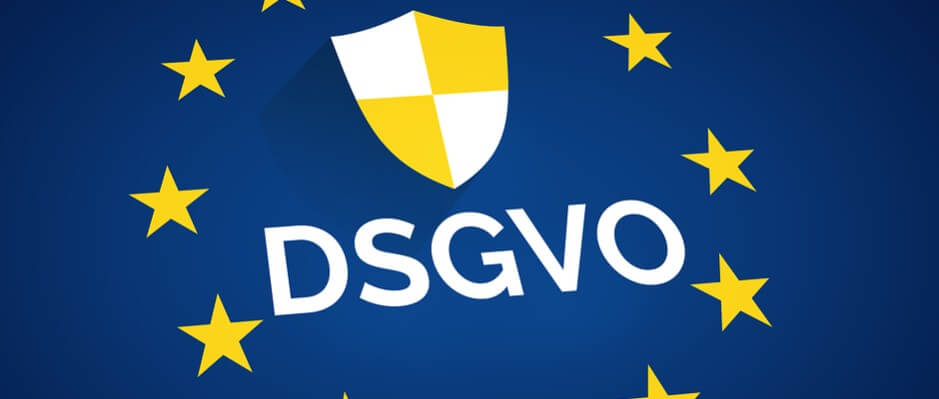 The GDPR is called the DSGVO in Germany. This is different in Germany in terms of privacy:
Cookie Policy: You may place a cookie unsolicited as long as you inform the website visitor and explain the policy in the Datenschutz: the privacy statement.
Minimal age: you must make efforts to ensure the German age limit of 18 years. If applicable, you must demonstrate that the child has parental consent.
Personal protection officer: Depending on the type of company, someone must be registered in Germany as responsible for compliance and application of the privacy law.
Privacy Policy and Colophon: This blog should not be taken lightly. Your privacy policy and colophon (Impressum, mandatory in Germany) must be drawn up by a German lawyer or lawyer. Think of: data you collect, what you do with it, who has access to it, necessity, consumer rights and payment methods.
Pay in Germany
Germans prefer to pay in cash rather than via pin. According to research by the European Central Bank, nowhere in Europe do people carry as many cash as in Germany. About 78 percent of all purchases in Germany are made in cash, according to the EHI Retail Institute. Main reason: merchants had to pay high fees for credit card payments. And that leads to some aversion to electronic payment options. There is also fear of being hacked. A PwC survey reports that 88 percent of Germans fear their mobile phone will be hacked. So 36 percent do not want to know anything about mobile payments. Now you have a good idea of physical payment in the store. How does that work online? Again according to the EHI Retail Institute:
Germans prefer to pay on account (30.5 percent);
(Debit) payment card is second (20.2 percent);
PayPal was number two and is now third at 17.9 percent;
Credit card is stable at 12 percent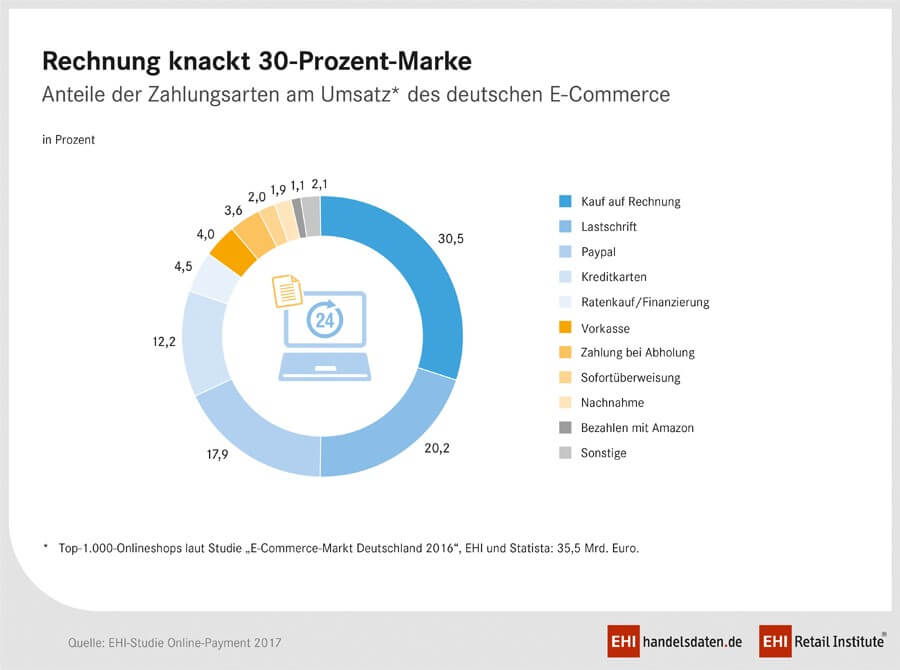 Paying afterwards is a sign of mutual trust. Below is mainly open invoice understand. These are services such as Klarna and Afterpay where the retailer receives a payment guarantee and the payment moment is moved. PayPal has become so big in Germany because of eBay's early arrival in Germany that it was the parent company of PayPal until 2014.
Debt collection in Germany
Of course you also want to know how it goes in terms of paying on time. The RVO reports that late payments of company invoices in Germany are less common compared to companies in Western Europe. The payment terms are even among the shortest in the region. Payment habits in Germany are monitored by credit company Atradius in the Payment Practices Provider.
Collection rights are not reimbursed in Germany, but a collection agency cannot take legal action. Only a lawyer can do that, which is why it is more convenient to engage them immediately. He can take over the claim, summon the debtor in writing and by telephone and then start the procedure.
Logistics


According to Landmark Global, home delivery is the top favorite for 92 percent of Germans. Picking up the delivery yourself is number two, with 21 percent. Click-and-collect, i.e. ordering online and then picking it up at the store itself, is number three with 20 percent.
Gründig
Have you read this blog all the way through and ready for a cup of coffee? Then remember that a German even goes through the general terms and conditions completely. Doing business with your eastern neighbors should be done thoroughly, with your payment options, privacy policy and online marketing all geared to Germany. And again: dive into Amazon. Not only do 94 percent of Germans have an Amazon account, but 58% of all online shoppers in Germany start searching on Amazon. Be honest.