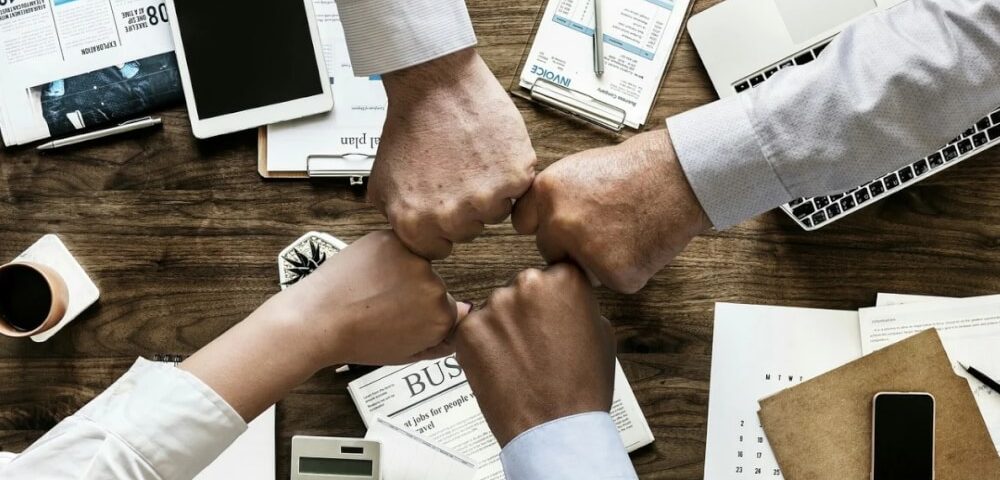 Outsource online marketing? Don't fall for these 5 pitfalls!
The fact that having a website online does not automatically mean that customers also know how to find your company, is something that many starting entrepreneurs experience firsthand. Digitization continues unabated worldwide and the amount of online content is growing faster than ever. In short: it is becoming increasingly difficult to stand out online, to let customers find your company and to convert that findability into conversion.
That is why relatively more and more entrepreneurs decide to outsource part or all of their online marketing. A good one online marketing strategy can make or break the success of a newly started company. It is therefore not surprising that many entrepreneurs rely on the professional approach of an experienced marketing agency. However, there are also some pitfalls and disadvantages that you should be aware of. Picking a random agency, transferring a sum of money and then sitting back with the expectation that the customers will come naturally, that's absolutely not how it works. Engaging professionals can be a good idea, but there are some ifs and buts.
Pitfall 1: careless selection

You would expect the best online marketing agency to be in 1st place in Google, so that you automatically end up with the best parties via one search. There's something in that, but it's not quite true.
The first step when you decide that you outsource online marketing want, is thorough research for the right party. Does the agency you found have knowledge of your industry? Do they know what is important to your company and your customers? And if you are a local entrepreneur: does this agency know your region well? An agency from Limburg may be less able to appeal to your customer base if you operate in the heart of Amsterdam. Then you will rather online marketing agency Amsterdam want to hire because they know your specific environment, such as the local competitive pressure, for example.
Let various agencies provide a pitch and do not just choose the lowest quote. Hiring an agency for little money that knows nothing about your sector may be cheap, but it is of little use to you.
Pitfall 2: my competitor is doing something, so I want it too
My competitor puts a nice video on Instagram every day, I want that for my company too! The first thing many business owners do when they hire a marketing agency is tell that agency how to do their job. It could very well be that an Instagram campaign becomes part of the marketing strategy the agency designs for you, but try not to constantly meddle in the process and certainly don't impose demands 'because someone else is doing it'. Your competitor's marketing strategy may not work at all.
Pitfall 3: the customer journey doesn't stop at the sale
Many marketing agencies deliver campaigns that guide the customer journey from the orientation phase through the sales phase. However, as an accomplished entrepreneur, you also know that the aftersales process is at least as important is for your customer satisfaction, and ultimately for recurring business, as the acquisition process. So make sure that your after-sales policy is also included in your marketing strategy.
Pitfall 4: bad agreements, no advantage

You spend a lot of money on a good marketing strategy, with the ultimate goal of ultimately having more customers, more transactions and therefore more profit. The investment should pay for itself. Yet few entrepreneurs make real substantive results agreements with their marketing partners. And in the cases where they are made, they are usually too vague or abstract to really come back to.
The risk is that the marketing agency believes that you have met all the agreements, but that you do not achieve your objectives. That's a waste of money, and in fact, you'll have to hire a new agency to redo it. In the worst case, you will end up in a legal conflict with the marketing agency that did not meet your expectations. So clearly record the result agreements and make sure that you understand each other what needs to be delivered. If necessary, link the fee you pay directly to the effect of the campaign that they design for you.
Pitfall 5: total dependence
You are still an independent entrepreneur because you like to be in control yourself and you like to run your own company. This also means that you should not become too dependent on the parties you hire. If you don't know anything about marketing yourself and everything is completely thrown over the fence at an agency, after a while it becomes almost impossible to stop working with that agency. So avoid that dependency and make sure you know what's going on and how campaigns run. Be informed, keep a finger on the pulse, and make sure that you could also outsource all activities to other parties. This is how you keep your business operations healthy.