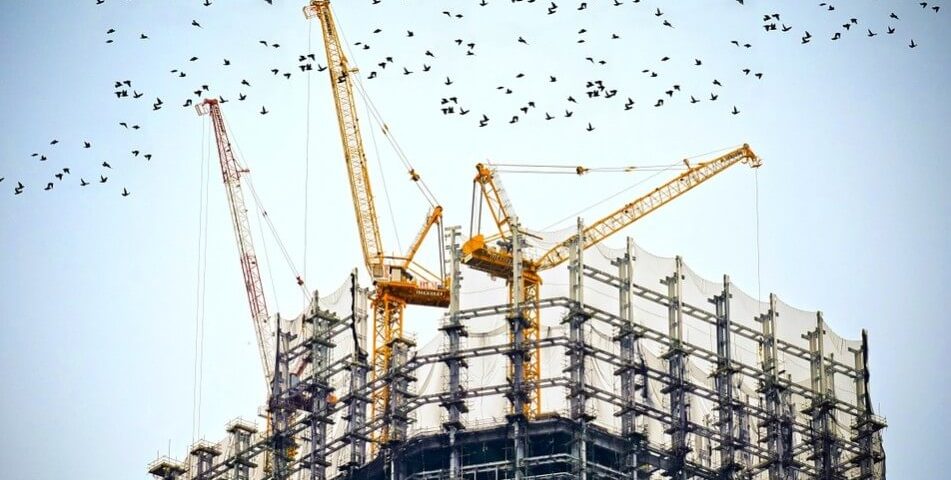 Online recruitment website: The 7 technical requirements of today
A website is like a house that is for sale. Technology provides the foundation, content provides the interior, and marketing is the exact way in which you sell the house. Do you want your online recruitment website or work-by-page make it work optimally? Then consider these seven things. For the visitors, but also for you. You must be able to work easily with the website, so that updating a vacancy, for example, does not take you hours of time. These are technical requirements for the website builder with the associated arguments from HR.
1. The website must work on mobile
Everyone has a smartphone. Your website is therefore increasingly visited via smartphone, in many industries already for more than 50%. Is your site not working well on mobile? Potential candidates then quickly click further. Look beyond just a mobile version of the site, as the usage is very different. For example, you cannot easily draw up and send a neat motivation letter via a smartphone.
Make sure your website also works well for mobile traffic (responsive design).
Give mobile visitors the opportunity to easily save the vacancy to be able to respond later via a desktop or laptop.
Be cautious about starting a video unsolicited. Direct noise is undesirable, especially on the mobile while on the road, for example in the train.
2. The website must be fast
Three seconds. If a mobile website has not yet loaded, then according to research by Google 53% of the visitors will leave the website again. It misrepresents the company and negatively affects your search engine rankings as well. Google values slow websites less than fast websites.
Compare your website with that of the competitor. Or with a large national party that is doing well, such as Hema, Coolblue or KPN.
Do you want to provide a numerical substantiation? Point out your website builder PageSpeed Insights. Every website gets a speed rating with technical tips to increase it.
3. The website must be findable
You prefer to attract your candidates on your own website. That's why you need options in the content management system (CMS) to keywords to give. Such as the combination function + location, for example IT manager Alkmaarbecause that's what people are looking for.
Typical fields you'll want to be able to edit: title, slug (for the URL), image filename, and alt-image of an image. Also use the keyword in the headline and in the text.
Do you use WordPress? the free Yoast plugin provides many tools to increase findability.

4. Vacancies must be searchable
Visitors want to see relevant vacancies immediately. They want to be able to search by keywords, departments, contract types and locations.
The main thing is that visitors quickly see vacancies that are relevant to them. With a smaller number you can also do this with a logical structure.
For larger numbers, an internal search function is desirable. Very interesting: the searches that potential candidates enter can also be measured (including with Google Analytics). This way you learn what your visitors are looking for and you can ensure better answers.
5. Vacancies can be forwarded directly to job search engines
Of course you can create accounts on job boards and manually post your jobs there. But do you want to quickly reach many potential candidates without too much effort? Then look at a vertical and multi-poster link on your website. Your vacancies are automatically posted on job platforms such as Indeed, Jobrapido, Jobbird, Jobsonline.nl, Mituala or Trovit.
The point is that the vacancies you post on your own website are continued without manual actions on job boards. The technology behind it is called an 'XML link'.
6. You can streamline vacancy responses
With a small company with a few vacancies, it doesn't matter how the responses come in. However, do you have vacancies per department and a distinction between starters, interns and professionals? Then you want every response to go to the right vacancy holder.
Having a different email address per form helps a lot with streamlining, as does the ability to customize forms per situation.
Do you have extensive selection procedures in which a large number of applicants respond? Then immerse yourself in a Application Tracking System. This allows you to automate correspondence (receipt, reject, invite) and you can efficiently search an internal database (talent pool) before you decide to advertise.
7. You can easily add content
You don't want to have to call in the website builder for every new vacancy. It's not new website? With a good CMS you can easily add, modify or delete a page or vacancy. See if you can also easily copy pages, for example if the vacancy pages have a fixed field.
DOWNLOAD the eBook: Found! 43 online recruitment tips for website, content and social media
+ BONUS! Five tips for an efficient photo shoot