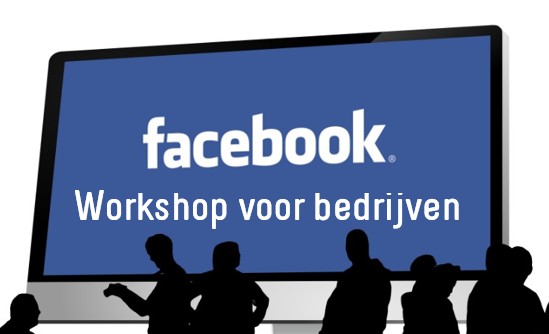 Press release: New Facebook workshops for companies
This summer, the Helderse marketing agency Bloeise is again giving workshops about Facebook for companies. "What can you actually do with Facebook? Many entrepreneurs still struggle with that question," says Thomas Lapperre. "So they just do something. But if you know how Facebook works and what you can do with it, you will automatically use Facebook efficiently." On Tuesday afternoon 14 June and Thursday evening 16 June, Lapperre will give the Facebook workshops at De Helderse Vallei.
"Not all your fans see your messages. Actually only two percent. Only when your Facebook post gets interaction, such as a like or a comment, will that percentage grow," explains Lapperre. "Just look at your own timeline. You don't want to read commercial messages at all, but rather nice messages from your friends and family. That is why companies must learn to convey their message in the right way, otherwise you will not reach anyone."

"It starts with your target audience. What do they like? Then you look at what you want to tell as a company, your story and everything around it. The overlap between them is your so-called sweet spot: that which you want to tell and what your target group also likes", explains Lapperre. "This way you keep Facebook fun for your fans and interesting for your company."
Facebook Workshop
Lapperre will give a Facebook workshop for companies on Tuesday afternoon 14 June and Thursday evening 16 June. Participants learn why they can choose Facebook, how Facebook works and what to put on Facebook. Afterwards, participants have their own plan of action to optimally use Facebook. For more information and registration see Facebook workshops.
Blossom helps entrepreneurs flourish online. For this, Bloeise shares knowledge through popular marketing blogs and practical workshops. As an involved citizen of Den Helder, Lapperre has been keeping the Facebook page Love Den Helder since 2012.