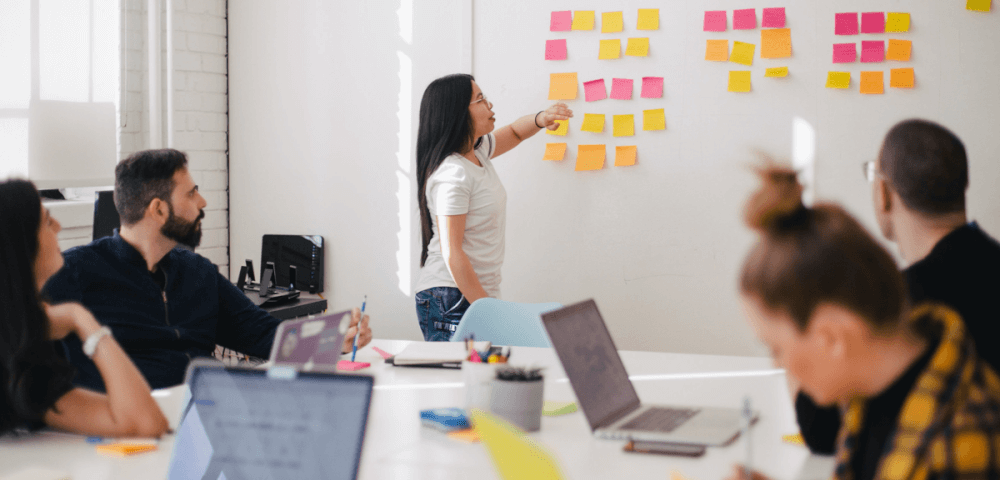 Managing Projects – How do you do that? Starter guide
Guest blog by Robert van DeSoftware-comparer.nl
Managing a project is experienced by many people as tough and difficult. That is logical, since you have to deal with different interests, you always want to do it right and you often have to deal with other parties and other people. If you want to manage a project in the right way, the advice is actually to develop your own style. In this article we would like to give you some useful tips with which you can manage every project in the perfect way!
How can you best manage projects?
Are you on the cusp of a major project? Then it is important to make the necessary preparations; only with the right preparations you are able to get the project started in the right way. The saying 'well begun is half done' certainly applies to any project. To help you with this, we have prepared five tips for you.
With the help of the tips below you will be able to manage every project in the right way. Incidentally, it is not possible to indicate 'the best way'. For example, as we said in the introduction to this article, it is important to develop your own style. Then follow the tips below and make sure every project starts and runs the right way!
1. Map out which tasks need to be done
What is a project without tasks? Right, that doesn't exist. With every project you have to deal with the necessary tasks, where many tasks also overlap with each other. Before you can start the project in the right way, it is therefore important to map out all the tasks.
This is desirable for a large project on which you will work with, for example, 20 people, but also for a project that you work on alone. By clearly showing all tasks, you can make a realistic planning. During the entire project you are then able to maintain an overview and – where necessary – also make adjustments. 
2. Prioritize each task
Once you have clearly listed the tasks, you can start planning the different tasks. It is important to attach a certain label to each task; this label indicates the importance and priority of the task in question.
In this way you actually know how to create a hierarchy, so that you can get started with the tasks in a targeted manner. This allows you to perform the most important tasks first, after which the important tasks can be performed.
3. On a whiteboard or with online software?

In our previous tips, we recommended that you visualize all tasks and then give them a certain priority. If you want to do this, you roughly have the choice between two options: you can work with a whiteboard with all kinds of post-its, but you can also use project management software. We have listed the pros and cons of both options for you.
Whiteboard advantages & disadvantages
Benefits:
You can work fast

You can quickly adjust things

You can work with different colors
Cons:
Only accessible from one place (only at the location where the whiteboard is hanging)

Large margin of error

You can easily lose post its
Online Project Management Software Advantages & Disadvantages
Benefits:
You can use this software with a large team

You always know how to keep the perfect overview

Assigning tasks is incredibly easy

Anytime, anywhere access to the software
Cons:
Requires a (small) investment

May take some time to get used to
5. Divide the tasks
Once you have clearly mapped out all the tasks, you are also able to divide the tasks. You can divide the tasks per person, but you can also choose to divide the tasks per department. As long as you know how to divide the tasks in the right way, everyone knows where he/she stands. This definitely contributes to the smooth running of the project.
Are you carrying out a project entirely on your own? It is also advisable to divide the tasks. It is logical that you will then carry out all the tasks yourself, but you can divide the tasks per day or per week. In this way you ensure that the project continues to run in the desired manner.
5. Track your hours and enter it on every task
When performing the tasks, it is also important to take a good look at the hours spent. The advice is to keep track of this time per task, so that you can make adjustments in time. This is also a useful learning tool for the future; after all, there is a chance that you will also have to perform similar tasks in the (near) future. By keeping track of the time spent per task, you can prepare the next project even more efficiently and better.
How can you best keep track of these hours? You can use separate programs for this, but you can also use the project management software. Many of these software programs offer the possibility to keep track of the time per task, so that you ultimately get a clear picture of the time spent on each task and on the entire project.
You can also send the invoice directly to the client based on these hours spent. This is not only useful if you are managing a project from a large company, but also if you are managing your own projects. After all, for every self-employed person, the invoices are the fuel of their survival. By keeping track of your hours per task, you make it all a bit simpler for yourself!