Review marketing: why, how and what
Thanks to the internet, communication and marketing have changed enormously. We no longer visit that one friend en masse on Saturday afternoon to watch Swiebertje on the only television set in the street. Everyone is always online, from any device and can connect with anyone. As a consumer you can also give your opinion about companies: ratings, reviews or English reviews. For companies, the art is not only to deliver the best possible product or service, but also to manage a good online image. That's called review marketing and in this article you can read how to do that and get practical tips as an entrepreneur.
What is review marketing?
Improving the online image by companies through reviews (ratings or reviews). It includes encouraging reviews, responding to reviews, and incorporating reviews into business operations.
Why you should take review marketing seriously
Every entrepreneur knows: the best advertising is word of mouth. That's how it goes online. More than half of consumers rely more on reviews than advertisements, even those from completely unknown people. Negative reviews ensure that a purchase does not go through. If new customers are important to you, reviews are also important to you.
Review marketing takes different forms per industry:
Independent and basically objective sites such as TripAdvisor, Zoover or TrustPilot. A well-reviewed party will display a logo with a number on its website;
Major Ecommerce Sites such as Booking.com and Bol.com collect product reviews on a large scale to include them on their own site. These are not always objective assessments due to commercial interests.
A marketplace brings supply and demand together, such as Thuisbezorgd.nl with its affiliated restaurants and delivery companies. Uber and Marktplaats.nl also offer this option to drivers and sellers. Another example is the beer app Untappd. These sites have no direct commercial interest in the reviews.
Any company, large or small, can receive reviews on google My company and facebook, but also receive responses to complaints.nl, for example.
Reverse judge: assessing customers. Buddytruk is an unknown party that is experimenting with this.
Review marketing in the Netherlands in figures
To substantiate a number of research figures:
20 per cent of the Dutch writes do a review online. (Study "Review Marketing: the importance of online reviews" by Marlies Dobbe).
Almost 80 percent of Dutch consumers is reading a review before making a purchase (EuroPNstyles research)
25% of the consumer purchases is determined on the basis of a review. (research Marlies Dobbe)
14% of Dutch consumers will earlier buy a product when friends recommend it on those brands' Facebook pages. (research EuroPNstyles)
What review marketing means for companies
The main reason for review marketing is a good image online. This contributes to the following three business objectives:
More turnover and profit: There is a direct link between customer reviews and consumer purchasing behaviour. More reviews means more purchases and therefore more sales. According to New York University research by professor Panagiotis G. Ipeirotis to customer reviews in relation to sales, consumers are also willing to pay more for products or services with (the most) positive reviews.
Product improvement: With review marketing you get direct feedback from your target group. This allows you to identify and then address numerous problems in the customer journey. Think, for example, of information provision, promises, message per channel, customer service, the product or service itself, quality, communication around the product and company presentation.
Customer interaction: An old saying goes: every complaint is an opportunity. Almost every review system gives the opportunity to respond to the review as a company. With this you recognize the guest or customer and you can respond to a complaint. In the event of a negative complaint, you can offer understanding and compensation. You can show potential customers how you deal with the problem. With a positive reaction you can give the experience an extra positive charge.
Review marketing: what exactly do you do?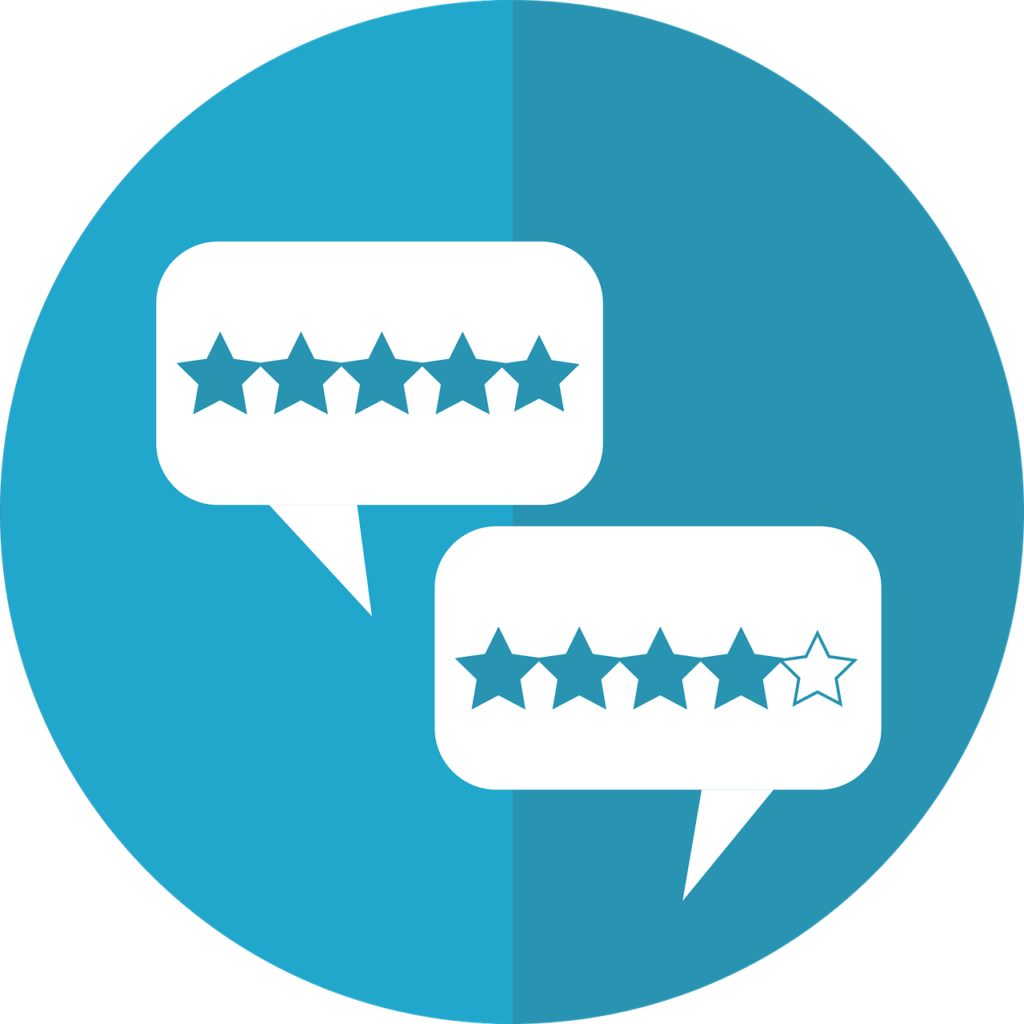 It is clear: reviews have a positive impact on your business objectives. So what do you actually do with review marketing?
Satisfied customers like to write a review. Of course you have to make that as easy as possible for your customers. In this article you can read exactly how to more and better reviews gets. Tip: when you ask for a review, give in addition a channel for complaints. This way you immediately catch complaints and you can solve them.
On which platforms is your target group active? There you then want to follow all reviews, whether this is Booking.com, Airbnb, Bol.com or TripAdvisor. There are all kinds of monitoring tools for this, but just checking every now and then works just as well for small businesses.
With a comment you show that you value reviews, whether they are positive or negative reactions. It gives customers the feeling of being heard. That recognition makes a big difference in the customer relationship.
Turning reviews into improvements
In many companies, employees do not know how their customers experience their services. Becomes inside-outside thought, no outside inside. Reviews give you an outside view of your business that you can use to improve customer experiences.
Dealing with negative reviews – 8 tips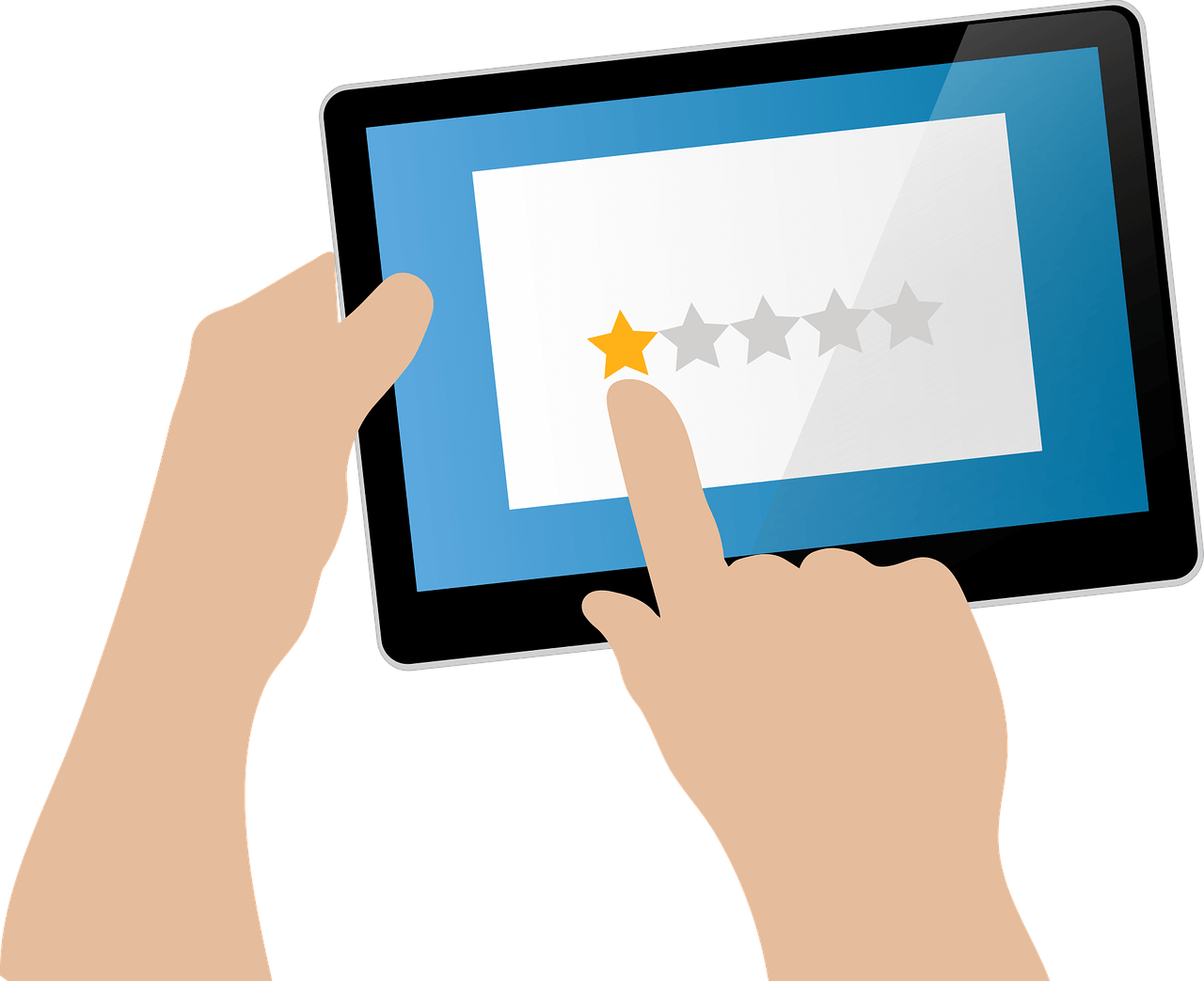 In reviews, consumers look at the source, the content, the network and the channel. Like Uncle Henk who always complains about their aunt on your aunt's birthday, there is a context in which reviews are judged by other consumers. As an entrepreneur who has built up a wonderful company with blood, sweat and tears, a negative review can be hard to come by. In person. It can feel unfair, or even be used as a threat. Take a deep breath and read these tips.
It's not personal. This is almost always the case. Is the review aimed at the person? Then you have good ground with every platform to have the review removed. This is slander.
Think from your company. You are only professional if you stay professional when the other person not professional. A bad review does not mean that your company is bad, it means that a customer felt the need to write a negative review. That could be: because it is not a good match between customer and company, that your service needs to be better, that the customer is unkind. And remember that a negative review can even lead to more sales: see this story by Jonah Berger about Miley Cyrus.
stay neat and show someone else your reaction if you're not sure if there's any emotion left in it. State the facts. Indicate what you will change and provide options to resolve the complaint. Respond quickly, that's a 'quick' way to immediately get on better footing.
Feel free to say sorry. It's easy and you make the other person feel better. As long as it's common. Even if it was not your intention, you can apologize for how it was experienced by the other person. You say sorry if the relationship is more important to you than being right.
Go offline and fix it. You are not allowed to place personal data online. You also help a complaint much better if you can write extensively or speak to someone by telephone. An important step in solving complaints is to verify: this happened, yes? Annoying. If we do this and this, is it fixed? Yes, we will.
Fixed? Report it back online. Once the complaint has been resolved, state this in a response. Ask your customer to adjust his review or to explain that the complaint has been resolved satisfactorily.
Share the reviews with your colleagues. Even those bad reviews, if they are justified. It binds your colleagues and helps you to better understand your customers. This ensures a mindset that focuses on customers: customer centricity.
Get more good reviews. Even the best company in the world sometimes gets a bad review. That is to be expected, and your customers would also find it strange if you only get good reviews. The best way to reduce the impact of a negative review? Get more good reviews.
Delete reviews?
Every platform that shows reviews becomes more valuable as a result. Removing reviews is therefore not made easy for you as a company. Often there is a standard method to have a review checked, but there is only a limited list of cases when your negative review is actually removed. It differs per platform what your options are, Thuisbezorgd.nl, for example, only has this option in case of defamation. After all, it is impossible to objectively check whether the food was really delivered cold, and tastes differ after all.
Via these links you will find an explanation for the removal per platform:
Reviews as a means of blackmail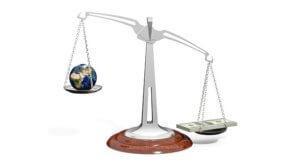 Unfortunately, it also happens that consumers threaten with a negative review. Hotel owners and restaurant owners in particular often have to deal with this. And not everyone is suing the blackmailers in court, as Rotherham's Double Barrel Steak House did to TripAdvisor's top reviewer Chris Hobson. In response to this, TripAdvisor also issued a platform established where companies can report blackmail.
This South Park (NSFW / Not suitable for office) delivery explicitly addresses this blackmail:
Dealing with review blackmail
Koninklijke Horeca Nederland gives the following suggestions to its members:
Don't give in to the blackmail.
Actively ask for feedback from customers when checking out or leaving the restaurant.
Always be respectful and businesslike in your response (public and private)
Is the guest right? Acknowledge that the complaint is valid. Indicates the measures you take in response to the complaint.
Don't attack your customer's opinion. Only point out any factual inaccuracies.
Don't go into every detail.
Invite your guest to visit again and experience the improvements.
Ask if the customer is willing to adjust his or her negative review.
I would like to add: write down facts. Are you getting that unfair assessment because you don't respond to the blackmail? Then you can react immediately and let the facts speak for themselves.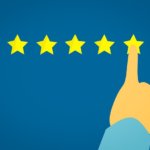 Review Bloemse
As a fitting conclusion: what did you think of this article? Rate Bloom on facebook or google.