Scoring with Google Analytics: Set conversion goals
Google Analytics. Many people immediately think of the many lost hours they have spent on it. And that final conclusion: you can do a lot with it, hey. But without action you have nothing to gain from insights. If you do not have time to constantly improve your website, because you are already overflowing with work, then do not do it. Do you want to get more out of your website? Read on. 
I assume in this article that you already have Google Analytics installed on your website. Not sure if Google Analytics is running correctly? Go to Google Analytics, click on All Website Data of the respective website, Administrator at the top, and in the Property column, click Tracking info / Tracking code. is here Receive data? Then Google Analytics runs well. Click here for other notifications.
Recommended to Google Analytics open immediately when you read on.
Determining conversions: the car dealership in 2000 and now

In 2000, we visited the car dealership on average 7.6 times before buying a car. That is now 1.6 times. The need for information has not diminished: we now simply get it online. So when are you happy with a result on your website? That differs per company. For a Online store is that an online sale. For a car dealer that is an appointment. For a software company, that's a demo. Not every conversion gives you direct sales. Interaction is often an important step towards that turnover: in the case of the car dealer this is therefore equal to six visits. A few examples of conversions you can measure:
Online store: online sales, creating a profile, starting the ordering process, placing an item in the shopping cart, viewing delivery information, viewing the product page, repeat visit.
Service provider (hairdresser, accountant, garage): make an appointment, view the about us page, download a brochure, contact us, subscribe to the newsletter.
Online blog: newsletter subscription, Like Facebook page, share blog post, session time, time on page, number of pages visited per session, bounce rate, repeat visit.
See which category your company falls into. When does your site really deliver? Then see which small steps lead to that that you can also measure. These are your conversion goals.
Google Analytics Goals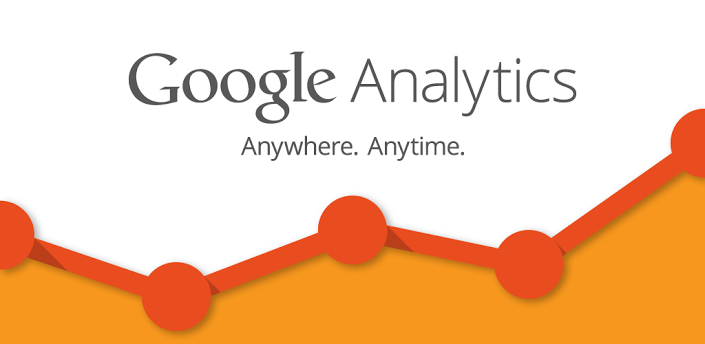 Not quite clear about your conversion goals?
Then look at the conversion options as Google Analytics sees it:
YIELD
Reservations

: Signed up for a tour, rental or reservation

Make a payment

: Online payment completed

Make an appointment

: A visit or meeting planned

become a partner

: Information about partners or dealers requested or submitted
ACQUISITION
Create an account

: Login completed, account or view created
ASK
View more

: View product or service details

Contact

: Phone number, directions, chat or email address viewed

Get estimate

: Estimate of required price or time requested

Show availability

: Stock or schedule checked planning

Find a location

: Viewed location or dealer information
INVOLVEMENT
Play media

: Plays interactive media, such as a video, slideshow, or product demo

Adjusted

(to be filled in yourself)
Measuring conversions in Google Analytics
To set up your conversions, Google Analytics needs a measuring point: a counter that registers an event that Google Analytics feeds back as a successful conversion. There are four options for this:
Destination eg: thank you.html
Expensive e.g.: five minutes or longer
Pages/screens per session eg: three pages
Event eg: playing a video. For this, Google Analytics needs input for Category, Action, Label and Value. (read more)
The first three are self-explanatory Event is slightly more complex and will not apply to most readers. In front of Expensive give you the time in hours, minutes and seconds and for Pages / screens per session give you a number. Bee Destination  you enter a URL, and you can also assign a value (in Euros) and possible pages that are visited for it. For example: the contact page before the thank you page.
Set destination as conversion in Google Analytics
Before you start, you need a URL as a benchmark. Therefore, create a separate thank you page for your contact form… that is not indexed and is on nofollow. Otherwise, your visitors will find this page via Google and your measurement will not be correct. So you want Google to have this thank you page not finds.

Do you use the Yoast SEO plugin in WordPress? Then set this under your page with the Advanced tab, set 'Meta Robots' index to 'noindex' and 'Meta Robots' follow to Nofollow.
Before you get started in Google Analytics
Unfortunately, you can't delete goals when Google Analytics is on and collecting data. So do not add any tests, but only real goals that you want to measure. Up to 20 goals are possible per website. Clearly? go!
Go to Google Analytics, click on

All Website Data

of the respective website,

Administrator

at the top, and in the View column, click Goals. 
click on New Target.


Add Target Configuration which conversion is concerned. Click Continue.
Add Target description the name, optionally an ID (sequence number in Google Analytics), and the Type to. Enter as Type Destination and click Continue.
Enter only the share URL of your landing page, for example:

/thank you for your request/

. Optionally add a Value and a Funnel (pages visited for it)
Has this landing page been around for longer than a while and have there been any conversions on it? click on Verify this target.
click on Save.
Your goal has been created in Google Analytics and you can now track it in the reports. Do this for all your goals.
Tracking conversions in Google Analytics
You are now measuring your conversion goals in Google Analytics. Fun. And then? Let's play ball!
What traffic do you get?
Go to Report at the top, in the column left to Acquisition, All Traffic, Source/Medium. See columns, here you can add the conversion goals to the right.

You will then see the conversion rate per goal ("target conversion rate"), the number of conversions ("goals achieved") and the total value ("target value"). In short: what exactly do your different online marketing efforts deliver? Does Google Ads, Facebook Ads, the newsletter, that paid link, SEO, Twitter or Facebook make sense, in terms of conversion? Click in the column at the top on, for example, "goals achieved" to see which channel gives you the most or least in terms of conversions.
Determine your traffic stake
Before you decide anything: have you added all the goals?
Go to Report at the top, in the column left to Conversions, Attribution, Utilities. Here you can see the last traffic source from which the conversions took place. But. Sometimes. People visit your website several times. First through SEO, then through Facebook, then through SEO again. Then under Source / medium you will only see what is listed with SEO as a traffic source that has resulted in a conversion. But Facebook also had a role. How do you see that? Good that you ask, because that's important.
Go to Report at the top, in the column left to Conversions, Multi-Channel Funnels, Assisted Conversions. Here you can see per type of traffic ("MFC channel group"), or per medium or per source or per source/medium (best choice), the support for a conversion ("assisted conversion") and the conversions where this source/medium has the last traffic source ("last click or direct conversions").
Is there nothing on assisted conversion and nothing on last click or direct conversions? Then that traffic source does not benefit you in terms of conversion. Does that traffic source cost money? Seeing how you can improve or remove it, you can put that money on something that does work.
General observations:
Often Google – organic delivers the most traffic and the most conversions;
A newsletter yields a relatively high conversion rate;
Facebook and Twitter often yield few direct conversions, but they do provide assisted conversions.
Referrals fluctuate enormously; but usually it yields little.
Google Ads and Facebook Ads depend enormously on the method of deployment. This is often a matter of professional deployment.
For more insight into the underlying roles of your traffic sources, go to
Report
at the top, in the column left to
Conversions
, 
Multi-Channel Funnels
, 
Best Conversion Paths
. Here's the best sequence visitors have made from your different channels. A great start to document your customer journey!
Which pages are important?
And which pages can you improve and use more often as a destination for your traffic channels? Go to Report at the top, in the column left to Behaviour, Site Content, Landing pages. Now you can see all the important pages on your website, sorted by number of sessions. On the right you can also sort the list by Goal Conversion Rate, Goals Achieved and Goal Value.
sort on Goals achieved and you see which page yields you the most in numbers;
sort on Target conversion rate, and you'll see which pages have the highest conversion rates.
Care for

more traffic

on pages with a

high conversion rate

: that will give you the most.

Improve conversion rate

on pages with a

low conversion rate

, especially if it

number of sessions high

is.
Of course you can learn a lot more in Google Analytics and also link actions to it. But if you have gone through the above, you should already have enough action points. Action points aimed at more conversion. Good luck!