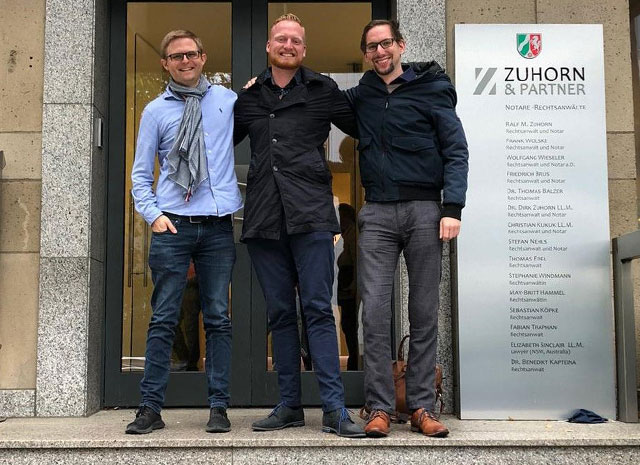 Seeders goes international with a branch in Germany
The online marketing agency Seeders will open a branch in Düsseldorf, Germany in 2021. With the new location, Seeders will help Dutch and international entrepreneurs entering the German market with SEO, SEA and link building services.
German market
Seeders started in 2017 offering SEO, SEA and link building services for the German market. This has now grown to more than 50 e-commerce companies, wholesalers and startups. In addition, the demand for visibility on the German market grew, from both Dutch and international agencies.
Dennis Akkerman, owner of Seeders, indicates that increasing your online visibility in Germany is more difficult than in the Netherlands: "With the branch in Düsseldorf, we also want to make a physical bridge to the 82 million German consumers. Caution is advised on the German market. The quality of a link is much more important. That is why in recent years we have built a large German publisher network with media platforms, news sites and bloggers."
joint venture
Seeders has entered into a joint venture with Kadelo, a partner they have worked with for many years. Seeders GMBH houses the joint customers for the German market. This increases the team with German online marketing specialists. Together they want to offer SEO, SEA, link building and Amazon services to both agencies and end customers.
Constantin Lücke, managing director of Seeders GMBH, agrees on the differences between the Netherlands and Germany: "As the competition in Germany is quite high, compared to other European countries, it is crucial for most products to show USPs in terms of material , functionality, marketing or customer support. The more the better. In Germany, quality is more important than price. In addition, the biggest difference is the legislation and regulations. Due to the higher criteria for selling products on marketplaces (such as Amazon, Otto and Ebay), it is important to list the specifications correctly. And because the guidelines change quite often, this is a continuous learning process for online marketers."
Submitted press releases are not the responsibility of the editors.