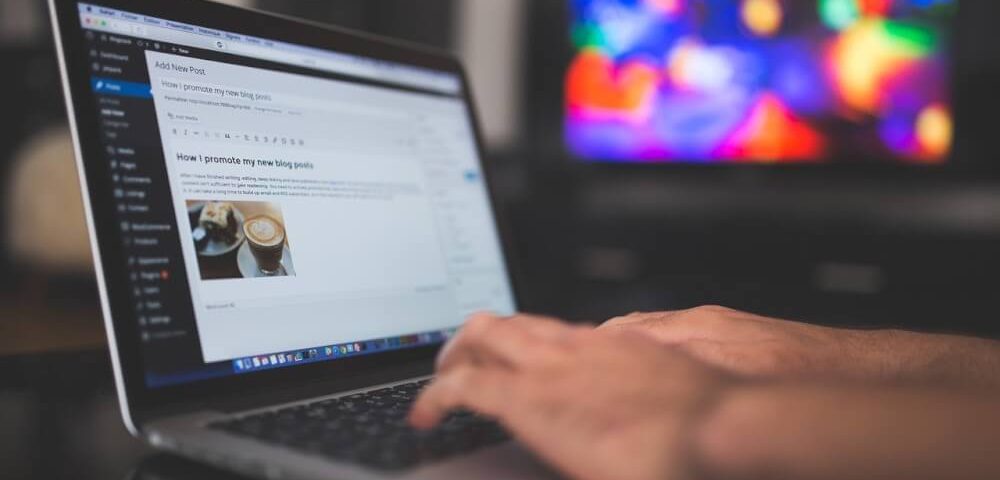 Building your own WordPress website: this is how you get started
The fact that every company nowadays needs a website to be found online will come as a surprise to few entrepreneurs. Still, bringing your first website online, especially for starting entrepreneurs, is sometimes a headache. Website builders are everywhere, but the lead times are often long, the costs high and the options so numerous that you can no longer see the wood for the trees. In addition, as a baker, photographer or roofer you have mainly become an independent entrepreneur to be able to be busy with your passion and profession, so that website is mainly a 'must have'. Can't that be cheaper, faster and easier?
Therefore: build your own website
Of course you can, and that is the reason that more and more entrepreneurs are building their own website. That may sound a bit contradictory: does doing something yourself instead of outsourcing it, does that make it easier and faster? However, building your own website is nowadays quite accessible. That is almost entirely thanks to WordPress, with which you can still build a great website even if you are not technically skilled. Moreover, this does not have to take months – waiting time that you often have to bear in the form of patience if you call in a professional.
Building a website through WordPress is relatively cheap. Of course you pay fixed costs for a domain name (including email) and in most cases also for the use of WordPress, but those costs are insignificant compared to the costs that professional parties charge for designing and building your website. . Then you are quickly talking about thousands of euros. Quite an investment for a company that has yet to start.
There is one major drawback to building your website via WordPress: you will have to make time for it. Time that you cannot spend on your actual profession. Sometimes it means that you have to work on weekends or evenings. Whether you're willing to do that is of course up to you. Keep in mind: it is not a wasted time, because in addition to the cost savings and of course the end result (having a website live relatively quickly) you also work on your digital skills. You learn something from this. That's worth something too.
Your own WordPress website online in five steps

Nice and nice, building a website yourself with WordPress, but where do you start? je WordPress site bringing it online in five steps.
Step 1: Register your domain name. You do this with a hosting party. Worldwide there are thousands, but as a Dutch company it is best to contact a Dutch party buy domain name. Then you fall under Dutch legislation and regulations and you can communicate with the helpdesk in your own language, if necessary. Always make sure that the hosting party supports WordPress integration!
Step 2: Take out a hosting subscription. You generally do this with the same party where you registered your domain. For example, you choose whether you want e-mail at your domain (tip: yes you want that, because then you have a professional-looking e-mail address instead of a Hotmail or Gmail) and whether you want to purchase other services. The cost of these services is not high, so take what you need. This is not something you want to save on.
Step 3: Install WordPress. You install WordPress for your domain via your hosting party. Immediately afterwards you can start building your website. Tip: make sure that your domain is not yet visible to other visitors during construction. WordPress shows you the way with regard to these and other settings.
Step 4: Choose a theme. Simply put, a WordPress theme is the layout of your website. It determines how your site looks graphically, which structure you work with (for example, the number of columns and the location of the navigation bar) and which options are available. There are a number of free themes, but for a professional website it is recommended to choose a nice paid theme. That will cost you a few bucks – again, not the world – but immediately distinguishes your site from all those free websites. Again, this is not the time to save money.
Step 5: Choose the right plugins. A plugin is an extra option that you add to your WordPress website and that gives you additional possibilities or insights. Warmly recommended are:

Really Simple SSL: for HTTPS
Compress JPEG & PNG images: resize your images for free
Cookie Notice & Compliance for GDPR / CCPA: for necessary cookie notifications
Head, Footer and Post Injections: improves findability in Google
Pixabay Images: for royalty-free photos from Pixabay
W3 Total Cache: makes loading your website faster
Yoast SEO: optimizes your pages for search engines
In addition to these seven suggestions, there are more wagon loads plugins available. Scroll through the list and determine what you think you need.
Make sure that all these steps are 'in place' and completed before you start filling your website with content. For example, if you change your theme again after you've published everything, you have to do a lot of repair work and that takes unnecessary time. Would you rather watch a video with all the steps discussed? See this video from WP Lounge:
In the video you will learn how to create a WordPress website with the Astra theme and the Elementor page builder. Elementor is a so-called builder (as previously WP Bakery) with which you can quickly and easily create a visually attractive WordPress website.
Finally: continuously fresh content!

You would almost forget, but now that your website is completely ready for use, there is still content to come. After all, every website constantly needs fresh, beautiful content. You will have to write good blogs, send out targeted newsletters and provide other quality content. You get that task for free with every business website.
Are you not such a star at writing content? Then consider a blog service or, if you employ staff, find someone in your company who can do the job on the side. In any case, prevent your brand new, sleek website from bleeding to death within a few months because you let it become obsolete. Then your hard work has largely been for nothing.