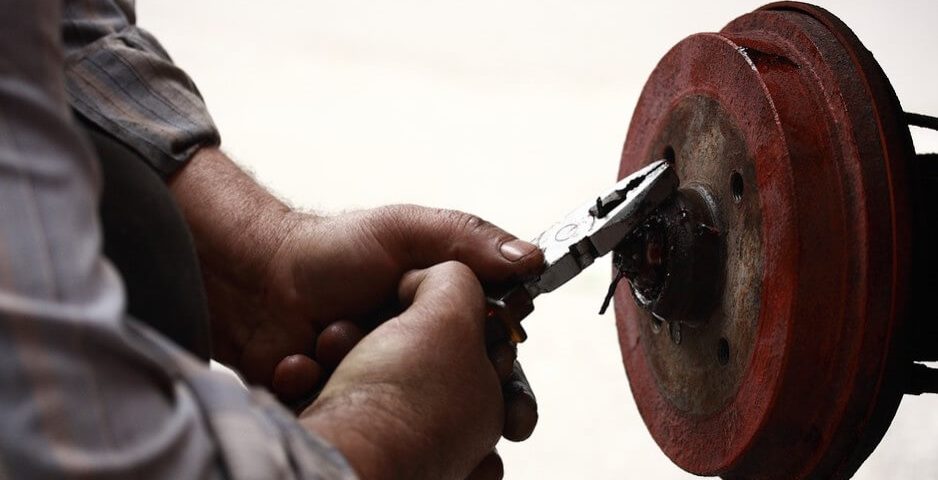 The self-service trend: repair your car yourself
You will probably recognize it immediately: as an average Dutch person, who watches his wallet in a healthy way, you do more and more chores yourself instead of outsourcing them to expensive intermediaries. After all, who still books a holiday with a travel agency? You simply arrange that yourself online, right?
But also chores for which you need some knowledge, many people nowadays just do it themselves, with some support from the internet. Prune your shrubs, tune your piano or install a camera system; you can not think of it that there are extensive tutorial videos on YouTube. You can even sell your house without a real estate agent. All the instructions, manuals and explanations you will ever need can be found online for free these days. We also call it the self-service trend: prefer to save costs by spending the free Saturday afternoon to carry out such a job yourself, than to hire an (too) expensive professional.
What many people could save money on by doing self-service is repairing your car. Garages are expensive, while many repairs are not that difficult to do yourself. You just have to want to spend that Saturday afternoon on it.
Which job to do yourself?
How do you determine whether you can do a job yourself or better hire a professional? There is, of course, a limit somewhere. Renovating a bathroom yourself sounds fun and nice, but it is not just for everyone. Let alone build a whole house.
This is episode one. Watch all 45 episodes on The Crazy Farmer.
You can use the triangle of price, quality and time to make that decision. Three factors that we generally consider important. We prefer to have the best possible solution for as little money as possible, and then also as quickly as possible; but unfortunately that is not possible. In this triangle you can only choose two options; the third you sacrifice.
If you opt for a quick, high-quality solution for the repair of your car, you end up with the (expensive) garage. You do not save on costs: this is the third point of the triangle that you leave behind. Do you want high quality but low costs? Then you will have to invest time to learn it yourself and then do it. Fortunately, you don't have to do it all on your own.
Car parts

On the website AUTODOC.NL you can find a variety of affordable auto parts. All you have to do is indicate what make and type of car you have, and the website will automatically help you find the right part. And the handy thing is: you often immediately find an instruction video on how to assemble this part yourself. Replacing an oil filter or shock absorber quickly becomes a piece of cake.
Self-service means saving
For the perfect maintenance and repair of cars you certainly need a bit of talent, and above all, interest. You have to be willing to invest some time and effort into it. It is often fine chores to perform yourself, possibly together with a friend or family member. With the help that you can find online nowadays, self-service of your car is an ideal way to save (a lot of) money, especially with small repair jobs. Does a lot of work need to be done or is the repair drastic? Then you can always go to the garage.