Few people realize how often they read texts written not by the author named on the cover or above the article, but by a ghostwriter. Ghostwriting is very common, especially in the nonfiction genre. Especially when it comes to autobiographies and memoirs, countless well-known and lesser-known people often did not write them themselves, but made use of a ghostwriter. Barack and Michelle Obama, for example, did not write their autobiographies themselves, and the same goes for almost every famous musician or artist with an autobiography.
What does a ghost writer do?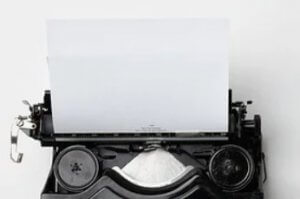 A ghostwriter writes texts – often blogs, white papers, books or longer texts, including speeches, for example – that are expressly intended to be published or spoken on behalf of someone else. Ghostwriters agree that that other person gets credit for the work, so to speak. Sometimes the ghostwriter's name is not mentioned at all - for example in a speech by an American president - or sometimes only in the small print at the back of a book.
Good writing is a profession in its own right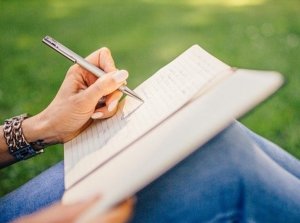 Why would someone like Barack Obama even use a ghostwriter to write his memoirs? You would expect that a highly educated politician would be able to get a good text on paper himself? The answer to that question is simple: good writing is a profession in its own right.
A politician is often excellent at doing politics, but is not automatically a good author. The best professionals know their own shortcomings and so choose to hire another professional if there is a reason to do so.
In addition, there is another important difference between error-free writing and actually good writing. A good text achieves its goal, elicits the right response from the reader and ensures that the intended message is optimally conveyed. That is an art in itself, and that art is mastered by professional authors.
Ghostwriting is collaboration

It would be a misconception to think that you can simply give a ghostwriter an assignment and that a ready-made top text will automatically end up in your mailbox. Ghostwriting is collaboration. The client is therefore also a crucial part of the creative process. The ghostwriter does the final writing, but a lot of work has already been done at the stage before that.
Robert Harris, The Ghost
"A ghost who has only a lay knowledge of the subject will be able to keep asking the same questions as the lay reader, and will therefore open up the potential readership of the book to a much wider audience."
By means of interviews, for example, the ghostwriter tries to understand as well as possible which text should be written, which goals should be achieved and how it should be approached. He tries, as it were, to get under the skin of the client. During the writing process, continuous consultation is conducted to determine whether the result is satisfactory, in order to ultimately arrive at an optimal end product.
What can a ghostwriter do for you?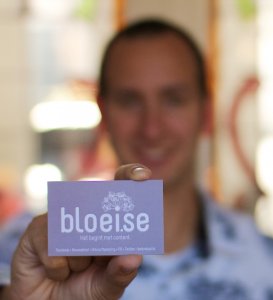 Curious about what a ghostwriter can do for you or your company? For example by writing professional articles in your industry? At Bloeise we offer a ghostwriting service, with which we can help you with high-quality, professional content in all kinds of forms. This content is published under your own name, so without having to give the credits to someone else. Blooms do this for Emerce customers, such as Magneds, adgoji, Webstores, Ternair, Sanoma, Zendesk and Awin. Interested in professionally articulating your company story and vision? Contact us today and we will immediately discuss your personal wishes.
Curious about what we can do for you? Fill in the contact form and make an appointment by phone!