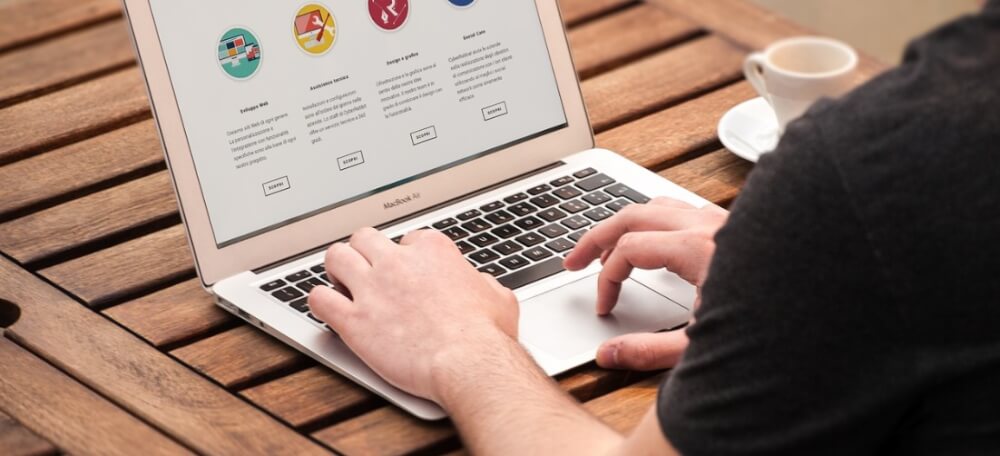 Are you also one of the two-thirds of SMEs that need a new website? Many do not even have a website that is suitable for mobile visits, while 50% of traffic in 2021 will soon be via mobile. Speed, logical navigation, security, correct information… all things that visitors expect from your website as standard. And Google too. A website today is much more than a business card. You capture customer questions with it. This way you no longer have to explain exactly where your store is, what exactly you sell, when you are open and whether you also fix leaks. A good website sells for you. That is why you are looking for a specialist to have your website made. But what should such a new website cost?
Have costs incurred for website
The Ministry of Economic Affairs previously gave as a guideline: € 1500 for a standard website. However, if you google "cheap website" you will find the craziest prices. €450, €250…. $200. You know you're being tricked somewhere, but you want to believe it so badly. Therefore, when setting up a new website, consider the following points to help determine the right price:
Size and diversity. The homepage, who are we, what we do, our customers, news and contact. These are the standard six pages that you can also find on a so-called onepager can place: a page that contains everything. Suitable for freelancers, small businesses and organizations. But also for a marketing campaign or a temporary site, such as for an event.
Standard or customized. Standard means: a template that already exists. With a few changes you can make the website your own. Customization means having a website made exactly the way you want, and that takes time.
Online marketing. How dependent are you on parties such as Facebook or Google Ads? Then you can get better results with landing pages. Do you want to bet on free organic traffic and get higher in Google with SEO and content? Then blogging is a wise choice.
In addition, other things come into play. Thus, a student will always be cheaper than a breadwinner. But the question is whether they can also be reached quickly in case of problems. And what will you pay for your domain name and hosting at that super cheap website? Will that website also work well? Does it also generate revenue for you?
Website as part of your marketing - 8 points of interest
Web designers want to create a beautiful website. Online Marketers want to bring your product to the digital market, and a website is an important channel for that. Do you prefer a beautiful website or a website that sells your product? Pay attention to the following eight points of attention when having your website made for your online marketing:
Speed. A website must be fast. Not only for your visitors, but Google also looks at this when determining the search results.
Safety. HTTPS. A website must be secure. Users and Google also prefer this.
Mobile friendly. A responsive website is the standard. Tablet, mobile or desktop: your website is always well displayed.
Indexable.  That means: accessible to search engines such as Google. So that Google can fully read and place your website.
Who are you and what do you do? At a glance immediately when you open the website, that must be clear. Above the fold that is called, without scrolling.
Contact details. Immediately seeing that it is a real company creates trust with visitors. Google Ads also delivers more, because of the higher quality score of your ad.
Information about products or services. Clear information about your offer. Frequently asked questions, delivery and return options, conditions, product information ... it prevents unnecessary contact by e-mail and telephone.
Lead generation. Depending on your market, direct calling can be quite a step. Then a visitor first wants to download a PDF, sign up for the Facebook page or newsletter.
When is it time for a new website?
Is business going well? Then it makes sense that you focus on the work available and not on any new customers. But a website does more than attract new customers. You inform and inspire your existing customers with it, for example in preparation for your workshop or as a reference for a product. Your website can play a role throughout the entire process:

A good website will also help you bring in applicants. That is very important when you are growing strongly. Recent website projects in which Bloeise was involved were about exactly that. Because growing is fun, but it gets frustrating when you can't find the right people.
Bloom and websites
Bloomse is a content marketing agency: we help with content and marketing. A good website is the basis for this. That is why we are regularly involved in new websites: as a copywriter, for marketing advice or as project management. We help companies fill in the new website by looking at the entire marketing. We don't ask: what kind of website should it be. We ask you specific questions that will help you move forward: what kind of industry are you in? What makes your way of working so unique? How can we express that online? What do you need now and in the future and how are we going to set that up?
Have a website created?
We are ready for you to map out your wishes and translate them into a website that works for. We can also directly support you with the content on your website, your landing page (s) and other marketing resources. We know exactly what works and what doesn't work and are happy to help you with practical advice. Contact us today and we will immediately discuss your personal wishes.
Curious about what we can do for you? Fill in the contact form and make an appointment by phone!