Link building subscription
Link building subscriptions for more Google traffic
You get more sales through more quality visitors to your website. To rank higher in Google than your competitors, your website needs three things: good technology, content and inbound links. For the top positions in the search results, Google looks at the quality of the inbound links. The set of links must also look 'natural' and not just contain the desired keywords. Building these links, link building, that is a profession in its own right. That's why Bloeise . offers link building subscriptions: Every month we work on improving your Google positions. You will receive a report with the results every month.
Companies choose to outsource their link building because it requires a lot of knowledge and experience. Especially when there is a lot of competition for certain keywords, it becomes more difficult to create valuable inbound links. Link building takes time. That is why we use a minimum term of three months.
Thomas Lapperre, online marketer
Bloomse offers link building services in packages or tailor-made. The starter pack is to build your presence in Google calmly and steadily. Our standard package is intended for SMEs, and webshops and larger companies prefer the extensive package. We start by looking at where you want to be in Google, and which pages are important to you. Then we'll see how we get you there. See the next case to see what that yields.
Case: pest control
From almost 0 to 200 visitors per day in 3 months
For a site specialized in pest control, we applied a mix of content and backlinks. With a keyword research we found which keywords were interesting for the site. We used this to create valuable texts aimed at visitors, which we then immediately get high in Google with targeted backlinks.
 Source: Google Search Console
With that we also increased the CTR in Google and the average position. The site has a CTR well above 5%. This means that Google users quickly click through to the results of the website.
It's time for link building when you:
Get little organic search traffic on your website
Your positions in Google are starting to lose
New competitors push your website away in Google
You only get traffic on your website with advertising
You depend on Google for your revenue
Everyone his thing. Leave link building to the link building experts. You can focus on your business again; your website ranks higher in Google. This results in more visitors and therefore more turnover. Your investment continues to work and generate clicks.
Thomas Lapperre
"Not every link to your website is equally valuable. Focus on your own industry and never just buy a load of links that you actually know nothing about"
Link Building Subscriptions
Exclusive 21% btw. After you register, we will contact you by phone. Only after final approval do we start building links for your site. Billing is monthly, minimum term is three months due to the time investment we make to start up. Amounts are per site, customized appointments are also possible. See also our Terms of delivery.
+ 20 links per month
+ Monthly reporting
+ All branches possible
+ 25 links per month
+ 1 article posted with 2 backlinks
+ Monthly reporting
+ Branches in consultation
+ 40 links per month
+ 2 articles posted with 2 backlinks
+ Monthly reporting
+ Branches in consultation
We can offer you these tailor-made SEO services:
keyword research. As a basis for the navigation of a new site, for the portfolio or a content plan.
Website analysis. Does your site meet Google's standards? Does it work well for the user? Our website analysis clearly identifies points for attention for the website builder and marketer.
Link building. Where are you and where do you want to go? Every month we build relevant and qualitative links with which your website ranks better in Google.
blog service. An SEO-optimized blog every month, week or even per day that appeals to your readers and Google.
Want to build links monthly and automatically grow your Google traffic?
Outsource link building FAQ
Not sure exactly where your SEO needs lie? Book your free SEO consultation now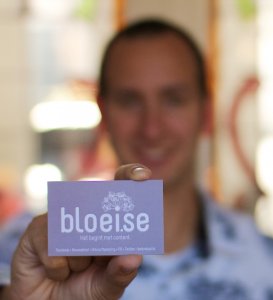 What do you need to get more traffic to your website through Google?
Thomas will tell you in 30 minutes. For any company with a website that needs more clicks. You immediately learn what is the best next step for your website to get more traffic.
Thomas has helped many sites in good positions in Google
He gives you valuable tips that you can use immediately
And he also explains how to stay ahead of your competitors on Google.