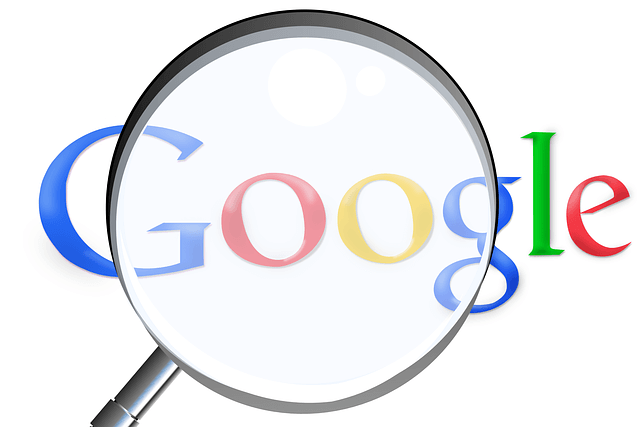 You are looking for a new accounting program for your one-man company that you can use quickly. you google'accounting program sole proprietorship' and ten search results will appear on your screen. The short description of the results – the meta descriptions – determine whether you click on the corresponding site. The chance that you will look further than these first results is small. Your impulse is: whoever is at the top must be good. No one can say for sure whether you will find the best accounting program thanks to these first search results. What is certain is that the first ten providers have eaten cheese from Google Marketing.
Improve your findability with interactive Google Marketing advice
How do I improve the findability of my website or webshop in Google? It seems like a simple question, but there are many snags. Bloomse's Google Marketing advice focuses on realistic answers, based on your specific situation. In a compact, interactive session you gain insight into how Google works and what you can do to rank higher in Google with your website. This does not guarantee a number one position, but it does offer concrete tools to improve your starting position in Google step by step. Not as an end in itself, but as an efficient way to more turnover, profitability and continuity. Because whether you offer business services via your website or operate an online fashion store, the key is that your target group knows where to find your website or webshop. Google Marketing Advice focuses on tangible results.
A marketing advice from Bloeise offers you:
Better insight into Google's search system;
Tips and handles for how you can optimally respond to this;
Knowledge of commonly used terms and concepts;
Practical information that you can apply yourself to increase your online findability.
Thomas Lapperre
If you are not found in Google, then you simply do not exist for many consumers.
Marketing specialist Thomas Lapperre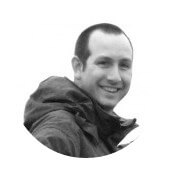 Has been giving workshops and presentations on e-business, social media and online marketing since 2002, Facebook marketing, SEO and SEA;
Shares knowledge with the readers of Emerce and Dutchcowboys
Has helped many companies with their marketing through Bloeise
That is how it works
You order a marketing session and pay conveniently with iDEAL.
You schedule the appointment yourself immediately after payment. You can always adjust this.
During the session you will receive practical input on your marketing question and we will discuss how you can proceed immediately. [/well]
Google Marketing advice, for whom is it profitable?
You have the term Searchmachine optimalisation have often heard it mentioned, but do not know exactly what it means or how to implement it. You know that keywords important to Google, but where do you start and how do you test whether you are making the right choices.
If such questions are in your head, whether you are a self-employed person, an SME or an employee in a marketing and communication department, you will benefit from the Bloeise Google Marketing Advice. But also if you want to test your own ideas about Google Marketing, or if you are still completely 'blank' and want to set up your own website or webshop. The Google Marketing Advice is of great value if you:
Want to know which techniques and tricks increase your findability in Google;
Objectively wants to determine what you can do yourself and what it is better to outsource;
Considers using Google AdWords, but doubts its effectiveness;
You want to test your ideas and actions against the experiences of an independent specialist;
Want to set up your own website or webshop.
Thomas Lapperre
The core of Google is making information transparent and accessible to users.
Bloeise marketing advice provides clarity and handles such as:
Your company has been working for years without objectives and you still need something to hold on to;
You think you need to get started with the latest marketing tool and you don't really have time for that at all;
Your marketing department keeps getting more tasks and priorities seem to change continuously;
You notice that your online marketing results fall short of expectations;
You need honest, objective feedback;
You want to test new plans and ideas and you want to spar with an experienced marketing specialist.
Why a Google Marketing Advice?
Although the number of Google users according to the Search Engine Monitor declines slightly, Google remains the most used search engine. Googling is 'the new shopping', so to speak, so you better make sure your store is discoverable, whether you sell business services or consumer products. Optimal findability, that is what Google Marketing Advice is all about.
When you get started with Google Marketing you will come across three abbreviations:
SEO – Search Engine Optimization
SEA – Search Engine Advertising
SEM – Search Engine Marketing
Search Engine Marketing is the umbrella term for all techniques and resources that you use to increase the findability and visibility of your website or shop. It is the same as Google Marketing, as Google is the most dominant and relevant search engine. Search Engine Optimization (SEO) – aka Searchmachine optimalisation referred to – is about the techniques you use to set up your website in such a way that Google cannot ignore it for specific keywords. Search Engine Advertising is about the use of Google AdWords that further strengthen your findability for a fee.
Relevance, speed, safety
Google's raison d'être is that we as internet users quickly find relevant information when entering a search query. Google uses complex algorithms for this, which are frequently changed. They are among the best kept secrets in the world. Yet we know from user experiences what Google likes and what is rewarded or punished in the battle for a good position. Think of keywords (keywords), internal and external links and specific settings 'under the hood' of your website. Google also rewards the speed and security of your website with a good position in the pecking order (ranking). And it is crucial that you offer relevant content that is in line with what your (future) customers and business relations are looking for. You can influence many of these factors yourself, if you know how it works.
We call it your position in the search results related to the design of your website or shop, the correct application of keywords and links, and the relevance of your information. organic search result. You can support this with the use of Google AdWords, the mini ads that you come across in the search results. You pay for each time your ad is clicked. With enough budget, Search Engine Advertising can even result in a number one position.
Blooming Google Marketing advice: no barriers!
In Google Marketing, all elements – technology, content and advertising – come together. It is an ingenious interplay of factors that ensures a good ranking based on those searches that are relevant to your products and services. The Bloeise Google Marketing Advice is an accessible advice model, which is tailored to your specific situation and questions. These can be questions from your own experiences and ambitions with Google Marketing, but also questions if you are still at the very beginning of the online entrepreneurial adventure.
It's simple: sign up online and book your personal Google Marketing consultation on a date and time that you can set.
When registering, describe your issue: what do you want to do and what role does Google play in this? With your payment you effectuate your booking and you can plan the session yourself. You will immediately receive a confirmation. Our marketing specialist will prepare and call you at the time specified by you.
Relevant questions for a Google Marketing Consultation call:
What does Google scan and rate my website on?
How do I determine whether my existing website is easy to find for specific searches?
How do I determine the best keywords for my new website or shop?
What tools are available to analyze keywords?
How do I incorporate keywords into my content and what are the guidelines for this?
What is the impact of internal and external links?
What is 'link building' and what can I do about it myself?
What is the influence of blogs and news articles on Google search results?
What technical requirements must my website meet in order to be optimally findable?
Is findability on a smartphone the same as on a laptop or desktop?
Does it make sense in my situation to use Google AdWords?
How do I create effective Google AdWords that pay off measurably?
Does Google Marketing also contribute to conversion and if so, how?
How do I increase the results of my existing Google Marketing activities?
What are useful tools to measure Google Marketing results?