Am I doing it right? Many people responsible for marketing wonder this. Am I making optimal use of our marketing resources and media? What should I do with this new channel? Where do I put my priorities? Reset yourself from time to time with a refreshing marketing sparring session. Bloomse offers accessible marketing advice: a one-on-one telephone in which you receive feedback, tips and explanations. For B2B and B2C. Plan your appointment directly with a marketing expert.
More clout with one-on-one marketing advice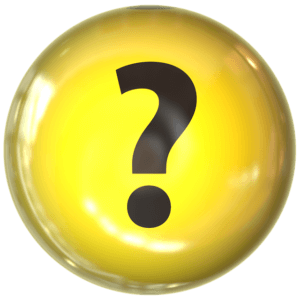 SEA, SEO and SEM, content marketing and inbound marketing, customer experience and storytelling… the marketing concepts, trends and hypes tumble over each other. And it all feels like whipped cream. Buzzwords. You are not the only marketing employee or manager who occasionally scratches your ear. The feeling that technological innovation and marketing trends are chasing you is universal. Don't get rushed. See where you are and where you want to go. We are happy to help you on the way there. Book an extra pair of eyes in a few steps to look at the matter and your context soberly. That helps you to separate sense from nonsense and quickly make effective meters with your marketing.
A marketing advice from Bloeise offers you:
A fresh, objective and independent look at your specific situation
Professional marketing advice from someone who knows your challenges and issues
Focus on quick feasibility and demonstrable results
Practical tips from practice, critical questions, handles to embed marketing in the organization
Thomas Lapperre
Measuring is knowing. But then what do you do with it? Blooming marketing advice is not a long and money-consuming marketing advice process, but a practical tailor-made marketing session with the focus on results. Just that twist in your mindset, that option you overlooked, that priceless tip, that valuable confirmation of what you already suspected.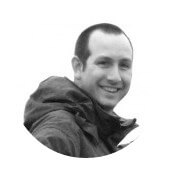 Marketing specialist Thomas Lapperre
Has been giving workshops and presentations on e-business, social media and online marketing since 2002, Facebook marketing, SEO and SEA;
Shares knowledge with the readers of Emerce and Dutchcowboys
Has helped hundreds of companies with their marketing through Bloeise
That is how it works
You order a marketing session and pay conveniently with iDEAL.
You schedule the appointment yourself immediately after payment. You can always adjust this.
During the session you will receive practical input on your marketing question and we will discuss how you can proceed immediately. 

Sober marketing advice based on concrete marketing dilemmas
Your website is well visited, but orders are not forthcoming. What are you doing wrong? Is your AdWord campaign reaching your target audience? What should you do with Instagram and Snapchat now? Is it time for an app or a mobile website?
Together we map out which tools and media suit your target group, objectives, company and offer. Offline and online marketing, owned / paid / earned media. We look at how you optimize the use of your resources and how you objectively measure and improve the results. Back to the core, to hit the nail on the head from there.
Thomas Lapperre
Marketing today is not hocus pocus, it is a matter of practical application.
Bloeise marketing advice provides clarity and handles such as:
Your company has been working for years without goals and you still need something to hold on to
You think you need to get started with the latest online marketing resources and you don't really have time for that at all
Your marketing department keeps getting more tasks and priorities seem to change continuously
You notice that your online marketing results fall short of expectations
You need honest, objective feedback about your online and offline marketing
You want to test new plans and ideas and you want to spar with an experienced marketing specialist
Low-threshold model for high-quality advice about your marketing
Thomas Lapperre
Everyone is online, but what do your customers want? First, look at what works and what makes your customers happy. Then online comes naturally, but in a way that matches the customer's wishes.
Take advantage of this accessible model for high-quality marketing advice, at your moment, tailored to your question. Sign up online and book your personal marketing session on a date and time of your choice.
When registering, you can describe your problem and upload any files. With your payment you confirm your booking and you can plan the session yourself. You will immediately receive a confirmation. Our marketing specialist will prepare and call you at the time specified by you. During the session you can plan a follow-up session at a discount, but that is often not necessary.
Typical questions for a marketing session:
"I wrote a marketing plan. Will this work well to achieve our goal?"
"We have too few customers. I would like practical marketing advice to gain direct customers and turnover."
"I want to start with Facebook. Where do I start? What are quick tips to get likes, content and interaction?"
 "We think about advertising. How do I ensure that we are smart with our budget?"
"How can I work more effectively as a marketing employee? I am inundated with requests, new tasks and tools."