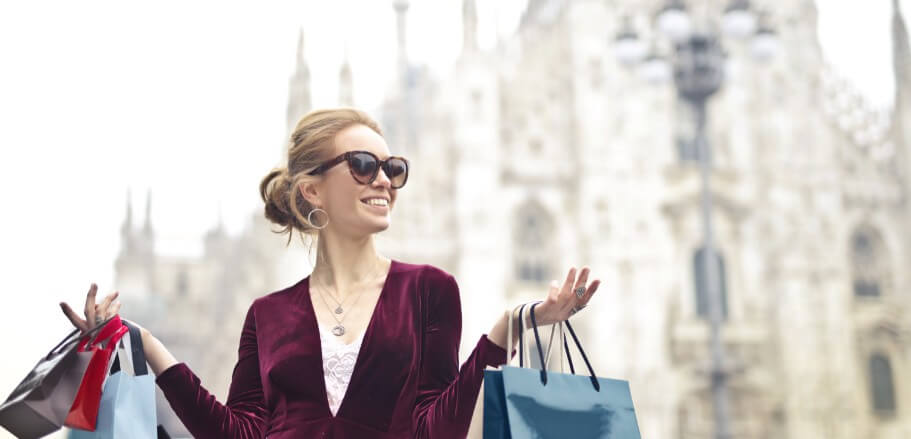 Seven tips to turn your online store into a brand
Most consumers don't just buy a product, they buy an experience. One of the most important aspects of this experience is the brand. If your web store is a strong brand, you not only contribute to this consumer experience, you also distinguish yourself from the competition.
At the same time, competition on the internet is fierce. Dozens of different web stores can be found in most branches. And then you also compete with the physical stores in the shopping street. So you need a strong brand to distinguish yourself from other stores, but how do you do that? In this article we give you seven tips to turn your online store into a brand.
1. Develop your own visual style
The human brain can process visual information extremely quickly. As a company you want to take advantage of this. This can be achieved by developing your own visual style. This goes further than just a logo. Even if your logo is not visible, you want the customer to see that he has information from your company in front of him. Do you want a starting a web store, then choose a recognizable one in advance color scheme and a legible font.
Of course a logo is also part of your visual style. To make your logo work optimally for you, make sure that one of the unique features of your web store is reflected in the logo. However, the logo is not the most important. If you are just starting your web store, you may not yet know exactly what your unique characteristics are. No problem, you can always design a new logo or have it designed.

2. Tell the story of your brand.
We humans love stories. If someone tells a recognizable story, then we feel a connection. A good story from an e-commerce brand shows why the company exists. For example, the founder has a great passion for the subject or has solved a problem for himself and others.
Make sure your story is specific and personal. Everyone can say that he is a dog lover. It's just not about what you say, it's about what you show. For example, show a photo of your own dog, or record a video in which your dog uses one of your products.
3. Show yourself on social media
This almost sounds like an open door that you have to be active on social media. Many web stores, however, are on social media, but do not do much more than post the latest offers. That is a missed opportunity, because if there is a way to get in touch with your customers, it is via social media. So take this opportunity to share information that suits your target group.
Yes, of course your customers are also interested in your offers. But also show something about your company and the people who work there. Also don't forget to show your products in action once in a while. This way you can also arouse the interest of people who are not yet interested in your products.
4. Turn an order into an experience
Most web stores ensure that an order is delivered to the customer and then it is ready. This is a missed opportunity. Why not make sure you surprise your customer when he unpacks his package. This can be very simple, for example by a whole one flashy design packaging for your product. Another classic is a handwritten note with a personal assignment for the customer.
Are you afraid that a gimmick will cost you too much? Do not worry. Research has shown that companies that distribute free samples achieve a higher turnover, especially if they sell products that are purchased more often.
5. Offers personal service
Most of the services that companies offer are actually completely normal. If your customer asks a question, he simply expects an answer. The customer also expects that a package will simply be delivered on time.
You can distinguish yourself by offering personal service. Look at the questions you receive from your customer service. Is there a way you can help your customers in a way that really helps them further? Even though it sometimes costs money to help your customers, you often earn back because your customer shares their positive experiences on social media or in a review.

6. Create great content
Many people end up in your webshop via a search engine. Very often these people are not even really looking for a product, but are looking for information. You can serve these people with great content.
Of course it is important that this information is found well by search engines. So make sure you answer relevant questions from potential customers. And don't forget to show your brand. This can be done, for example, by making the content personal and by using recognizable visual elements and words.
7. Build a fan base
As a web retailer you cannot do everything yourself. You need ambassadors, fans of the first hour who believe in your brand. These fans are not only made with good products and fantastic service. You must also keep fans involved with your brand.
You get fans by rewarding customers if they return more often. Think of a savings promotion, where you get a discount the more you order. Make your customers stand out Sign Up for your e-mail list. Then regularly send newsletters in which you keep them informed of the latest developments in your industry. Perhaps there are even possibilities to organize an offline event, so that you bring together all people with the same passion as you. The possibilities are endless.
take your time
Building a brand takes time. Major brands such as Nike, Starbucks and Apple were also not created within a day. Also, remember that in some industries, such as in fashion, more is needed to create a good brand.
Even though it may take a while before your brand stands, stay true to how you see your web store. Only in this way can you continue to convey the same message. And only then will your customers recognize what you stand for.