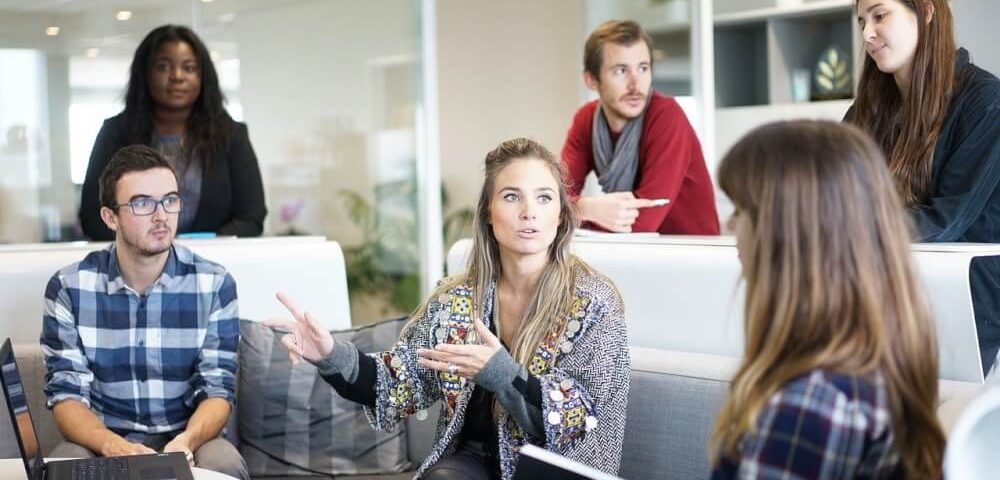 Six office trends for 2020
A modern, well-designed office is a showcase for your company. In 2020, too, developments in the field of ideal office furnishing will not stand still. New trends are emerging and the paths taken are continued. What can we expect in 2020 in terms of office trends?
Technology meets sustainability
In general, 2020 will be the year in which technology and sustainability will join forces in the office space. Topics such as climate change, circularity and sustainability are high on the social agenda and that also has an impact in the office space. Advanced technology seems to be the opposite of that, but that is not always the case.
Flora and fauna in the workplace
The layout of every office space – whether it concerns a small office at home or a large building for tens or even hundreds of employees – is of fundamental importance. Everyone works more comfortably in an office that is carefully furnished with the right furniture and decoration. In recent years, this decoration has increasingly consisted of adding plants and flowers to the interior of office spaces. This trend will continue in 2020.
More and more companies are allowing their offices to breathe sustainability. Planters are no longer placed in a corner as decoration, but are part of the design of the rooms. In some offices, waste is dealt with in a circular manner, and you will increasingly find 'office animals' in offices, such as a dog or a cat. Just a gimmick? No, because the presence of animals and nature has a demonstrably positive influence on the working climate that employees experience. And that saves you in the absenteeism of your employees.
Flexible workplaces
The presence of functional technology in the office is just as important for a pleasant working climate. We will again see leaps forward in this area in 2020. An important factor in this is the rise of the flexible workplace. Fewer and fewer companies allow their employees to work at a fixed location at a desk; instead, the office becomes a kind of inspiration space where people can work in all kinds of places.
As a flexible workforce, self-employed workers know the so-called shared office spaces, where you rent your own office space for a single, periodic or fixed period. Especially entrepreneurs who temporarily work in a certain region can quickly establish themselves locally. Also parties that offer more traditional office space, such as for the Amsterdam office market, now facilitate office rental from one day.
Functional technology
Technology that helps with this is being able to wirelessly charge your mobile devices, for example at a conference table, and being able to quickly check available workplaces in the office. There are now apps on the market in which employers can digitally display their business premises, so that as an employee present you can quickly check where meeting rooms or work tables are available.
In such modern office buildings you often no longer have to check in at a reception desk, but you can do this at a registration column. You do not get access to the building with a pass that you can lose, but simply via an app or a barcode that you can scan at an entrance gate. And once you've arrived in the meeting room, you don't have to press all kinds of buttons to turn on beamers or lower projection screens, but you can do this easily via voice control.
Video conferencing
Flexible working also means being able to work remotely. More and more offices are therefore being made suitable for video conferencing, so that no continuous traffic jams have to be faced in order to be able to speak to each other or work together.
Microsoft Teams comes standard with the business version of Office 365. As a communication tool you can start an ad hoc video conversation very quickly. 
power naps
Finally, a trend that has come over from Asia: being able to take a nap at the office. We are all familiar with the term 'power nap', but few office spaces offer the possibility to do so. After all, it is difficult to go to sleep with your head on your desk. But good news for everyone who now recognizes the power of the power nap: more and more new offices have a 'nap zone' or a place where you can refuel without being looked at.
A state-of-the-art office with the latest technology, a healthy, natural design and a quiet place to recharge your inner energy: sounds like a nice place to get started in 2020, right?