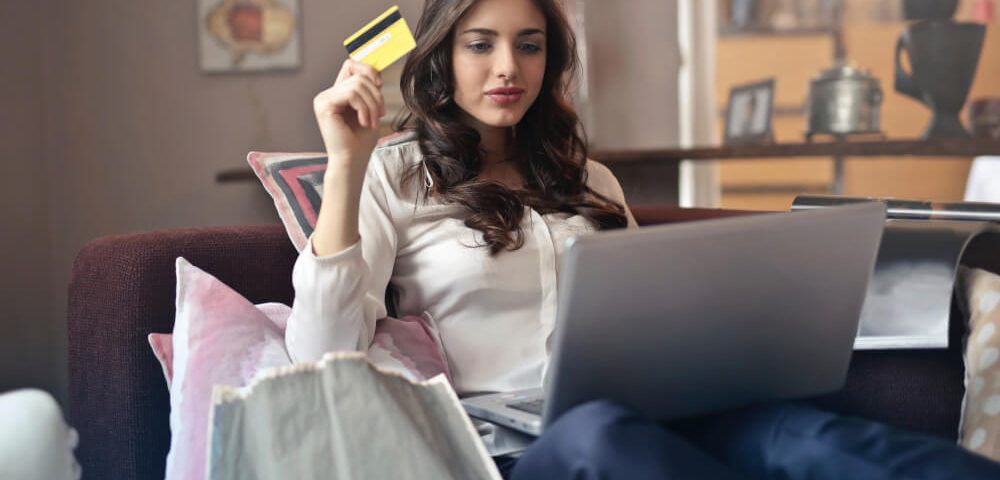 Smart shopping on Bol.com: this is how you score maximum discount
bol.com calls itself not only 'the shop of all of us'; with more than seven million customers, there is no longer a household in the Netherlands where a well-known blue and white package has never been delivered. With so much clientele you would expect that Bol.com is by far the cheapest online provider. Yet this is far from true for most products and there are (online) players that are cheaper. However, that does not alter the fact that you can also score nice discounts on Bol.com. Then you have to shop smart. We explain how you do that in this blog.
Discount codes
The Dutch consumer who wants a discount in a webshop googles the word 'discount code' in combination with that webshop and expects the treasury to open. This is working for fewer and fewer webshops, and Bol.com is no exception. Discount codes are hardly lying around anymore, because Bol.com hardly issues them anymore. Is nothing possible then? Of course! Take care of two things: register your date of birth in your Bol.com account and sign up for every Bol.com newsletter out there. This way you will be offered a discount code on your birthday and you will not miss a single code that is distributed per newsletter – because Bol.com still does. Yes, you get some spam every now and then, but if you save a few bucks on your new garden set that way, you'll thank yourself.
Save Continuous
Surprisingly few people use Save Continuous (Recovery – was discontinued by bol.com at the end of 2019)while you can still get a lot of benefits from it. It's simple: you take out a kind of non-binding subscription to periodically receive certain products – detergent, dog food, etc. In return you get a discount. If you combine five or more products, you will receive an additional ten percent discount. If you are on holiday or there is another reason to skip a delivery, that is no problem. And yet there are still people who dutifully pay full price for a new bag of dog food every month…
Daily Deals
Sometimes you have to be fast. During Daily Deals, certain products are offered cheaper for 24 hours. They are announced through the newsletters – there you have them again. Tip: make a wish list with items that you would like to buy, but that are still too expensive. Quickly checking every day whether they are on offer is a small effort. Additional tip: install the Bol.com app and check it on your phone.

Bulk 10-day
A few times a year (two or three times) there is the Bulk 10-Day Bol.com. That simply means: up to sixty percent discount on countless products. The same applies here: keep an eye on newsletters, so make sure you have registered for them. And from the Bulk 10-day, it's a logical step to…
Bulk products
… make bulk orders yourself! It remains remarkable that people – even during discount periods – are frugal and only buy what they need immediately. If you can afford it, realize that you can really save a lot of money by taking maximum advantage of offers. Sixty percent off laundry detergent—which doesn't expire and what you'll need in a year's time—is a direct invitation to the seasoned bargain hunter to buy twenty-six bottles. Yes, it takes some cupboard space, but if you calculate what you save with this, you don't find that such a problem anymore.
Return deals
We now really come to the Bol.com tips for advanced users. Chances are you've never heard of the return deals. This is how it works: everyone who orders something online has a 14-day cooling-off period. Even if you have already tried the article in that time (with some exceptions). Most online stores calculate that they will receive a certain percentage of their sold items back and write them off. Bol.com is putting them back on the shelves, but at a reduced rate. You can buy them in the Returns Deals section.
Please note: most deals are not exactly finger-licking good. Two or three euros on an article of 130 euros, we don't exactly wag our tail. Also note that the return deals do not include price changes or other discounts, so sometimes they are even more expensive than the new product! But it never hurts to check this section before you finalize your order.
External sellers
More and more external sellers offer their goods on Bol.com. This has an advantage: as a consumer you have more choice. And it has another advantage: if the product of your choice is offered by an external seller, you can of course check the website of that seller to see if the price happens to be lower there. Sometimes third-party sellers have offers on their own sites that do not continue on Bol.com. You're crazy if you don't check it out. Now that's smart shopping.

Shipping Hack
This one is also for advanced users. If you ever order small items on Bol.com, you will probably recognize that you want to fill your shopping cart to a minimum of twenty euros, because the shipping costs will then expire. That is of course also the strategy: for less than two tens, Bol.com does not come out of its nest. But instead of unnecessary (expensive) junk, you can also fill your basket with e-books (which, ironically, don't even have to be physically sent) to get to the twenty euros. These sometimes only cost one or two euros, so you can also apply customization.
Common sense
We need to name him. It was already mentioned in the introduction: Bol.com is often not the cheapest online provider. Therefore, do not order every article indiscriminately and do some market research. With Google Shopping or other comparison sites, that's not higher math.
What you also need to know in this context is that Bol.com sometimes uses strange prices. Older items that have been in a warehouse for a while are sometimes suddenly offered cheaper than the exact same item that happens to be in new packaging. One bottle of hairspray is then twice as cheap as almost exactly the same other bottle of hairspray. For similar reasons, you sometimes see that large packaging (detergents, dishwasher tablets, that work) is converted more expensive than small packaging. Again: use common sense, calculate exactly what you pay and do brief market research.
That is smart shopping and scoring maximum discount.