This is how you place content marketing in your organization
Your management understands that today as a company you need to be able to tell a good story. The marketing manager is happy to see the growth in Google traffic and promises support in all areas. And you've also found a business copywriter who understands your business and market and writes your story in the right way. But in practice? Colleagues don't have time for an interview, feedback comes months later and that company blog remains scrupulously silent. From the content marketing practice of Bloeise, we bring you the most important stumbling blocks and tips to keep your content machine running.
Making the choice for content marketing

Only when you have filled in the why as an organization can you focus on the how. But beware: keep a close eye on those objectives. You must prove this, so that you can continue to ask for the resources and time internally. A few facts that can help underline the importance of content marketing:
With business blogging you get average 55 percent more traffic to your website;
Companies that blog 1 to 2 times a month 70 percent more leads than competitors who don't blog;
64 percent of the B2B buyers researches at least half of his work online. 38 percent also buy half or more online.
Zoom in more on the why question and possible objectives? Then read the first part of B2B Content Marketing.
Setting up your content strategy

Of course you can just start making moves. But then you cannot follow whether all that time and investments have actually paid off. Marketing in my book means the optimal use of your resources to achieve your objectives. So you put it on paper. But that doesn't have to be an extensive book of 34 sides: you just want to be able to start according to a plan: a content marketing strategy. A strategy is no different than: from A to B.
Put your content strategy on one A4 sheet: which market are you in, B2B or B2C, who is your target group and what challenges do they have, what does the sales process typically look like, which customer questions do you have to address and how do you do that now. Here you can read more about drawing up a content strategy.
The next A4 is for the customer journey: with this you map out the content need.
name the steps in the sales process. Typically these are: attention to the problem, interest in solutions, preference for one solution, purchase and possibly service.
Name the numbers. Let the marketing manager and sales manager add numbers per month here: how many sales per month, what is the quotation score, where does marketing transfer the leads to sales, how many leads become quotations, how many website visits become leads? Google Analytics helps with measurement.
Name the content. Let them also add the typical customer questions and company answers to the steps. So you can see on one A4 what you can do where to increase the amount.
Make your content schedule

Planning gives peace of mind to everyone. The writer knows what needs to be done when, colleagues can put appointments in their agendas far in advance. With a content planning you set aside man hours (tasks) and phases in content production (deliverables) in time.
Start with a simple schedule: One or two blogs a month is fine to set up the process. Is it going well? Then you can scale up to that desired one blog per week.
Verify the schedule: can you provide feedback within two days? Or do you need three days? Is that enough time to turn the article around? Everyone must agree to the schedule. Also that external writer, because he typically has several assignments that are 'agreed but not yet started'.
Verify the desired steps: Make sure you are familiar with all the steps so that you are not faced with sudden delay. Typical points of attention are: determining the approach, planning and conducting the interview, approving the first draft, correction work, translation, content promotion, evaluation.
Determining the approach

Do you really want to be alone rank higher in Google? Fine, then a keyword is sufficient for your writer. Is the article in the name of your employee? Then discuss the approach with that person: what needs to be told, why is this important to tell, what can the company mean. There are two things to keep in mind: what your reader wants to read, and what you as a company want to say. The sweet spot is in between.
Give your writer input. Typically, the more the better. Interpretation is important: is this example blog exactly as you see it? What key points do you want to bring up? What sources can you already give? Or who can tell me more about it, can I call him and is he already aware?
Take your customer journey as a guideline. It now shows you which customer questions there are. Answer these and see how you can take your readers to the next step. So in an attention phase article, you want to make them aware of a problem and then lead them to possible solutions. In an interest phase, you want to explain to them what the differences are in those problems and how they can choose.
The content organizer

A new role is needed within your company. It doesn't necessarily have to be someone new. This person is responsible for content strategy, content planning, content production and content promotion. So this can be a content marketer as well as the marketing coordinator. Ideally, the person in this role will:
A continuous stream of plugging in. From the customer journey, from regular consultation with the people under whose name the articles appear. You can also make arrangements with your writer to make suggestions.
Inform people internally. About new blogs that they can push on their own social media, about interviews that are needed, about the results of all those efforts.
Collect feedback. Rarely does only one person handle the content. You don't want all the feedback to go to the writer in different emails, Whatsapp messages or phone calls. For how is he to choose among them if it is contradictory? Or unclear? Collect the feedback and bring it together as a whole. Don't you get feedback from that one busy-busy-busy colleague? State what happens if that person doesn't respond (publication) or escalate it so that priorities are discussed.
Post the content. No copy/paste with standard photo. You want to tempt Google with filenames, alt-image, titles, meta-description, H1, H2, H3 headings, internal links, tags and categories. The reader wants to seduce you with beautiful photos, videos, infographic and pull quotes. Do you have a designer at home? Let them choose the main image!
Promote the content. Start internally, let people know there's an article online under their name (seriously). Plan it for your social media, newsletter, ads and other expressions and see which different anchors (brackets) you can use. Also check regularly afterwards: how is that content going? A golden tip that really helps: look in Google Search Console for which keywords that page scores in views, but not in clicks. Then put those keywords in the title and meta description of that page. Guaranteed more clicks, so higher CTR and therefore higher positions.
Evaluate in effect, product and process. What went well and what could be better. Has it helped with your goals? Did it look good? How did the process go and how would you like to see it? The purpose of evaluating is not to generate paperwork, but to identify the areas for improvement.
Outsource Content Marketing
Convinced of the power of content marketing but not sure about its implementation? Bloomse supports companies with setting up a content strategy, creating high-quality content (varying from SEO texts to interviews) and sponsored content. take Contact to discuss the possibilities for you or book a session directly below.
Content Marketing Session
Are you serious about content marketing? Then you probably have all kinds of practical questions, such as: what next? How do I do this efficiently and successfully? For that I offer you a content marketing session. A 1-on-1 telephone in which we discuss your objectives, target group and approach. You will receive personal advice and practical tips so that you can immediately start using your super content to rank higher in Google, help your customers and score new leads.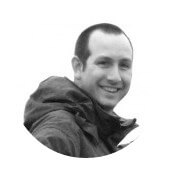 Thomas Lapperre
Blogs for Dutch Cowboys and Emerce
Founder Bloomse
Writer and content marketer
Helps various partners and B2B companies with their content marketing

DOWNLOAD Content Marketing Boss
Everything for the content coordinator to set up successful content marketing