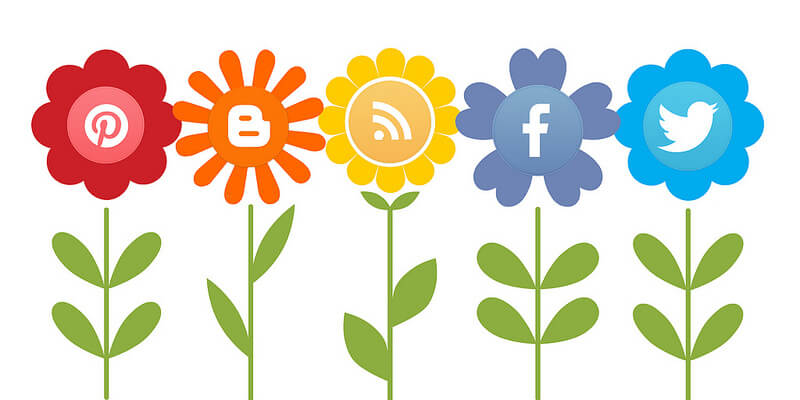 Social media: this is how you start
There are many types of social media; most of them we haven't even heard of because they are for a specific audience or a different country. There is a need for every company to use time and resources optimally. So if you choose social media… how do you start with this in a practical way?
Develop your message
Before you look at the means, look at the end. What do you offer? What is your message? What makes your company so different or unique? How can you communicate the added value your company offers? Is it a product you have to see, or is it a service product in which response time and advice are important?
Develop your strengths
Every company has good and bad points. Determine where your company is strong and then see through which medium you can best propagate it. Some examples of Dutch companies:
Service provision via Twitter: https://twitter.com/NS_online
The NS responds personally to all reactions that come in via Twitter with an entire team of 23 employees.
Recruitment via Linkedin: http://www.linkedin.com/company/philips
A technology company like Philips always needs new talent. Philips profiles itself as an ideal employer via Linkedin.
Entertainment on Facebook:https://www.facebook.com/DonaldDuckNL
The cheerful weekly Donald Duck also provides daily entertainment via Facebook with very nice (and inspiring!) posts.
Technique via Youtube: http://www.youtube.com/watch?v=oYO3DuKBqn0
The HGG Group from Wieringerwerf supplies tube cutting machines and robot profiling lines: products that you simply have to see.
Time and resources
How much time and resources do you have available? As a small business owner, you have very little time. You can only schedule specific tasks. If you have a department at your disposal, look at the strengths of your team and which social media suits them well.
Focus – focus – focus
Choose a social media channel that best fits your business, showcases your products, and gives your audience a better understanding of who you are and what your business can do. Focus on one social media channel and then the best supporting social media channels that will redirect to your main channel. Ask yourself critical questions such as:
What happens if I completely ignore social media?
Which social media channel is my target audience on?
Can I get my main message in 140 characters?
Do I have the time and knowledge or the money to make quality films?
How can I visualize my message?
How do my competitors profile themselves on social media?
Start with social media
Have you determined the goal and the means? Then start with these action points:
Claim your usernames
Fill in the profile as completely as possible: photos, events, bio and
Make someone responsible (not an intern)
Invite your network and develop your network
Do listen and slowly build your reputation on this channel
Keep an active channel: keep posting and commenting
Track your results: where is your audience? What do they respond well to?
Find and support your fans. Reward your ambassadors.
The moment your fans are doing most of the work and spreading your message to their friends, you know you are using Social Media well!
Image source "Growing Social Media" : MKH Marketing
Download the free Social Media Starter Guide now
Everything you need to successfully start with social media for your company