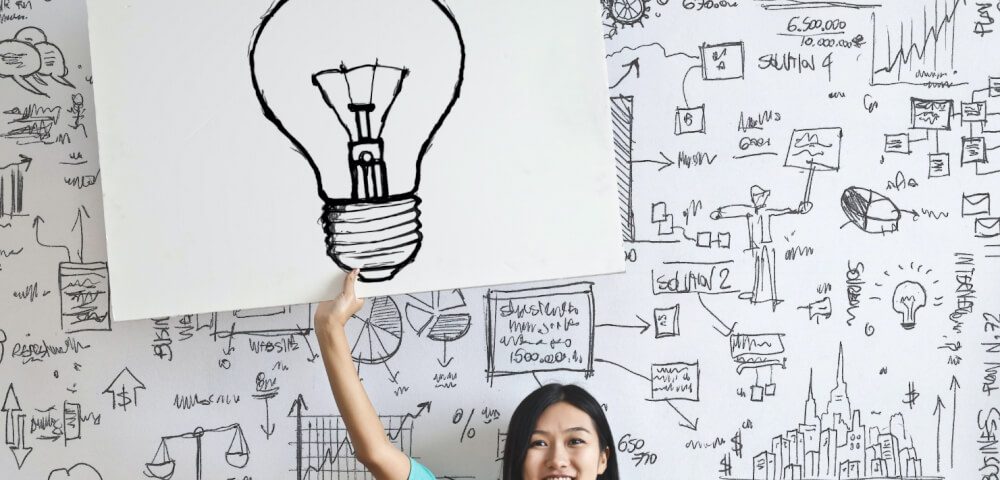 Starting blogging in 2021? Follow this step-by-step plan
No business website is complete without blogs. After all, current, relevant content that is continuously updated brings traffic to your site, increases your conversion, confirms your status as an expert in your field and offers you many more opportunities and possibilities. Many entrepreneurs know that blogs are invaluable for a business website. But how do you start blogging if you've never done it before? Just randomly start writing, that doesn't seem to be the right way. That is why we have a handy and clear step-by-step plan for you, with which you can also quickly and professionally provide your website with more content.
Step 1: Determine your target audience and goal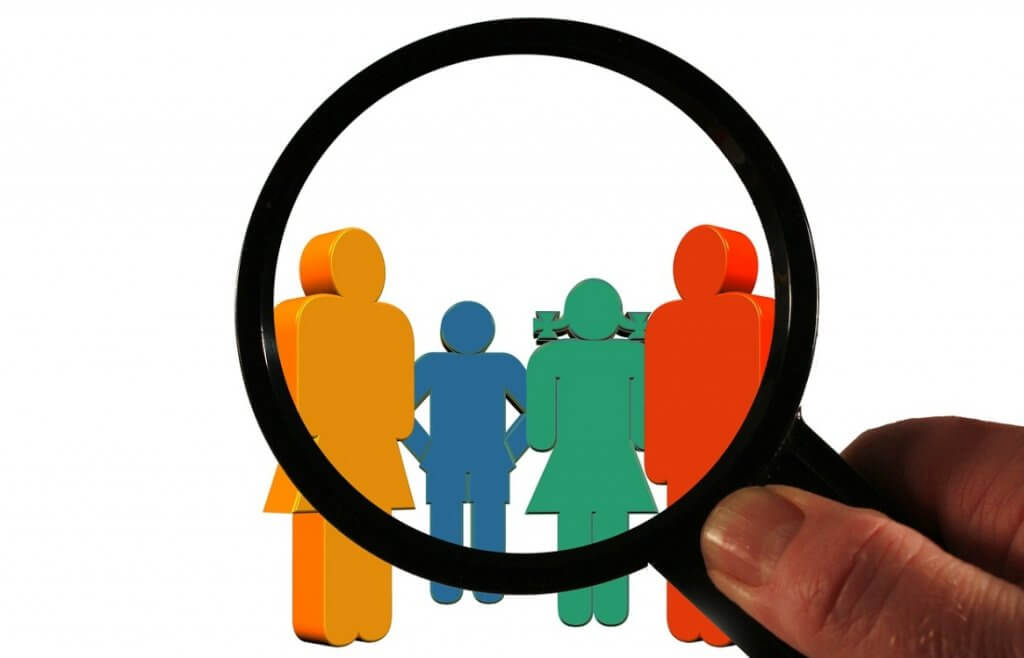 Instead of immediately blogging or vlogging, it is important to first take a step back and determine a strategy. So you determine which target group you want to address with your content and what the goal is that you want to achieve. It can also be plural for both: you can also want to address different target groups with different underlying goals.
Do you want to appeal to entrepreneurs? Or consumers? Older people or young people? People who possess a certain characteristic? By framing this well, you ensure that you can really appeal to your target group.
You can pursue multiple goals with your content. Branding, for example, or just pure information. Perhaps you want to generate leads, or influence your conversion. All things that determine what kind of brackets and content you should place in your blogs. Again, not every piece of content has to pursue all of your goals. It is fine to provide purely information with some blogs, while others focus more on lead generation.
In that context, it is also important to realize that you ultimately have to have content for every phase in the customer journey. So content that helps with the orientation phase of your (potential) customers, but also content that is relevant in the purchase phase and of course in the after-sales phase. Content with aftercare tips, with which you can, for example, deal with service questions. There are many different goals to pursue.
Hero – Hub – Help
There are many ways to place content at different stages in the customer journey. One is called Hero, Hub & Help. The Hero is at the top of the pyramid and is aimed at addressing and activating your target group. This is content that you place as an advertorial on a large platform such as Emerce, for example, and that addresses the why-question. Then comes the Hub, focused on the how question. How do you approach something or how do you make a choice. Typically you create two Hub articles on each Hero article. Finally, help articles, focused on what questions, explain very practical things. This is for reference and service. You may also notice that each level has its own target group: from CEO/CMO for the Hero, to the marketing manager with the Hub to operational with Help.
Step 2: Set up a content schedule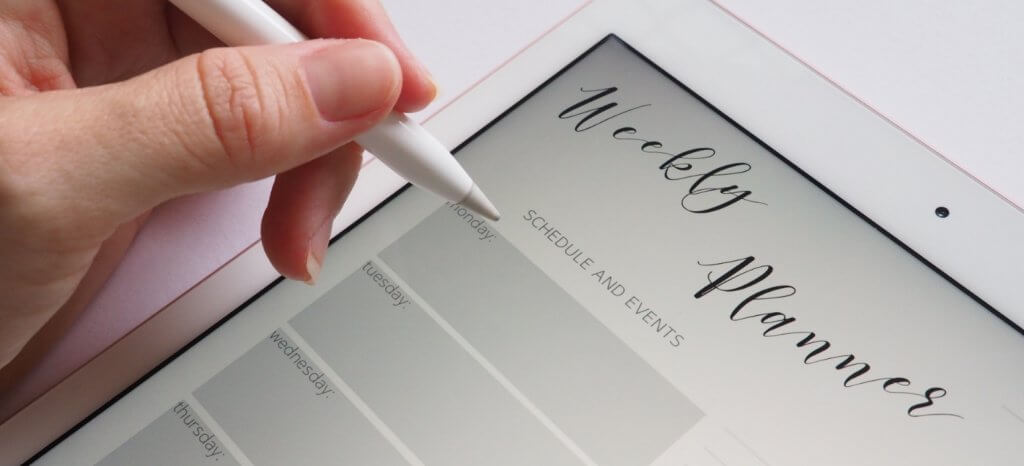 Now that you know what you want to achieve and who you want to address, you can create a content plan. In it you determine which topics you want to blog about, at what times you want to do that and what you may need to arrange in preparation. You always make your content planning well in advance. A day or three is not enough! Make sure you plan a few weeks ahead and have your blogs ready well in advance. So make it clear when you should start a blog to meet your own deadline without stress. That gives peace of mind and promotes quality.
An example. You want to post a blog in two weeks to inform entrepreneurs about current events in your industry. On the content planning you note the subject, the time of publication, the target group (other entrepreneurs) and the goal (inform). You know that you need about three hours, spread over two days, to write the text. This means that you have to get started at least three days before the publication date. You also note this on the schedule. That way you very naturally end up at step 3, which is your marketing strategy.
Download here directly the Blooming content planning to fill in easily.
Step 3: Weave your content into your overall marketing strategy

You want to prevent that you throw blogs online and that no one will notice. So you want to include them in your newsletter, tweet about them and share them on LinkedIn. Your content planning is excellent for that too. This gives you a nice overview of when what comes online. Weave that overview into your entire marketing strategy.
So make sure you send newsletters just after a new blog comes online, and not just before it. Share your fresh content directly through your social channels. Do you have a somewhat larger company and do you have different employees or even departments for all these tasks? Let them work together! You have to strike while the iron is hot and letting momentum shoot up is a waste.
Step 4: Make results transparent

After all that hard work, you naturally want to know if your blogs are 'doing' something. Therefore make results transparent. Make sure that you can measure whether all your individual goals are being achieved. So are your blogs read? How long does one stay on the page? Are CTA Links Clicked? Are you indeed getting more leads now that you have written a few blogs with the aim of lead generation?
There are all kinds of tools out there that can help you measure things like this, depending on how your website is built and what platform it's on. In general, Google Analytics a good option. Is your website provided by an external party? Then they can help you with this step. Don't get started without being able to measure the effect of your blogs! Then you are blogging indiscriminately and that is a waste of your time and effort.
Step 5: Measure, analyze, adjust and measure again
Collect measurement results, analyze them, adjust your strategy accordingly and measure whether your changes are having the desired effect. Are blogs you post on Monday mornings poorly read? Then avoid this moment from now on. Do visitors seem unable to read your blogs? Have a professional copywriter look at your texts. You may be able to do something to hold the attention. Is there a lot of reading but not clicking through? Check whether your CTAs are clear enough and the approach of your text is correct.
This is the step where many entrepreneurs give up in the long run. After all, you are confronted with texts that do not do what you would like them to do, you have to improve things while sometimes you do not know what went wrong and you sometimes feel like you are tweaking endlessly. That is why there is an alternative for those who really want to get started with more content on their website and who also want to reap the maximum benefits.
Are you fully committed to content marketing in 2021? blog service

That alternative is a blog service. The art of blogging is hereby taken off your hands by a professional party. That can be the total picture – in short, everything you read in this article – or some parts of it. For example, only writing the texts based on your input.
Curious about what options there are with a blogging service? Then read how it works blogging in practice.
DOWNLOAD the practical B2B content plan & checklist
with this you can immediately start with B2B content marketing and sign up for our monthly newsletter.