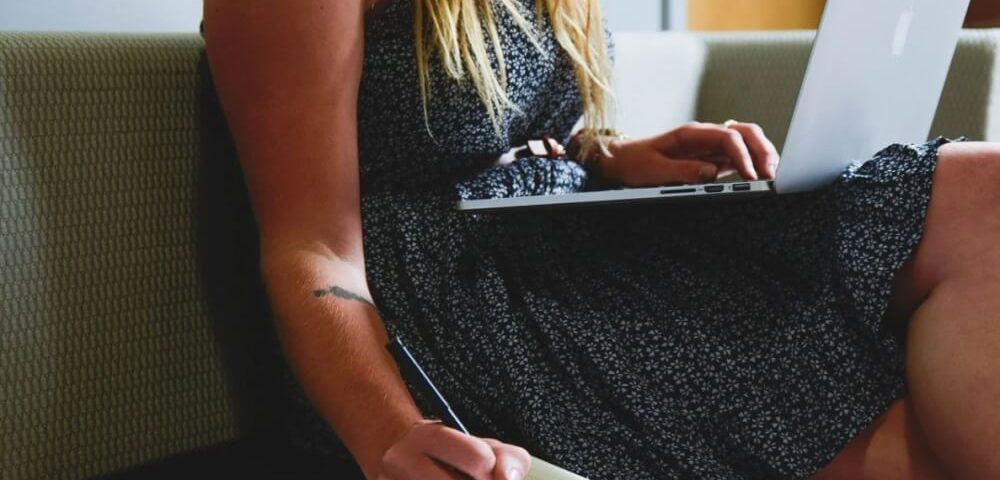 Starting your own business from home – CHECKLIST
It has not been nearly as quiet at the Chamber of Commerce as in recent months. Few Dutch people make the decision to start their own business during the corona crisis, while they might actually very much like to. That's a shame, because starting your own business is also possible 'just' from home. In fact, working entirely from home not only brings limitations, but also additional challenges and therefore opportunities. But where should you start? And what do you pay attention to? What should you do better or extra, now that you are starting your business completely from home? A checklist in five steps.
The basics of running your own business
Fix a business bank account, register your company name with the Chamber of Commerce and claim a domain name; some things are exactly the same, working from home or not working from home. The basic principles of starting your own business are basically unchanged. This also includes: getting and keeping your administration and accounting in order from day one. You will do the entrepreneur in yourself a great favor.
Organize your home workplace optimally

Where before you may have been looking for an office space or a shared office solution, it is important in the current situation to set up a high-quality home workplace. And we're not just talking about a nice desk with good lighting and a comfortable chair, but also about the equipment and connectivity you will need.
Whatever type of business you are going to start, you will need a good desktop or laptop anyway. Do yourself a favor and go for a solution that allows you to work on two large screens at the same time. This is especially useful during video conferences with customers or suppliers, where you use one screen for the conference call and the other to look up other information in the meantime.
Also something to think about: do you need a good printing solution? If so, determine in advance how much you will print and how much it will cost cartridges or toner. Cheap printers are nice, but often cost a lot of money per page in the long run. More expensive printers are an investment, but they print relatively cheaply.
At least as important: ensure a good internet connection and determine whether you want a business (landline) telephone line. It can take several weeks for such a connection to work, so arrange this in time and do not save on it. The Internet is one of those things that you want to always run smoothly, especially if you're doing business entirely from home.
The digital workplace: what exactly do you need?

Nice, such a workplace, but you won't get anywhere without software. The no-brainer is a subscription to Office 365. With this you can always use the latest versions of Excel, Word and Outlook.
Your domain name probably also includes an option to have your own e-mail address. You can use it via Outlook, but you could also consider Gmail for business. There are even more online tools (such as Dropbox if you want to be able to exchange large files with customers or business relations) that are worth considering. Most only become really valuable for business use when you take out a business subscription. Take a good look at what you need and arrange it all in one go. Keep invoices safe!
Special attention should be paid to whether you want to use accounting software or do it manually in, for example, Excel. Switching later takes unnecessary time, so determine this in advance. Sometimes your bank can help with information and support.
The online presence: where can customers contact?

Your company has started, your workplace is up & running and you are ready to serve your first customer. However, the phone still doesn't ring. Time to fix your online presence!
You had already claimed your own domain, but of course a professional website still needs to be built on it. You can do this yourself, for example via WordPress (with WooCommerce included if you want to start a webshop), but you can also outsource it to a professional agency. Keep in mind serious costs.
In addition to your own website, it is also wise to organize your LinkedIn and create other social media accounts, such as Facebook, Twitter and Instagram. Perhaps even more important is your Google Business account, with which your company can be found via Google Maps. Provide complete contact information so people can easily reach you from the search engine and don't have to go to your site to look up your phone number.
Online findability: how do potential customers find you?

Nice that you are present online; that doesn't make you easy to find. SEO is the magic word for that. But what is SEO? In short, it means that through SEO you can ensure that you get more traffic to your site and social media accounts and that this traffic also fits with your target group.
You can find loads of information about SEO online, but what you need to know in advance is that your SEO does not add up every now and then. It's something you have to weave into your website and communication, always and continuously, otherwise it won't work properly. Have you hired an agency to fix your website? Then they undoubtedly employ an SEO professional to help you with this.
The social media strategy: the second source of visitors

Interaction with customers is one of the most important spearheads that you should have as an entrepreneur. Whether it concerns prospects, complaints, questions or existing customers, just ask if everything was to your liking; being in contact a lot always has a positive effect on your company.
The modern way of continuous customer contact is an active social media strategy. Your customers are continuously online, especially on platforms such as Facebook, LinkedIn, Instagram and Twitter. If you can distinguish yourself there, it is a flywheel for your marketing strategy. Before you create a profile, first check whether your customers and competitors are there. Fish where the fish are.
The content strategy: a story that makes sense

All your marketing activities and online visibility will – if all goes well – mainly lead customers to your website. It must therefore be well maintained and continuously provided with fresh content. Customers must have a reason to keep returning to your site. There is a well-thought-out content marketing strategy indispensable, which ideally fits seamlessly with your social media strategy. Remember: a website that you never renew eventually bleeds to death. If necessary, take a business blogging course, but make sure that the content on your website is continuously updated.
This is how you start your own business from home

Start your own business from home with this checklist. Of course, each step from the checklist requires its own elaboration and that takes time – a lot of time. The most important thing is that you realize that starting your own business from your own home is perfectly possible.
In all cases, do what makes you feel good and dare to start that business, if you think you can add value to your industry. If you master something that consumers or business parties would be willing to pay for, don't let the homework 'duty' deter you. In these times we need courageous entrepreneurs who want to invest every day in building their fresh business.