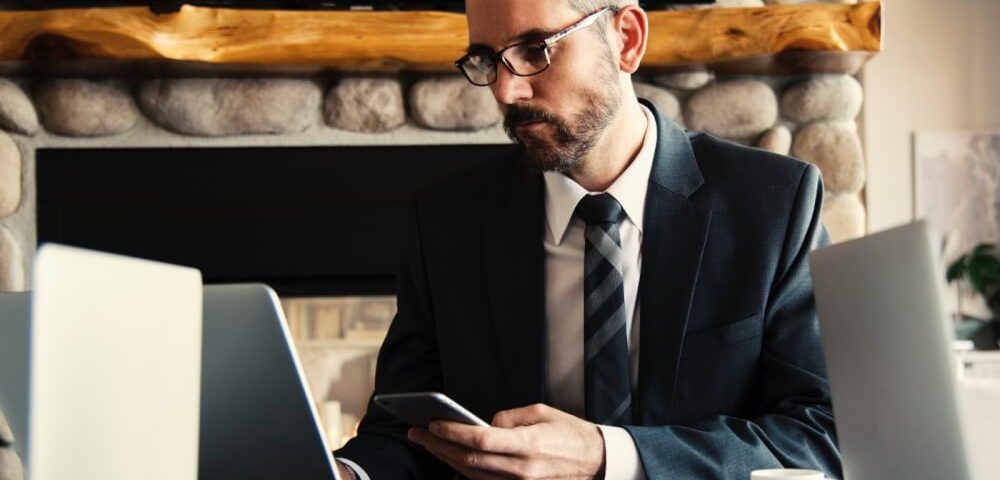 Using telecom for business: we hear these misunderstandings the most
Black Friday is at the door again! That means bargain hunting, looking for offers and scoring great deals. Unless you're looking for business solutions, right…? Many Dutch entrepreneurs have a number of incorrect assumptions about restrictions or rules that you encounter when you use your telecom solutions for business. As a result, they do not make optimal use of the possibilities that do exist, and they simply lose money unnecessarily.
The main rules for business telecom

Most entrepreneurs know that you can reclaim the VAT on your business telecom bill or on your new smartphone that you use for business. The rules are also fairly clearly explained on the website of the Tax Authorities. Still, a lot of things go wrong, especially with self-employed people. On the one hand, no use is made of options that actually exist, but on the other hand, costs are often incorrectly charged, sometimes even with a dispute with the tax authorities as a result. You obviously want to avoid both sides of the spectrum.
In principle, with regard to telecom products – which you, as a self-employed person, but also as an SME, often use for both private and business purposes – you have to estimate in advance how great the private use of those resources will be. The percentage of business use determines the percentage of the VAT that you can reclaim. In addition to reclaiming the VAT, you may deduct the purchase costs of telecom products from your profit to reduce your taxable income. Those acquisition costs do not depend on the amount of business use, unlike the VAT reclaim. The basic principle is that you must be able to demonstrate at least ten percent business use in order to be able to increase the full purchase costs. In some cases you add up all costs at once, in some cases you have to write off. There is often a lack of clarity about these rules.
We have listed the three most common misunderstandings for you, so that you can get the most out of all the deals during Black Friday.
1. "You must receive a business account for the tax authorities"
Pertinently incorrect. The tax authorities do not require you to submit an invoice in the name of your company. So even if you, as a private person, buy a Samsung Galaxy A21s on installment during Black Friday from any telecom store, you can simply enter the monthly invoice at the tax authorities. So don't let that stop you from reclaiming VAT or raising costs because the invoice is in your private name. Sin!
2. "Accessories don't count, because you can't prove business use of them"

And you don't have to. The rule of thumb is: if you believes that you need a certain product or a certain service to be able to perform your work as an entrepreneur well, you may you submit the associated costs to the tax authorities. The Tax and Customs Administration does not determine how you should do your work. If you think you need ten iPads, you can enter ten iPads. You only have to actually use them for business, and Which can be checked by the tax authorities.
In other words: do you want a . in addition to the new Galaxy? Samsung Galaxy A21s case to buy? Just do it, and file it with the tax authorities!
3. "I'm not going to learn how depreciation works for those few bucks, way too complicated"
The principle of depreciation is indeed not that simple for everyone. Especially if you don't like bookkeeping and rarely do it, you may quickly decide that the costs do not outweigh the benefits.
What is good to know is that you are only obliged to write off (read: spread the investment costs over five years) if the investment is more than 450 euros. So you can do two things to still be able to use tax benefits without having to write off:
Buy a phone/tablet that is cheaper than 450 euros;
Pay part of your phone/tablet in instalments, so that your costs per year remain below 450 euros.
By the way, it's about the costs per product, not per receipt. You buy an iPad for 440 euros and then another iPad cover for 30 euros, then your total amount may be higher than 450 euros, but you report both purchases separately to the tax authorities and you do not have to write off.