You determine the costs of advertising in Google Adwords (SEA) in this way  
One thing is certain with Google Adwords: you lose the money that you invest. When you start to advertise with Adwords, Google does everything to make you budget out of your pocket. Expensive keywords and 'we will set everything up for you'. Despite the free Google Adwords voucher and coupon, because they only apply when you actually use your own budget. The big question is of course: what does it cost to advertise at Google with Adwords and what will it deliver? In this blog we provide you with tools to use Google Adwords economically and cleverly.
There are several ways to set up marketing campaigns for your organization. First determine whether this campaign is intended for the short or long term. For example, a longer-term campaign consists of a Search Engine Optimization-strategy. In order to attract more visitors to your website in the short term, Search Engine Advertising (SEA) be interesting, placing an advertisement. Google offers SEA under the name Google Adwords. (Want to know more about the choice between SEO and SEA? Read the balance between SEO and SEA with five tips to choose from)
Google Adwords kosten determine

The costs for Google Adwords differ greatly per marketing campaign, market and product. These costs depend on various aspects. For example, consider the so-called Click Through Rate (CTR). The CTR indicates how relevant the website is for a particular search term. The more people click through, the more relevant this website will be according to Google. That relevance is also reflected in the quality score that Google gives to ads. A higher CTR means a higher Quality Score, which in turn leads to lower advertising costs.
Adwords works with estimated costs and actual costs. Afterwards the monthly invoice may show a different amount, typically lower. Read here Google's explanation.
Google advertising costs depend on bid and quality score
There are no fixed fees charged by Google. You pay for every visitor that comes to your website via Google Ads. The costs are variable and are determined on the basis of an automatic auction. The question How much does an ad on Google cost? is therefore not so easy to answer. The organization that offers the most to advertise on a particular keyword will be allocated the advertising space earlier. Especially in the financial and travel industry, the costs for Google Adwords can rise sharply for popular keywords. For example, "Car insurance" can cost you $26 per click.
In addition, Google also looks at the quality score, because Google wants to offer relevance to visitors above all else. If there are two equal bids but unequal Quality Score, the one with a higher Quality Score will be placed. And that also happens with a lower bid but much better quality score. The higher your quality, the less you pay.
Instantly create a higher quality score? Read the article now Adwords optimization tips.
Calculation example Adwords costs and revenues
You sell sunglasses on your website. Out of 100 visitors, two make an average purchase of $25. Two out of 100 means your conversion rate is 2%. Your margin on the sunglasses is 40%, so you earn € 10 per purchase. What you naturally want as an entrepreneur is more traffic, more conversion and more profit per article.
How Adwords helps with your goals
Traffic: Adwords brings you visitors. If you get 100 visitors for less than €10, you will make a profit.
Conversion: that 2% conversion is average, and varies greatly. You don't just want traffic, you want quality traffic. Visitors who are really looking for sunglasses and want to buy them. You increase your conversion by choosing the right keywords, for example in combination with 'buy', so 'buy sunglasses'. Provide the right advertisement and underlying landing page.
profit: Do you want to sell sunglasses, or those Oakley sunglasses that give you extra margin? With Adwords you can advertise very specifically. Often those longer keywords have less traffic, which is why you need a lot of them. This is called the 'long tail', and you get there by continuously optimizing your ads.
Strategy for your SEA campaign

Before you start with Google Adwords, it is important to set up a clear SEA strategy for your organization. Which keywords do you want to be found for? What is the maximum budget you want to spend on your ads each month? You can specify a maximum budget for the advertisements in advance. By optimizing your ads, you can attract more visitors to your website for the same budget. In the long run, you will achieve a higher return with Google Adwords campaigns.
It goes without saying that keywords with high competition will entail higher costs. Certainly for smaller websites and organizations it can therefore be wise to look at alternative keywords. Here a distinction is made between short tail keywords and long tail keywords. A short tail keyword often consists of one or two words, while long tail keywords be longer. The competition for these longer keywords will be less.
New customers cost money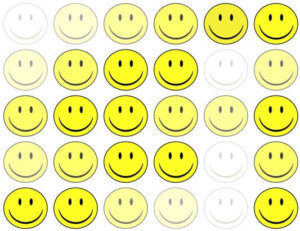 The calculation example above is not complete. As a company, you also know how to bind customers to you via a newsletter, social media or blog. Example: in a month you spend €75 on 5 new customers who earn you €50. That sounds like a loss. But what if you then create another €50 in profit via marketing automation or nice offers from those 5 customers?
The total SEA costs therefore depend on your market: if you only have new customers and no repeat sales, you really have to look per transaction. Is customer loyalty However, if you have a goal for your company, it helps to look at the amount a customer spends on average with you. This is called the 'customer lifetime value': the total revenue over the entire customer relationship.
Getting Started with Google Adwords
Do you want to use Google Adwords to set up marketing campaigns? In that case you can choose to do this yourself or have it done. Do you have little experience with Google Adwords? In that case, it is advisable to call in a specialist for this. A specialist can help you optimize the campaign, so that the result will be better. In this way, the cost per click is reduced. A few tips to get started with Adwords:
Knowledge transfer: Do you choose a specialist? Discuss the transfer of knowledge if you want to maintain the Adwords yourself in the long run. Once Adwords is up and running, you can do the optimization yourself.
Have it set up for you: Starting with Adwords means setting up your Adwords account, your campaigns, your ad groups and advertisements. That's a lot of work to do yourself if you don't have enough knowledge. You can also make painful mistakes without realizing it.
Everything is online. Do you have time? Read the Adwords instructions from Google and see which videos and blogs you can find online. Make sure you choose current blogs.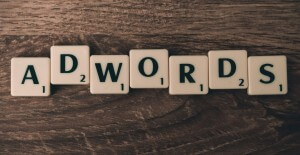 Want to learn how to use Google Adwords better?
Running your Google Adwords campaigns. You see the website traffic increase and you sell more. But then: how do you optimize your revenue from Google Adwords? Read these Google Adwords tips.
Google Adwords Handbook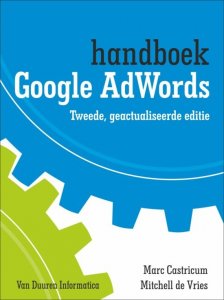 € 27,99 via Bol.com
Ideal starting point for everyone who wants to learn step by step how to use Google Adwords. From creating keyword research and campaigns to optimizing quality scores and measuring performance. With special attention to remarketing, advertising with videos and reports. View on Bol.com.