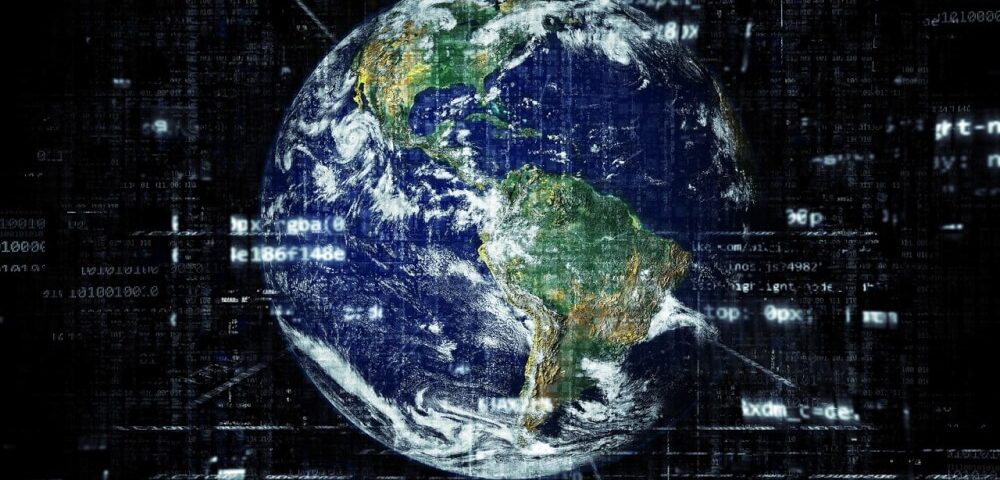 The Internet Marathon: Twelve hours in conversation about The Internet with Evgeny Morozov, Francesca Bria, Roosbeef, Peter Pomerantsev and Marleen Stikker
Amsterdam, August 5, 2020 – We have been living with the internet for more than half a century. What has it brought us? And what price do we pay for it? Together with Bits of Freedom and more than 30 (inter)national guests, De Balie pops up Sunday 13 September in all the depths of the world wide web during The Internet Marathon.
In a twelve-hour interview, interspersed with music by Roosbeef, A.M. Sam, performances by The Smartphone Orchestra and food & drink, we explore the web through the cables underground and the satellites in space. We travel from the most visited URLs to the pages of the dark web. We welcome politicians, ethical hackers, digital engineers, early adopters and the generation that can no longer imagine life without the internet.
With, among others, Belarusian internet skeptic Evgeny Morozov, director of Commons Network Sophie Flowers, chairman of COC Astrid Oosenburger, Twitterer Zjos Dekker, internet star Roel Maalderink, director and founder of Waag Amsterdam Marleen Stikker, British journalist and author Peter Pomerantsev, professor Francesca Briac, Member of parliament Kathalijne Buitenweg, ethical hacker Zawadi Done, and many, many others. With music from roast beef, performances by The Smartphone Orchestra and internet art by Rafael Rozendaal. For the full program, see: The Internet Marathon.
interviewer: Yuri Albrecht (The counter), Evelyn Austin (Bits of Freedom) and Jamila Aanzi. 
**************
In the early years we thought that the internet would bring more democracy, emancipation and connection. What is left of the hopeful start, where is it now likely to go wrong, and how will the internet shape our future? We discuss cyberwars and algorithms that reward perverse incentives on the one hand, and emoji and subcultures on the other. Never before have people been able to reach each other as quickly and easily as now, and at the same time privacy has never been under more pressure. In 6 rounds we examine the relationship between the internet and the rule of law, economy, philosophy, art, human rights, the past, present and future.
The Interview Marathon lasts from 12:00 to 00:00. The interviews last one and a half hours, after which there is time to get something to eat and drink and to listen to music by Roosbeef and The Smartphone Orchestra. 
The Internet Marathon is a collaboration between Bits of Freedom and De Balie – and made possible in part by Adessium. 
Submitted press releases are not the responsibility of the editors