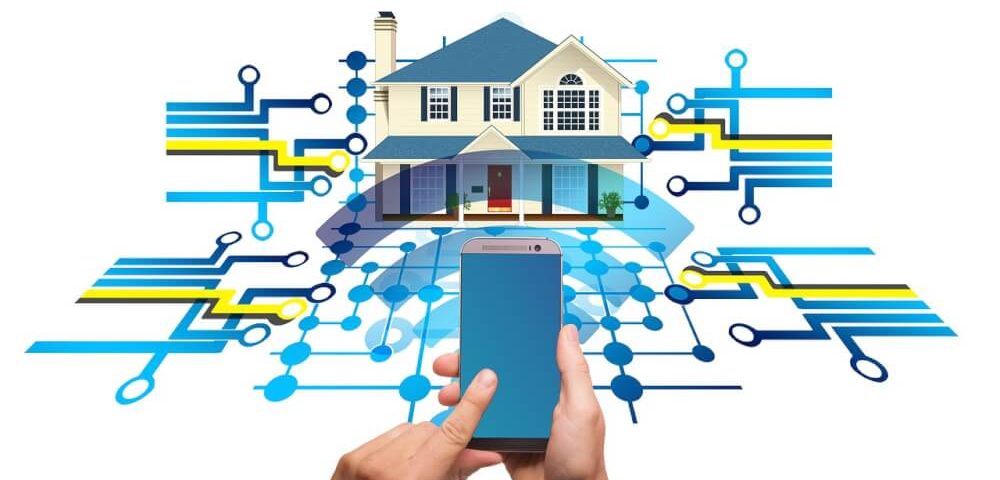 The smartphone as a remote control for your home
The concept smart home is making great strides worldwide, including in the Netherlands. Homes all over the world are being made 'smart' in record time: devices are connected to the internet and can communicate with each other. Sounds like future music? With your smartphone you can now smart home to create.

The Basics
The concept of smart home is still a bit vague for many Dutch people. Many people still expect major (construction) adjustments to be made in your home. But today any home can be made smart. And that means: turning on the heating on the way home, making the atmosphere romantic at the touch of a button or securing your home when you're not there. Contrary to popular belief, you do not have to purchase a wide range of new appliances or lamps for this. Any house can be transformed into a smart home that you can control from the comfort of your home, as long as you have a smartphone with internet and an NFC chip.
NFC? Near Field Communication, something like Bluetooth, with which you can communicate securely with your smart home. Most phones can communicate with NFC chips, whether that be a Samsung smartphone with Android or an iPhone with iOS.
This is how you turn on NFC
Does your phone have NFC? Just check it right away. Go to your settings, choose Wireless & networks, select NFC and check. Smart home devices communicate with NFC and there are also so-called NFC tags. That is a super small chip in a plastic disc, which costs an average of € 0.25. You can do very nice things with that, but first: how exactly does a smart home work?
From trigger to automatic
A smart home works according to certain logic. A programmer would say: if this, then that. If it is eight o'clock in the morning, the coffee will run. If someone is walking in the garden, the light goes on. Are you not at home and is there movement in the house? Then the alarm goes off. You set these rules yourself. You start with a 'trigger', such as a movement, a certain temperature or a time. You create these triggers with a motion sensor, a smart thermostat or a security camera. Then you set what has to be done, and what the conditions are. For example, you want the alarm to only go off when there is movement and you are not at home yourself.
How do you want to live?
You already hear it, there are many possibilities for a smart home. For example, you can set an NFC tag to turn off your alarm clock. So you really have to get out of bed to turn off your alarm clock. Or turn on the hotspot of your smartphone with a click, or share your WiFi with guests. Or switch on your PC when you get home. Or gently simmer that stew you've already prepared. We're giving you these examples to show you what's possible soon, and that's a lot. This way you can fill in exactly how you want to live.
There are two approaches to your smart home:
Fully automatic: from trigger to action. The challenge is to automate small things step by step. For example, you don't want your alarm to go off because the cleaning lady comes.
Set it yourself: from click to action. Suddenly feel like dancing? Click: disco light and disco music. Children in bed and time to relax? Click: mood lighting and TV on. Watch a movie during the day? Click: darken all windows. With one click you can switch a certain atmosphere, device or setting on or off.
And of course we've all seen the super smart AIs in the movies that you can talk to and totally understand. It is far from that yet. But we'll go there. Because you set things yourself, smart programs can learn and anticipate your manners and customs. That you leave the heating on every Wednesday during the day, for example. Or that you like to play that one playlist when you get home on Friday. In the long run, this makes setting yourself fully automatic.
Starting with your smart home?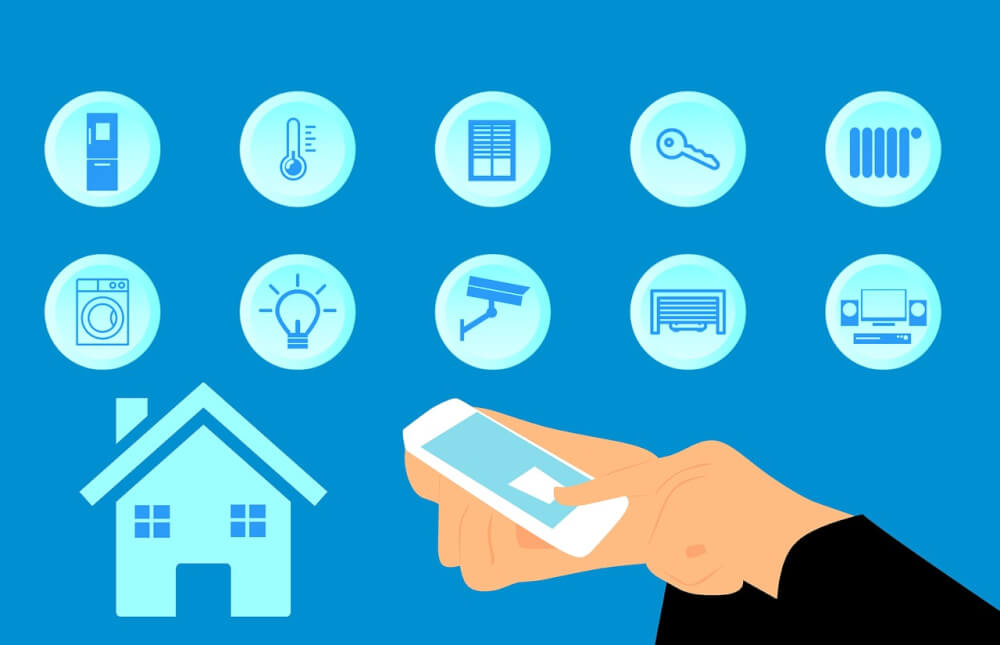 Start small, expand slowly. And you don't have to reinvent the wheel yourself. There are countless providers of smart home solutions that work well together, such as Fibaro (actuators and sensors), Somfy (window darkening), Homies (alarm system), Next (security), Philips Hue (lighting), Sonos (speakers) and Woox (smart plugs). ). A practical overarching solution is offered by KPN: SmartLife, a KPN product that you can easily combine with an internet subscription. You get an extra box for your modem and a SmartLife app (for iOS and Android). KPN itself offers a starter package (a € 99) with sensors and smart plugs to get started, but SmartLife also works with various commonly used brands. This way you can connect, work together and operate the many other devices that are available in the smart home market from one app. In this way, your smartphone really becomes the remote control of your home.
This article is a collaboration between Bloeise and KPN