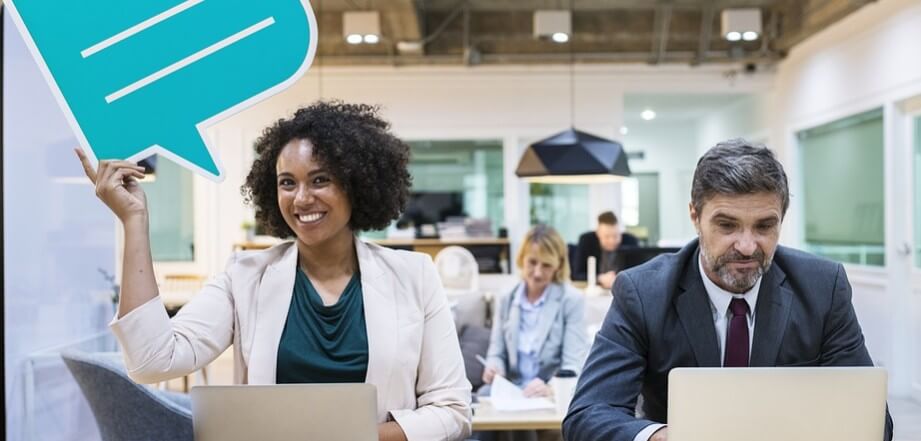 The workplace of today's company
A modern company has to deal with influences that play a determining role in the design of the office. First of all there is the rapidly increasing influence of technology, but also the need to have a healthy workplace. We want to be flexible, but if we are still in our place, we also want to be comfortable.
"A healthy work atmosphere increases productivity"
After all, we spend quite a few hours at work, so that time has to be effective, but also as pleasant as possible. A healthy working atmosphere is not only beneficial to health, but also to the productivity of employees. In companies where employee well-being is a priority, productivity is higher and it is absenteeism and lower staff turnover.
"Office furniture for the well-being of employees"
It starts with the office design, from desks to lighting and of course that ergonomic chair. Some employees sometimes sit longer in their office chair than they do in their bed, so that should be given some attention. The furniture in the office should not only be functional, but they should also improve the well-being of the employees in general. With adjustable desks and comfortable chairs, the first step has already been taken.
"Peace of mind stimulates work"
The further furnishing of the office also plays an important role. File folders that swing everywhere, files that bulge out of cupboards or nowhere to store your personal belongings give a restless feeling. Then an extra drawer unit, a file cabinet or hanging file cabinet to create a feeling of peace in the head. This is especially true for the productivity while working from home.
"Being flexible encourages collaboration"
Flex places stimulate collaboration. Brainstorming about the right solution for that difficult issue often helps clarify things. In today's office there are always flexible workplaces available, as is a pleasant place for group discussions. A meeting room must therefore be able to be adapted to the purpose of the work. At a good conference table people must be able to communicate, work, but also make decisions.
"The importance of the right office furniture"
Tick Lisse knows how important office furniture is and has the right setups for every situation. Whether a meeting room needs to be set up to impress or an office space needs to be set up to perform. A well thought-out design and high-quality materials underline the functionality of the office furniture.
"Good lighting gives relief"
Also make sure you have good lighting. Daylight is of course ideal, but sometimes there is just a need for some extra light in the form of, for example, a desk lamp. It works a lot better if you can also read the fine print well.
"An extensive office range"
It does not matter whether it is a small business or a large enterprise. Well thought-out office design always pays off. Vink Lisse has everything it takes to furnish all types of businesses, from desks, office chairs, stacking chairs, shelving systems, filing cabinets and much more. The CAD planning service is happy to help you make the right choices for 'the office workplace of today'.