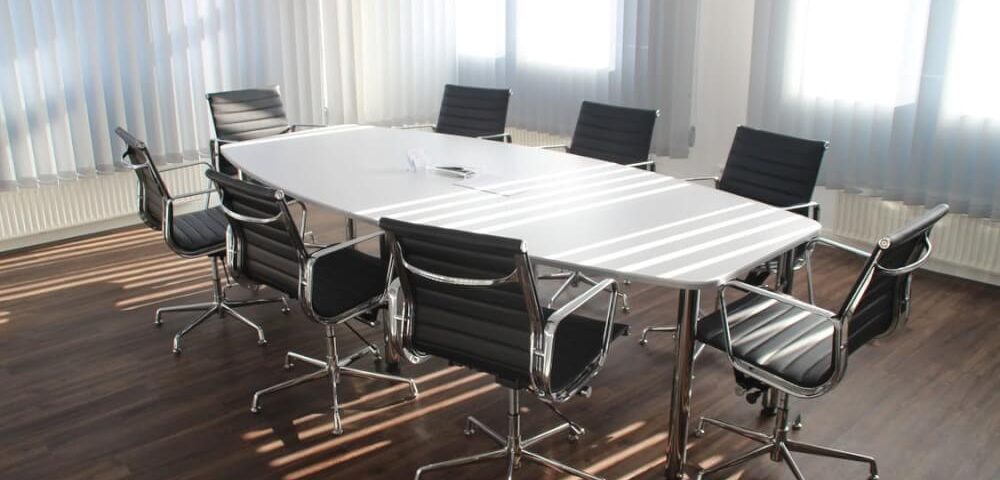 This is why you need a chair mat under your office chair
Did you know that there are manufacturers of floors that only give a warranty if you use a chair mat under your office chair? This is because rolling office chairs damage the carpet. Chair mats protect the floor from scratches and wear.
Chair mats also make it much easier to move around your desk. It takes less effort to roll your chair over a mat than over carpet.
How to choose the perfect mat
What kind of floor covering do you have in the office? If it's a hard surface, such as hardwood, laminate, vinyl, or tile, you'll want a mat with a smooth backing that won't damage the floor or cause the mat to slide. These mats are thinner and generally have straight, rather than rounded (beveled) edges.
If your office has carpet or other soft floor coverings, opt for a mat with small spikes on the underside that are specifically designed to hold the mat in place without damaging the carpet. The thicker the carpet, the thicker the chair mat should be. Thinner mats can bend or crack on carpets with a thick pile and/or filling.
Material
You can opt for a transparent vinyl chair mat, so that the floor underneath is visible. There are also colored mats, mats with designs and mats made of plexiglass, wood, glass, jute, bamboo or sisal. Make sure to choose a sisal or jute mat with a tight weave so that your chair can slide over it.
A rug with a low pile that is tightly woven, it also works well as a chair mat. Indoor and outdoor carpets can also be used as a mat under the chair. These are waterproof, resistant to dirt and generally have a smooth texture so your chair can roll over them easily.