Heavy transport truck driver – check if this job at a logistics service provider is for you
What does a Heavy Transport Truck Driver do?
The profession of a truck driver is an exciting and adventurous one, you are busy every day and responsible for your goods, car and road safety on the road. The driver makes a route planning based on the received loading and unloading data. In addition, he or she must take into account the driving and rest times that apply in the European Union. In addition, the cargo must be loaded and secured efficiently, and transported and unloaded as safely as possible. For difficult and extremely heavy goods that are high and wide, for example parts of windmills, the driver is assisted by one or more passenger cars from convoi exceptional. The people in the so-called assistance vehicles provide the driver with information about the traffic conditions behind and around the truck. They all do this to ensure safety. The driver also arranges minor maintenance on the truck, cleans it of course and keeps the transport administration up to date.
What are the working conditions?
The driver usually works independently and alone, it is definitely not a nine to five job irregular working pattern. It is physically demanding work sitting behind the wheel for a long time and staying focused. The heavy transport driver can sometimes be on the road for days at a time, with his only contacts being other drivers they meet in roadside restaurants or at stations where they take a break or spend the night. A driver sleeps in his or her cabin. Also for domestic journeys, a driver may have to deal with different working hours than the regular ones.
The driver business card of the company
The freight transport driver represents his employer. He or she is a professional driver who has a good command of the various driving techniques. In addition, they are despised that they can get the most out of the car and that they must use the fuel optimally. The freight transport driver must comply with international traffic laws and regulations, in particular of course those of freight transport. In addition, the social behavior and appearance is a business card of the logistics service provider they work for.
Working in heavy transport where do you drive
Road transport includes any form of transport of goods by road. Working at an en logistics service provider in heavy transport offers the opportunity to handle large heavy transports, for example; large wind turbines to the hinterland of Eastern Europe. The Netherlands is pre-eminently a real transport country. Every day huge quantities of goods arrive in the port city of Rotterdam that have to be transported further into Europe by truck. A fun fact: the Dutch transport companies transport 25 tons of goods by road per inhabitant every year, if you want to be part of the people who make this happen then you have to apply for a job in this great sector.
What kind of wood do you have to be cut from for this profession?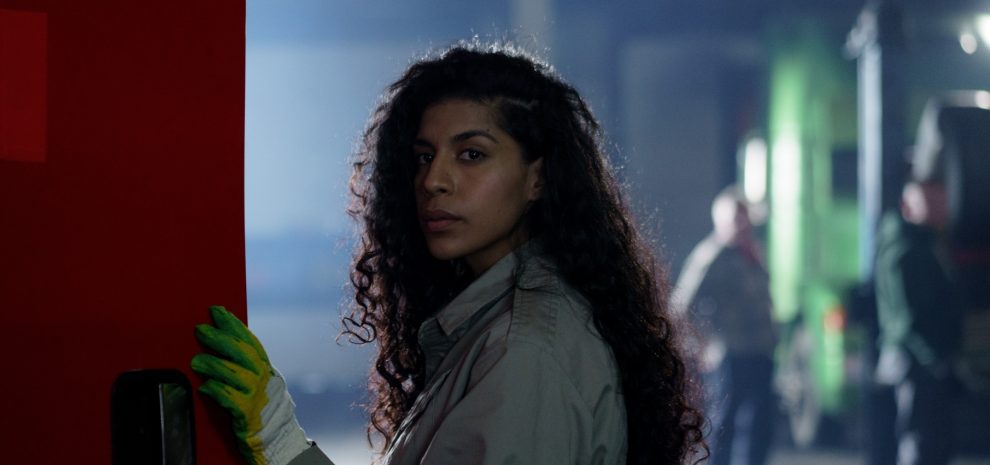 If you want to function well as a heavy transport driver, there are basic competences that are expected of you:
Participate in traffic in a professional way, drive like a social driver
Able to maneuver well with the truck
Safe and efficient loading and unloading
Ensure cargo is delivered on time
Adhere to the regulations for working conditions, safety and the environment
Act appropriately in the event of an accident or collision so that the damage is naturally limited.