On this entrepreneur blog you can read everything about entrepreneurship and business issues. As an entrepreneur you have the freedom to run your business as you wish, but that also creates a lot of uncertainty. Entrepreneurship also involves all kinds of issues: how do I generate sufficient turnover? How do I bind customers to my company? What options do I have to expand? Which CRM package is right for me? How do I finance my growth? Based on our own entrepreneurship, we share our knowledge, experiences and insights here. For personal support on marketing area offers Bloomse a paid 1-on-1 session. In all other areas we only offer content: for you blog, website or white paper.
Entrepreneurship includes growth, accounting, people, vision, market and competitive analysis, strategy, IT and software, office furnishing and marketing.
What is entrepreneurship?
According to Wikipedia, an "entrepreneur is anyone who engages in economic activities for profit, using equity capital." He who entrepreneurs or maintains a company, says Ensie. And according to the Chamber of Commerce (KvK) you are an entrepreneur if you independently supply goods or services with the intention of making a profit. But the most important definition that enterprising people are interested in is that of the tax authorities.
Corona update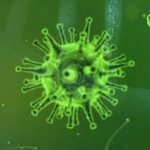 The corona crisis has an impact on almost everyone. For many, it suddenly means having to work from home. From the years of practical experience of Bloeise, you will find our productivity tips for working from home.
When are you an entrepreneur for income tax purposes for the tax authorities?
Not everyone who is an entrepreneur is also an entrepreneur for income tax purposes. Activities within the hobby or family sphere fall under result from other activities. Law and jurisprudence set requirements that entrepreneurs must meet, which are assessed by the tax authorities. We look at profit, independence, access to capital, the number of working hours (1,225 per year, even if you start halfway through the year), number of clients, marketing expressions to make the company known (such as a website, stationery or a signboard). , liability and the entrepreneurial risk to be run. Read more at the tax authorities.
Start your own business

Until the end of 2000, having a business diploma was mandatory for establishing a company. Today, a registration at the Chamber of Commerce, which is now also completely online. However, if you need a business loan, the bank will ask you for a business plan. In this you describe your target group, product or service and market approach. All things that are essential to determine well in advance.
Growing business
Are you a freelancer? Freelancer? Entrepreneur? Or do you run your own business? Even as a sole proprietor, you have a company with a strategy, plan and vision. In this interview with Headfirst I explain this further: "Don't see yourself as an individual, but as a company". And in this blog From self-employed to SME I give you four tips to learn to think as a company.
Determine business strategy

How do you get from situation A to situation B? A strategy is nothing more than a plan to achieve objectives, often in the long term. A strategy includes the why, how and what.
[well]The fixed components of a strategy are:
Analysis. What does your market look like? What is happening in terms of technology and customer behaviour?
Target audience. Who is your target audience? How do you reach it? What are their pain points?
Targets. The objectives you want to achieve in the field of entrepreneurship (profit, continuity, growth), marketing (market share, turnover) and communication (knowledge, attitude, behaviour).
Message. What do you offer your target group? How do you meet the challenges of your target group? What is your proposition?
Marketing mix. Which resources do you want to use and how? What effect do you expect per communication or marketing tool?
Strategy. Here you describe how your resources work together and ensure that your objectives are met.
Schedule. Describe action points realistically, action-oriented and measurable. In other words: SMART.
Budget. With money you make money. How will you use your budget wisely?
Evaluation. Evaluate for effect (have your objectives been achieved), process (how did the plan go) and product (the quality of the resources and deliverables deployed).[/well]
Not all parts are equally relevant, of course, but as a guideline, this setup will help you with any plan that you want to think up quickly. There are many strategies available that provide a format to shape your challenges:
Developing company vision
Entrepreneurship is like steering a ship: you have a goal in mind and set a course. Before you can determine where to go and what options there are, you need vision. On your market, the customers, your competitors, related markets and innovation. You get vision by taking in a lot of different information, ideas, reports and studies. For example, an article about AI in the hotel industry can give you a possible business idea for your own industry: AI to make garage appointments. And by finding out how visionary business leaders like Richard Branson and Elon Musk thinking, develop your new feelers with which to scan your environment.
The following articles will help you develop your business vision:
Personal development

Entrepreneurship means growing, also as a person. As an entrepreneur you have to deal with new situations, challenges and issues. Where as an employee you have an entire organization to rely on, as an entrepreneur you will have to fill it in yourself. However it turns out, you are responsible for your success. Entrepreneurship demands more from you than working for a boss, but it also yields you more. With personal development you recognize that path and work to improve your mental health, your abilities and skills, your mental strength and your toolbox in case of problems. Because: don't you have a big problem now? Then you are just temporarily in between two problems. The following blogs will help you on your way:
Staff and organization

The big difference between self-employed persons without personnel (zzp'ers) and small and medium-sized enterprises (SMEs): personnel. Recruiting, attracting and retaining good staff is a real challenge. One for which you actually first want to hire someone to fill vacancies and keep your employees happy for you. Good staff makes the difference to your customers. That's why Richard Branson also states:Clients do not come first. Employees come first. If you take care of your employees, they will take care of the clients." At Bloeise we pay a lot of attention to online recruitment and employer branding: attracting staff via the internet.
Recruitment

Vacancies and website

Insurances

Online recruitment

social media

Organization
Arranging entrepreneurial affairs
It is sometimes very frustrating: you really have enough work lying around but there is also that list of things to arrange. Things that are important to your company, but that your customers don't ask for. If you ignore this, then you are mainly working as an employee. There is a pile of work, and you are constantly trying to get rid of it. Work just keeps on coming, so you don't give yourself a moment to get rid of that other pile. But that's NOT why you became an entrepreneur, right? Also be your own employer, and schedule time weekly to find out, arrange, outsource, check, analyze and schedule things. Doing business means changing hats: occasionally you are an employer, largely your own employee. We have already sorted out many things for you:
Administration and Accounting

Some administrative insights are indispensable for the entrepreneur. Where do you make easy money? What costs can you reduce? Which customers should you not have and which should? Which marketing posts can you put more budget on? You can quickly answer these kinds of questions with good bookkeeping. A accountant is recommended: for the annual tax return and annual accounts in any case, salaries if you have staff, but also for business insights and advice.
IT: the engine behind your business
Self-employed people and SMEs also have to deal with IT, especially now in the corona era. After all, bringing your business processes online means no physical contact and therefore no contact for contamination. Consumers are now becoming accustomed to online ordering, collection or delivery, contactless payment and bringing the experience home. For entrepreneurs, IT makes the difference between turning a turnover and standing still.
IT

e-commerce

Online

Software Solutions
The Story of Bloeise: Digital Nomad
"Bloeise existed as a project since 2011, I did it in addition to my work as head of marketing & communication at VVV Texel. It gave me an opportunity to use knowledge from practice with clients. As of October 2013, I decided to work full-time with Bloeise Main reason: to be able to work location-independently as a so-called digital nomad Being able to work wherever my laptop has internet and power so I can easily travel between countries Therefore I had to learn to recruit clients without physical contact, perform work remotely , retain customers and continue to grow as a company. IT is crucial for that. When the corona crisis hit in March 2020, work was already going completely digital." - Thomas Lapperre
Marketing, advertising and promotion
Whatever you call it, as an entrepreneur you have to sell your products, find buyers for your services and attract customers. In the category marketing we will extensively discuss all forms of marketing: social media marketing, facebook marketing, well found in Google, advertising, reviews of Google My Business, printed matter and physical marketing. Read more about marketing.
Underlying Entrepreneur Categories
Entrepreneurship is a main category at Bloeise. The following entrepreneur categories fall under this. For each subject you will find a number of articles in which the subject is treated in full or is cited as an additional subject.