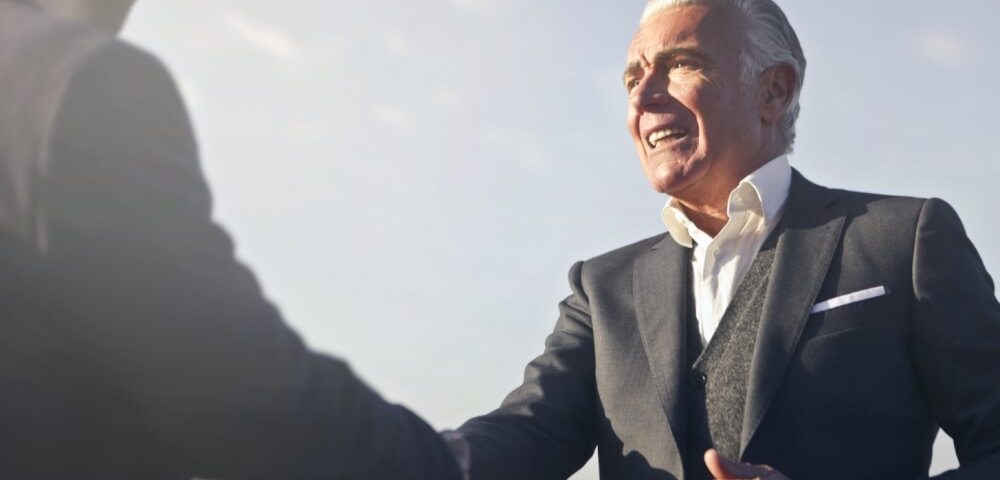 What does a B2B marketer actually do?
Marketing comes in countless forms in today's digital age. From content marketing to digital marketing and from e-mail marketing to offline marketing: the number of types and sizes is almost endless. All in all, however, one can still speak of two types of marketing, both of which are as old as the road to Rome: B2C marketing and B2B marketing. Many employers who do a lot (or even exclusively) business with other business parties often look for B2B marketers. But what does that actually mean? What are typical characteristics of such a B2B marketer? And what does a B2B marketer actually do?
B2B: from old and dusty to modern and hip

Business-to-business (B2B) marketing is actually exactly what the term suggests: marketing carried out by companies that in turn have (mainly) other companies as customers. This therefore concerns forms of marketing that do not land with consumers, but with business parties.
Now there is a persistent fallacy that B2B marketing equates to dusty, gray men who shake hands a lot and in three-piece suits hold endless meetings explaining the contents of bulky reports to each other. The truth is that the vast majority of the entrepreneurs nowadays wants to be young, hip and dynamic and also wants to do marketing in such a way. The 1970s have been over for a while and in the digital age, almost all entrepreneurs are a lot less formal than you might think. As a B2B marketer of today, you are already aware of that fact.
The basics of B2B marketing
This 101 (introductory lesson) on marketing explains the differences between B2B marketing and B2C marketing and the essentials that define B2B: small number of large customers, large orders, complex sales processes across multiple layers and departments that can take months and even years.
Long sales funnels and a lot of content in B2B marketing
Where B2B marketing is fundamentally different from B2C marketing, is the fact that B2B sales funnels are many times longer than in consumer-oriented marketing. After all, companies do not buy a carton of milk or a side table from you, but complete office furnishings, or a software package, or enter into a contract for several years under which your employer will provide services or products. These are long-term processes in which the customer – the company you focus your marketing on – does not happen overnight.
Often there is a lot of internal consultation with the customer and agreements are needed at various levels before you receive a signature under your quote. That not only requires patience and a long breath, but also a large amount of content and a matching content strategy. As a B2B marketer, you want to be able to support with valuable content throughout the entire sales funnel.
In the B2B marketing industry, this mainly comes down to informative content, in which you communicate how your services and products can help your customers achieve their goals. targets. So you need to know your customer well and also know what benefits them. Sometimes that even requires customer-specific content. As a B2B marketer, you therefore immerse yourself in your potential customers, you know where you can add value and you process this in your marketing method.
Ultimately, this marketing can take many forms. From white papers and newsletters to customer-specific brochures, pitches and even fully developed concepts based on one customer.
Excellent service as a cornerstone
It is good to realize that business partners are not always looking for the best deal. Especially if a business party is already an existing customer with your employer, it is much more important to provide excellent service instead of a discount on the invoice. A good marketer responds flawlessly to this and makes it clear in all marketing communications to customers how valuable the collaboration is.
That reduces the chance that contracts canceled or not renewed, and increases the chance that more services will be purchased. A company that benefits from your services and products and has nothing to complain about will not easily make the effort to inquire with another party because similar services may be a few percent cheaper there. As a serious entrepreneur, you want everything you purchase externally to 'just work properly'.
The person behind the company: the B2B marketer
Younger and hipper than before, and always focused on the long-term, valuable collaboration instead of the one-off purchase. That sums up B2B well. What may strike you is that B2C marketing is also increasingly creeping in this direction. Companies that mainly do business with consumers also want to communicate in an increasingly hip and dynamic way and increasingly see the importance of customer loyalty and repeat customers (the "customer for life") rather than the quick, one-time transaction.
The realization that behind every company name there are 'just' people who make the choices and who need to be convinced, has ensured this. That trend will probably continue, but B2C marketing and B2B marketing will never be quite the same. The B2B marketer will therefore probably always exist.