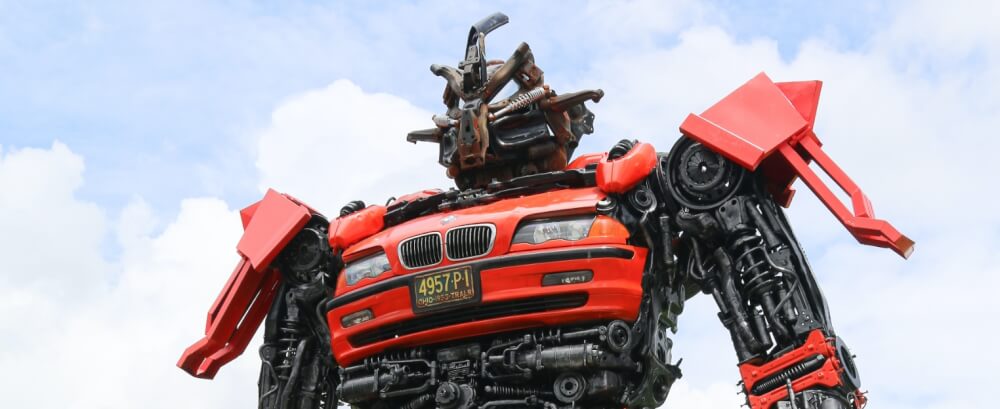 What are the advantages of a welding robot?
The biggest advantages of a welding robot are obvious. They perform welding tasks quickly, accurately and without murmuring. Especially when it comes to recurring routine jobs in, for example, a production line, a welding robot is the ideal solution to increase production and efficiency. Now that well-qualified welders are difficult to find, the welding robot offers a solution, because they not only weld steel but also aluminum, MIG/MAG or TIG. It is a misconception that welding robots are only effective when large amounts of standard welding work has to be done every day. Even if it concerns smaller-scale welding activities, a welding robot can be well worth the investment. We list the advantages of a welding robot for you.
1. Professionals deployable more efficiently
Good welders are becoming scarcer and more difficult to keep. By using welding robots, your professionals no longer have to do boring routine work. That way you can use them for more interesting jobs that demand more of them and where their skills come into their own.

2. Working 24/7
Well-programmed welding robots work faster and more accurately than humans. As a result, the cycle per part is much shorter and production increases. In addition, they never take a break and never get tired. If necessary, they can work day and night. Just ask a flesh-and-blood employee.
3. Consistent quality
A welding robot always welds in exactly the same way in exactly the same place. That quality and consistency cannot be matched by even the very best craftsman.
4. Safety first
Working with extreme heat entails risks. Sparks, extremely intense light and noxious fumes can cause serious damage to the health of the welder. A welding robot does not suffer from this.

5. Always a perfect welding height
A minimum welding height is often required for welding. In practice, a welder often errs on the safe side and makes the weld higher than is actually necessary. The result is that considerably more welding wire and gas are used unnecessarily. With a welding robot you do not have this problem and that can in some cases save thousands of euros in extra costs.
Is a welding robot something for you?
There are many different welding robots on the market. But how do you know which one suits your production process? It goes without saying that the robot must be programmed for a specific welding task. It must be calculated that the object to be welded does not exceed the reach of the arm of the welding robot. And which welding torch should be used? It may be necessary to automatically switch between MIG/MAG and TIG. It is therefore important to make a good inventory and to be advised whether a welding robot is profitable in your specific case.