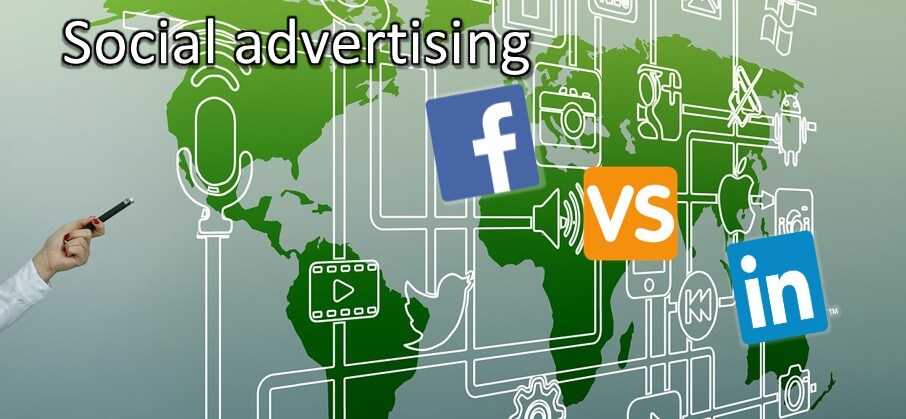 Which is Better: Advertising on Facebook or Linkedin?
Guest blog by Patricia van Bergeijk of B2B Lead Generation
The world of social advertising can look quite overwhelming. You have so many options and options and how much money should you spend? Another question that pops up is what can you expect from a social ad in terms of results. You should use it because you can also publish as much as you want, for free! And which channel is the best to use? LinkedIn in with 4.4 million users (and 0.5 million daily) or facebook with 10.8 million users (7.6 million daily) in the Netherlands. If you work in a B2B environment you would think LinkedIn is the smartest, but LinkedIn's image is that it is expensive. But is that really so?
As a business owner or marketer, you want to get as much attention as possible to your potential customer. If you have a Facebook business page, you've probably seen a promote post with a post you've put on your business page. You will also see a similar feature on LinkedIn if you have an advertiser account. These are the paid content promotion opportunities that every network has. But how can you as a company take advantage of these options? I have collected information and will try to answer this question.
The act of advertising on Facebook and LinkedIn is simple. You just need to know 3 things:
What do you want to promote, the ad
Who do you want to reach, your target group
How much do you want to invest, budget
Before we begin, here are a few things to keep in mind:
There are many types of ad campaigns you can run on social media. For this comparison I only focus on Facebook and LinkedIn but there are many more possibilities for B2B lead generation.
The answer as to which channel is "best" will likely vary from company to company. There are many variables such as image, message, experience and target group. The purpose of this article is to inform you so that you can make a better decision. But as with most things in marketing, you have to test to really know for sure what works for you.
This article is based on my own experiences with companies running similar campaigns on both Facebook and LinkedIn.
Target audience
By this I mean, how effectively can you find your ideal customer.
There is the feeling that, for example, you cannot target entrepreneurs well on Facebook and that it is better to use LinkedIn for this. But the truth is that you can reach audiences very effectively on both channels.
Similarities Facebook and LinkedIn:
On Facebook and LinkedIn you can retarget people from your email database;
People who visit your website;
Target people who have never heard of you with data such as job title, industry, age and location
One of the biggest advantages of Facebook is that you can not only target people by demographic information, but you can also target their interests.
Interest targeting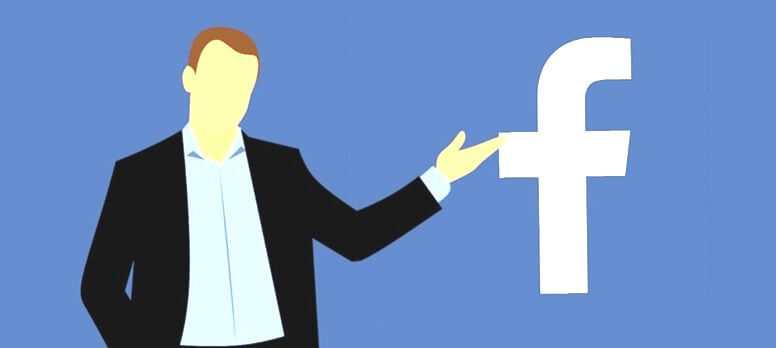 Facebook has a lot of data about what people do and like. This means that if you're looking for business owners who are also interested in self-development and online influencers like Gary Vaynerchuk, you can do so on Facebook (and not LinkedIn). Or if you want to target business owners who are interested in sports, Facebook will do just fine.
Facebook also has the added benefit of owning Instagram, which is growing very fast.
As more people use Facebook (and more often), you're more likely to find and target the people you're looking for.
Finally, Facebook has a great targeting option called "lookalike audiences". This means you can upload an email database of your existing customers or retarget your existing leads or people using your content and find more similar people.
LinkedIn has an "audience expansion" feature, but its capabilities are more limited than in Facebook
Company size targeting
One of the biggest advantages LinkedIn has is with the data they store about companies and business owners in the B2B environment. In my experience, when you focus on B2B and higher-level functions (management and C-level) or specifically on large companies, LinkedIn has a lot more data at its disposal.
One of the reasons for this is that people who sign up for a LinkedIn account tell LinkedIn exactly who they are (their job title, who they work for, how big the company is, etc.).
LinkedIn then gives you the option to enter that information into its advertising platform to target exactly the people you want to reach.
Another advantage LinkedIn has is that it has data such as "company size". This is a very powerful targeting feature for the companies I've worked with on LinkedIn.
Target laser focus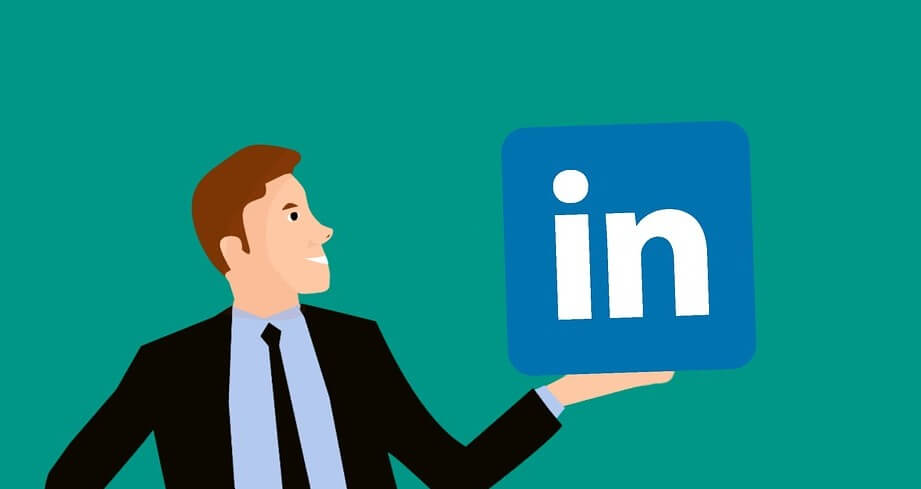 For example, if you target people on Facebook with the job title "CEO", you get all kinds of companies of different sizes. That's fine if you work with all kinds of different companies. But what if you only want to work with companies with 10 or more employees? There are a number of things you can do to reduce the chances of working with smaller businesses on Facebook, but LinkedIn allows you to enter exactly the exact size of a business you want to target.
Audience targeting summary
Both social advertising channels have very powerful targeting options. While Facebook has less B2B data available compared to LinkedIn, it makes up for it with its impressive interest-based targeting options and the fact that it's the largest social media channel.
And while LinkedIn has fewer users than Facebook and can't target you by interests, it makes up for it with a wide range of targeting options when targeting by company name, job title, company size, and so on.
Intelligence
What I mean by this: how smart is the social media channel to help you reach the right people with your ads.
What some people say: Facebook is much smarter than LinkedIn because it will optimize your ad campaign itself to get better results.
The truth: Yep, this is true. Once you've pointed Facebook in the right direction (and assuming your audience and posts are right), Facebook looks for trends in the data of those who see your ad and convert into leads.
If they notice a certain group of people who convert the most within your target audience, they will start showing your ads to more of those people. This happens automatically without you having to worry about it.
Facebook has invested heavily in creating an advertising platform that delivers results. They want you to get results because you will continue to pay and use for longer.
LinkedIn is still lagging behind when it comes to algorithm intelligence on their advertising platform. Of course, you can split the test (the same way you do on Facebook), which does help. But it doesn't automatically optimize your campaign to help you get better results with minimal effort.
LinkedIn still has a lot to catch up on here. But this will definitely change in 2019.
Cost
By this I mean the cost per lead.
The image is that advertising on LinkedIn is more expensive than on facebook.
The truth: Yep, this is correct. In general, the cost of advertising on LinkedIn is more expensive than on Facebook. However, don't let this deter you from advertising with LinkedIn. More expensive leads are not always a bad thing, if the quality and ROI of those leads are higher.
Advertising on Facebook is getting more expensive
In general, costs on Facebook are now lower compared to LinkedIn. But the cost of advertising on Facebook has steadily risen.
Why?
More and more businesses are flocking to Facebook ads.
The more people use the Facebook advertising platform, the more expensive it is for everyone to advertise there. So yes, right now it's cheaper to advertise on Facebook (in most cases). But it will be interesting to see what happens in the coming years.
High-quality leads on LinkedIn
LinkedIn leads usually cost more than Facebook, but if you're generating high-quality leads with a high ROI, it might be worth paying a little more. That's not to say that Facebook leads are low-quality. I'm just saying don't let the higher cost per lead put you off.
Because of the number of variables on cost per lead, I recommend testing both channels to see what works best for you (in terms of cost per lead, quality, and ROI).
Conclusion

Which is better, advertising on LinkedIn or Facebook?
To be fair, they are both strong in their own way. But if I had to pick one channel, I believe Facebook has more advantages over LinkedIn right now, because of its smart algorithm, lower cost per lead, and smart targeting options.
Ultimately, the answer to "which channel is best" for your business will largely depend on who you're targeting and where they are most located.
So this is my final advice:
If potential customers use both LinkedIn and Facebook, run a campaign to compare the results. Don't just look at the cost per lead. Also look at the quality of those leads and the ROI.
Guest blog by Patricia van Bergeijk of B2B Lead Generation