What can Facebook do for your business?
"So should I start with Facebook?" I get that question pretty quickly when I tell something about Facebook marketing. Often followed with a: "And how do I get more likes?" These questions often have the starting point that as a company you have to keep up with the new trends, otherwise do you miss the boat. In this blog I help you determine the added value of Facebook for your company.

What is Facebook?
Facebook is an online social network. You create your own profile and connect with friends and family. You see messages from each other in the timeline. As a marketing tool, it offers companies the opportunity to address customers based on their personal interests.
The customer journey across different channels

The contact between your customer and your company consists of different contact moments across different channels: the customer journey. For example, when you book your holiday, you first get inspired by a magazine, get tips from friends, do a Google search, compare different websites and make a booking online. It will be confirmed by email or post. You may receive additional information about the weather, traffic and additional activities in advance. You will also be informed and inspired during your holiday to have an optimal holiday. Afterwards you will receive an invitation to make a review, and a regular news to stay informed.
The customer journey differs per product (chewing gum or a holiday), per target group (young people, the elderly) and per interest (lifestyle or a try).
Facebook in the customer journey
So what can Facebook do for you now? That depends on the customer journey that your customers make. How do customers come to you now? Which channels do your customers use? And what do you see competitors doing?
Facebook as a resource is quite easy to use. But to really apply Facebook smartly, you have to look at the big picture. You do this not only from your own company (which channels suit my company), but also from your customers. Are none of your customers on Facebook? But do your potential customers? Do they use Facebook during their customer journey to your product or service?
Yes, those are quite a few questions, I know. Not everyone has an answer to that, and although the application of Facebook can differ per company per entrepreneur, I do have the following four general Facebook facts for you:
Four Facebook Facts
9.2 million Dutch people are on Facebook. So there is a good chance that many of your customers are also on it. We are spending more and more time there as consumers. So if you want to be where your customers are, you should consider Facebook.
Facebook influences. Do you see a lot of holiday photos of your friends from Florence? Maybe go there. Or not. It works like this: your friends and the pages you like are an online reflection of your social contacts and interests. It's your digital life. Facebook tries to keep you on Facebook as long as possible, so to show you as many fun, interesting and inspiring messages as possible. All those Facebook messages influence you as a consumer.
Facebook is fun. Let's face it: you don't go on Facebook to get smeared. You go to Facebook for entertainment and socializing. If you want to do something on Facebook as a company, then it must be accessible, easily consumable (like!), entertaining or confirming identity. (lifestyle).
Facebook is free…. But it does take time. Don't have time? Then you can either hire someone (expensive and time-consuming), or you can do it on the side (no focus, so poor quality), or you free up time (costs effort and time). It's simple. Of the following three wishes, you can always fulfill only two: fast, cheap and good. Doing it right will cost you either time or money.
How does Facebook work?
Facebook is a business. It offers a free service for which you as a consumer pay with your privacy data on which you see personal advertisements. That is a ratio between cost and quality. If Facebook does nasty things with your personal data, more and more people leave Facebook. Facebook doesn't want that, so that's why they always try to stay within the lines. The more time you spend on Facebook, the more ads you see, the more money Facebook makes.
Facebook wants to keep you on Facebook for as long as possible. To do this, all messages and interaction must be as relevant as possible. Facebook can show you as a user 1300 messages every day: you have so many friends and you like so many Facebook pages. Just think about it: it's only growing. When are you ever going to delete friends or unlike pages? Facebook already does that for you. He chooses an average of 300 messages to show you in a day. That is 1000 messages that Facebook does not find interesting for you. Because you never liked posts from that person, or never respond to posts from that page. This is called the Facebook Edgerank: the logarithm with which Facebook determines what is shown on your Facebook timeline.
Facebook for Business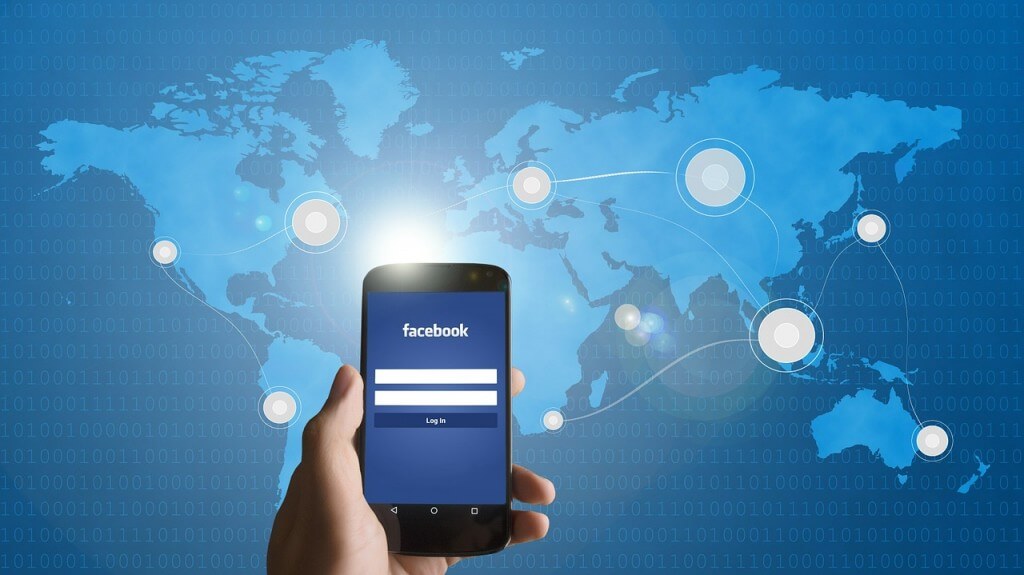 If you maintain a Facebook page, your Facebook message will be shown to something like 16 percent of your fans. So a page with 100 likes reaches 16 fans. that's you organic reach. That was once 100 percent and unfortunately that is decreasing every year. A like is worth less and less. A page with a lot of likes (100k) has a lower organic reach.
When there is interaction on your Facebook post, your reach grows. That extra reach is called viral reach. Interaction in the form of likes, clicks, comments and sharing all works. With viral reach, your message will also reach friends of your fans. So the ultimate reach can grow beyond your fan base.
Advertise on Facebook ensures paid reach. This is how Facebook makes its money. Facebook offers really bizarre possibilities to target your ads to your target group.
Facebook marketing
With marketing you want as much effect as possible at the lowest possible cost and effort. On Facebook, that translates to ensuring a lot of interaction, so that you get a lot of viral reach, and you don't have to bet on Facebook ads.
But reach does not equate to revenue. It's about what Facebook does in the customer journey of your customers. Another name for the customer journey is the buying process. This consists of: awareness, interest, purchase and service. Facebook can add value at any point in the buying process, for example:
Addressing new people (awareness)
Connecting with your target audience (interest).
Stimulate store visits through promotions (purchase)
Answer customer questions and help make better use of the products (service)
Now I mainly look at Facebook as a promotional tool. But Facebook can also be part of your product or service.
Facebook as a product
For an NS, Facebook has become an important communication channel: stranded travelers expect up-to-date information. The AH inspires on Facebook with new recipes. And a Libelle gives fun facts and tips… just like they do in their paid magazine. In this way, Facebook has become part of the total product. Facebook is thus used to make life easier and more pleasant for customers.
A step back: Today's consumer is more digital: consumption and products are also becoming more digital. Do your customers pay for information, such as at a travel agency, for example? Then your customers are increasingly looking for that online. If they can't find it with you, then elsewhere online, and often for free. Distinguishing yourself as a company therefore happens less and less at the physical product level and more at the (online) service level. And Facebook is increasingly part of that.
Why Facebook?
That is a question that you have to answer for your own company. There are plenty of reasons to get started on Facebook, but whether it actually works depends on how you go about it. The most important question is above all: does my customer expect me on Facebook? What do I make his or her life better with?
Image source: The Art of Facebook, by mkhmarketing.wordpress.com
Need personal Facebook advice? Book a Facebook marketing session
45 minute 1-on-1 phone call where we can discuss everything about facebook marketing: page issues, growing likes, creating interaction and content creation, creation/collection and scheduling. After this session, you can better use Facebook as a business asset.

Do you want to continue working with your Facebook page and Facebook marketing? Click below to sign up for the monthly Bloeise newsletter and receive the practical Facebook for companies checklist.