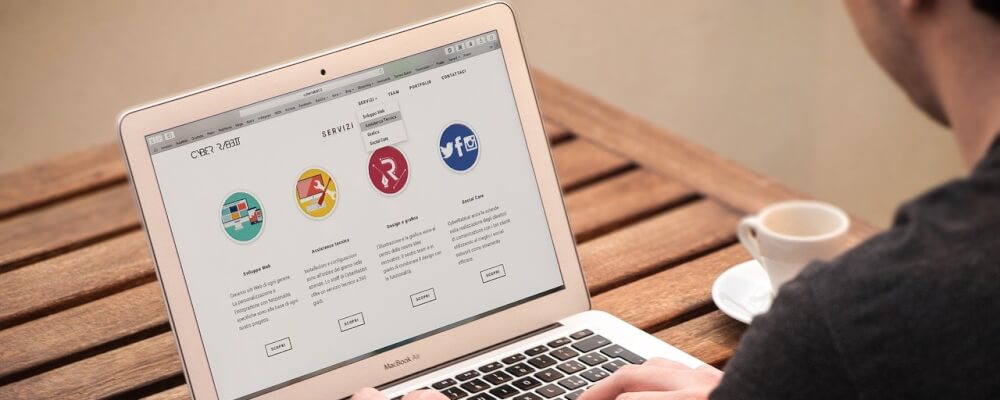 What should you look out for when creating a website?
Being visible and findable online is nowadays one of the most important conditions for a successful company and that starts with building a good website. There are plenty of options for building websites or having them built, whereby making your website yourself is of course always cheaper than hiring a professional. Many starters therefore choose to start with a homemade site via a tool such as WordPress. However, they often find out over time that, even with the help of WordPress, creating a good website is not an easy job. There are a lot of things you should pay attention to.
Preparation: target, target group and competition

Good preparation is half the job. Before you do anything else, ask yourself what purposes your site should serve. What should visitors be able to do on your site? Do you want them to be able to buy or order something? Download information? Subscribe to a newsletter? Discuss with each other? The more goals, the more functionalities you will have to put into your website.
Also define your target audience well. Who will visit your website? If your target group consists of entrepreneurs, it requires different content and a different look & feel than if your site is intended for, for example, gamers or millennials.
And if you know what your website will offer and to whom: check who your competitors are and what their websites look like. This way you will get a lot of good ideas in no time, or you will see things that you want to avoid.
Look ahead: time and money
Your business has just started and this may be your first website. Starting small is nice, but realize that maintaining a website and letting it grow with your company ultimately takes a lot of time. So try to look ahead. Where do you think your company will be in three years? Do you still want to be busy with the maintenance of your website every day? Is your relationship with the website builder one-time or continuous?
It is good to realize that although making a website yourself initially saves money, it also costs a lot of money in the long run because you personally have to put a lot of hours into it. Those are hours that you cannot invoice to customers. More and more starters therefore conclude from the outset that they would rather have a website made by a professional. There are many different flavors in that segment.
from scratch or through utilities

It is not the case that you have to choose between doing everything yourself via, for example, WordPress or completely outsourcing everything to a professional. You can also have your website made by a professional, but via WordPress. This keeps the costs a bit lower, but you assure yourself of a well-functioning, findable site that is professionally maintained.
Which maintenance is more important than you think. After all, you want to rank high in Google, no dead links, a safe site (especially if customers can enter their details somewhere) and a high conversion on the goals that your site serves. Numerous tools are available for this, including in WordPress, but continuously updating and deploying them takes a lot of time and expertise. A professional can take this work off your hands.
Cheap is expensive
Think about everything: a cheap site that does not deliver what you want may have cost little money, but it is also of no use to you. Do your business a favor and give yourself a tight, professional website that really helps you by bringing in new customers, sales or leads. Even if it costs a little money at first. You will thank yourself later.