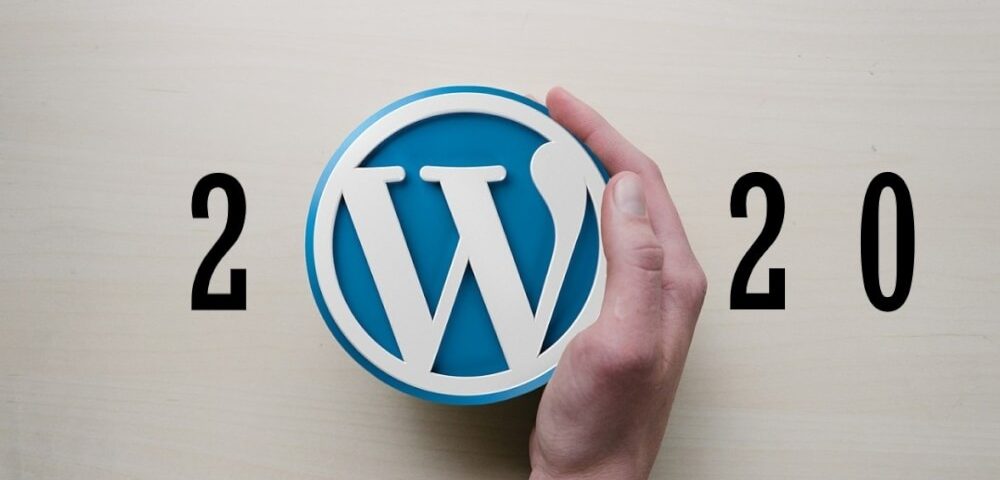 What's in store for WordPress in 2020?
In 2020, WordPress will continue to be the most popular website building tool among all kinds of audiences. However, that does not mean that the service is standing still. On the contrary: 2020 will be a year full of innovations and developments for WordPress. We take you into the most important trends.
1. Integration with chatbots
Since WordPress supports integration with chatbots, there has been a steady growth in the number of WordPress-built sites that help visitors get started via live chat. This growth will continue in 2020 and we will see chatbots added on all kinds of sites. A nice development that is in the interest of both the owner of the site and its visitor.
2. AI
According to many, the biggest trend of the moment: AI applications. The impact of AI is also great on WordPress, of course, and we will see a lot of AI features in WordPress sites in the coming years. Through AI applications, websites become more relevant and user-friendly; It is therefore more than logical that developments in this area are closely followed by WordPress.
3. Multi-Purpose Themes
More and more users are opting for a so-called multi purpose theme in WordPress, for the simple reason that with such a theme you can easily maintain multiple websites with one dataset. This saves large companies a lot of work in the field of content management. In 2020 we are going to see an explosion in the number of users of this type of theme, and therefore also an explosion in the number of multi-purpose themes.
4. Voice search optimization

The number of searches via voice (think of Alexa or Google voice assistant) is growing steadily and WordPress goes along with it. Now that the share of voice searches in the total number of searches is becoming significant, good voice support is crucial to remain relevant and therefore SEO-proof. This makes this a typical trend that is extremely relevant for both freelancers and large business users of WordPress.
5. Gutenberg Editor: drag and drop
The time when you had to be able to code to build a website is over, but the drastically simplified website builder of WordPress is also far from being a piece of cake for some users. That's no shame, because if you don't find IT interesting and are just busy with your actual profession, you have other things to do than figure out how to build a website. The answer is the so-called Gutenberg editor, the new drag and drop editor in WordPress, which allows you to build websites using the principle of what you see is what you get. In short: all your content is placed in blocks and you can mess around in those blocks. Move a text box, change buttons and adjust illustrations; you do it all in your homepage itself. Encoding is done automatically in the background.
'Gutenberg works well for SEO'
"To score higher in Google, Gutenberg works very well with the YOAST plugin. With Gutenberg you can indicate in your blog whether something is an FAQ or a How To: a step-by-step plan in which you explain how to do something. Also make sure that you have properly set up the YOAST plugin for your desired SEO keyword, then you will quickly rank in Google with this." – Thomas Lapperre, Bloeise
6. More Ecommerce-

WordPress was once mainly suitable for your blog or to display your portfolio, but in 2020 it will be used more and more to build e-commerce websites. So run direct sales from your WordPress website. For that there is WooCommerce, with which you can easily convert your existing WordPress site into an e-commerce platform. Turning your hobby into your job has never been so easy, you could almost say.
7. More big companies
All of the above trends have one very nice consequence for WordPress itself: more and more large, influential customers are coming to it. Now that WordPress supports live chat, has AI applications, offers more multi-purpose themes and can support a good sales platform, it is interesting for more and more large enterprises to use WordPress as the basis for their own website. A compliment for WordPress, but also great news for smaller users: the more large customers, the faster the developments on the platform will follow each other. And of course everyone benefits from that.
Just curious about alternatives to WordPress in 2020? Read more here.