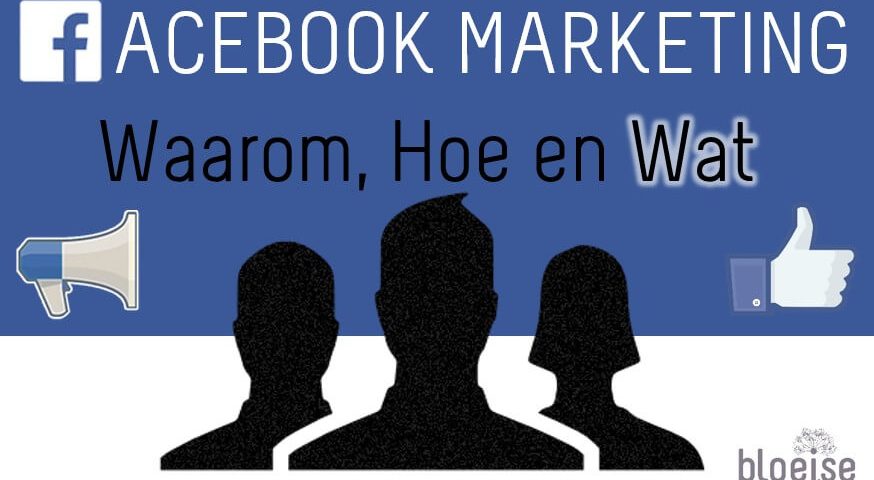 What do you use for Facebook marketing? 22 useful tips
What do you use for Facebook marketing?
"Do you want to make something fun out of it?" and the manager is gone. So it shouldn't be like this: you don't post content on Facebook ad hoc because it 'should', but consciously because it benefits your company. Only when that is clear can you answer the question what to fill in. After Facebook Marketing Why and How, now follows Facebook marketing What. These 22 useful points give you inspiration and creative tools to collect, create and post content for Facebook marketing.

BONUS:

Download

the practical one Facebook page Checklist Checklist with which you Facebook marketing immediately improves
Page Links Facebook Marketing: How?
This article is split into 3 pages: Why, How and what. Use the page links below for quick navigation.
Emotion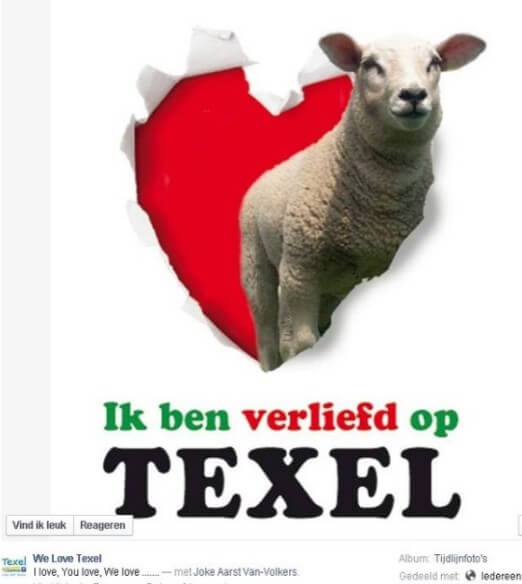 Facebook posts that generate positive emotions lead to more interaction. Negative emotions (anger, frustration, not sadness) also work to a slightly lesser extent, but it doesn't suit most companies. What works well is: sweet, wonder (cool!), pride and strong preference or love.

Values
Values are an extension of emotions: what is important to you? Facebook posts that appeal to consumers about their value do well, especially if the company has embraced those values as core values. Also think about quizzes like 'Which Game of Thrones character are you?' and 'What is your real age?' They say something about you as a Facebook user, and you show that to your Facebook friends by sharing or posting it.
joint experience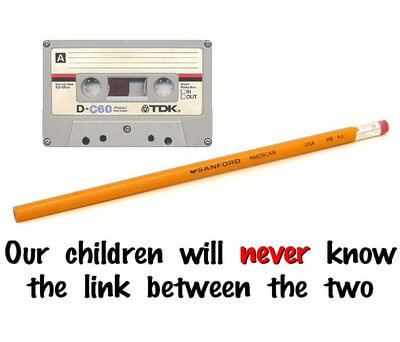 Music from the 80s. The moon landing. When the Netherlands was world champion. Especially when you focus on a specific age group, you can respond well to that shared experience. Again: keep it positive (even though everyone remembers what he or she did, for example September 11, 2001). In fact, you play on the emotion of nostalgia.

Be true to yourself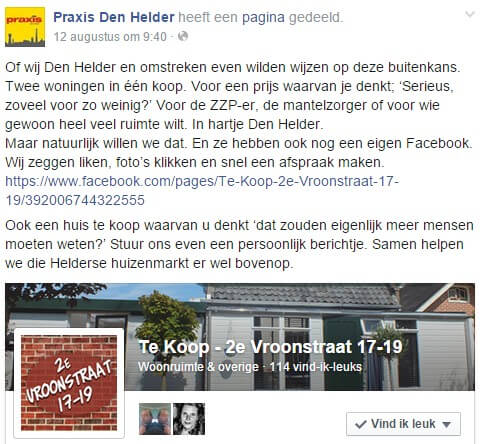 If you are an expert in floors, you also come out as an expert in floors. This means that you do not opt for, for example, videos with cats, no matter how nice they are and how many likes you can get. If you are a pet store, then that fits just fine. Don't pretend to be anything other than what suits your company. What can you expect from a construction company on Facebook? Or a baker? There is often a case of company blindness: entrepreneurs and employees do not always see what is actually interesting about their work. At a construction company, this can be the choice and development of materials, comments on construction errors in the news, tips for home jobs. At a hairdresser, that can be new cutting techniques, practical tips for haircuts at home and commentary on the hair of famous people.

Be who you are you say you are
Be who you say you are: Match your other marketing resources, including every phone or face-to-face conversation you have. As a hairdresser, do you often tell jokes to your customers? Then it also fits perfectly on your Facebook page. Are you the construction company where only Douwe Egberts coffee is drunk? Do something with it!

Added value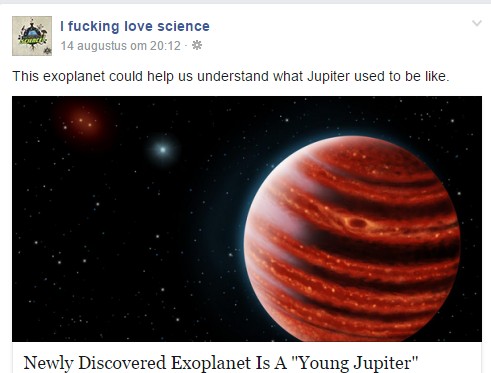 Offers real information, user tips, explanations, how-tos and tutorials, insights into market developments… in short: give your fans a reason to be a fan. Don't see Facebook as a broadcasting channel, but as a way for your customers to make better use of your products or services. Facebook pages like ScienceAlert and IFLS (I fucking love science) respond well to the interests and curiosity of their fans with interesting articles.

instant gratification
27 percent (!) of American road users admit to using Facebook while driving. People are curiosity. People like to read news and like to see a promise fulfilled. You can respond well to this with Facebook posts, but be careful that you do not – do not repeat – click baiting. Instant gratification is the principle on which Facebook attracts people: you want to know what those red notifications in the blue bar mean. The Android app therefore already shows on your desktop how many notifications you have. Instant gratification provides a small dopamine shot and is therefore highly addictive.
Roeland Dietvorst about the background of the addictive effect of social media: 
Be personal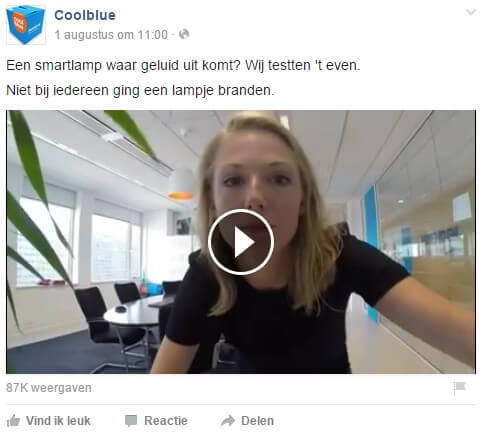 Who actually maintains this Facebook page? Who provides those nice tips? Why do you do what you do? Show your face in the form of photos of your colleagues, behind the scenes, funny incidents, what you like yourself, your opinion and your considerations. Think of a CEO of a large company explaining a decision, an explanation from McDonald's about how they make their commercials, a photo of a colleague who has done something stupid and puts on the robe in a funny way. The keyword is passion.

Respond to current events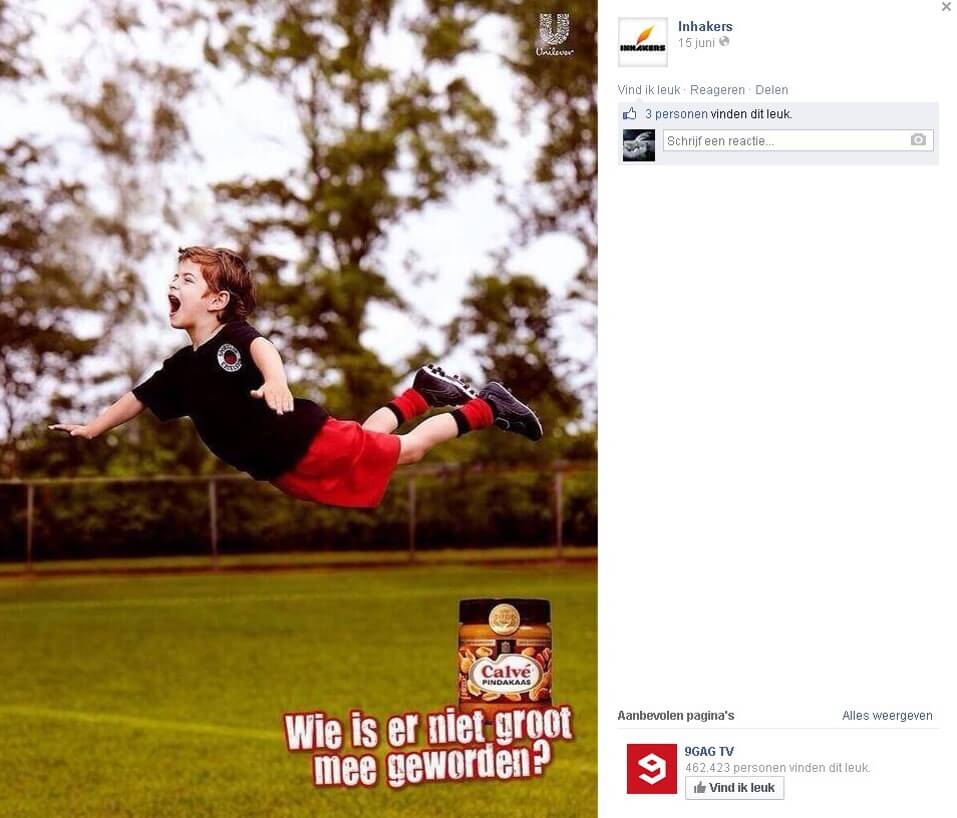 OK, not everyone has a full desk ready to respond to events during the Superbowl (the American example) or a World Cup or European Championship (such as Calvé). But. You know when it is Valentine's Day, Easter, summer, Prinsjesdag, Eurovision Song Contest, Sinterklaas and Christmas. You know it's going to rain, snow and get hot someday. You know that either the Netherlands wins, or the opponents, or it is a draw. With enough preparation, you too can – Boom! Pop! whiz! – go viral. Have someone else take a look at it before you send something semi-funny out into the wide world. There are many examples of companies that have completely screwed up their PR when just forwarding it to a colleague would have been enough.

timing

When everyone is on Facebook, everyone is also posting and commenting and sharing other posts. It's busy then. If you, as a Facebook page, are also going to post messages at those times, then you are competing with everything and everyone. What's smart? You sit half an hour to 1.5 hours before it with your Facebook message. There is less competition, your message is displayed faster and if it evokes interaction, you build up your viral reach before rush hour. A Facebook message can last for hours, days and weeks, but keep in mind that on average a Facebook message only appears in the Timeline for two hours. Check the Facebook presence of your Facebook fans via Statistics on your Facebook page and then Messages.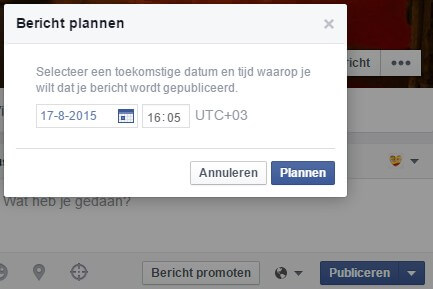 And of course you can easily schedule a Facebook post. (click the down arrow next to To publish, and click Plan) Handy for after office hours and on weekends (when most people are on Facebook).

Take target groups into account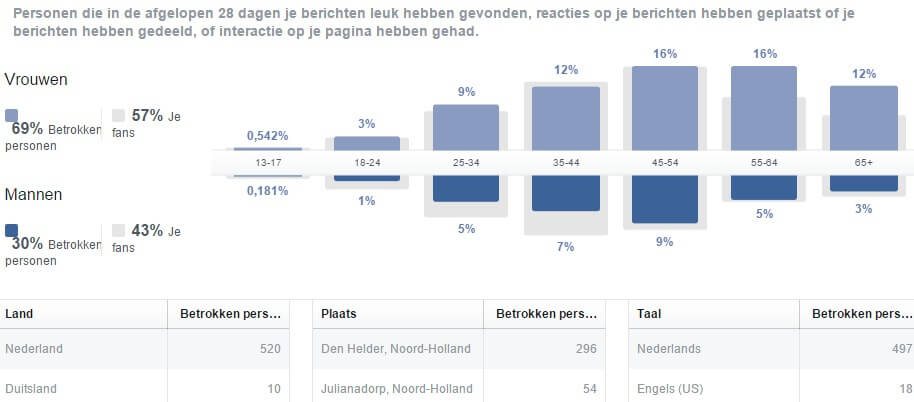 The people who use Facebook in the morning before and after work, most likely do this on their mobile while on public transport. A certain group of office workers can Facebook all day, another group only during lunch and another group never. Stay-at-home moms and stay-at-home dads will be on Facebook when the kids are at school. And there are also Facebook users who only check at night, for example night workers. What can you do with this? Well, you can schedule your posts to those different groups. You can repeat your messages so that you reach multiple target groups. Through Statistics on your Facebook page and then People you gain insight into your fans, the people you reach and the people who are involved.

Take into account the energy during the day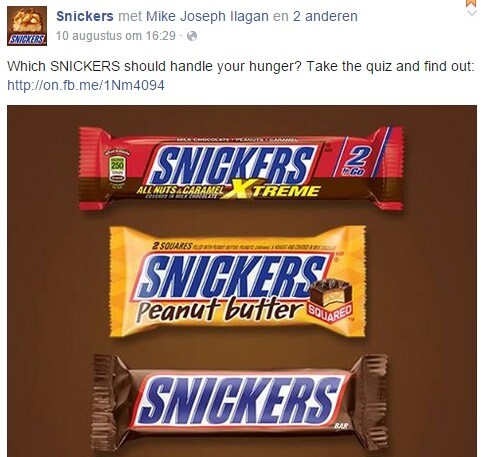 In the morning after breakfast we go to work refreshed: Facebook is simply a waste of time and interesting posts are very good at that. During lunch there is more time for consumption (pun intended). After lunch you can have a lunchtime dip: the blood is in the stomach and not in your head. So don't think too much. At 4 p.m. many people get a bit faint (Time for a Cupasoup!). In the evening we are tired and we don't record anything anymore… but we do react to emotion. In short: when we are hungry we react emotionally, that also applies just after eating, and when we are satisfied we can think.

Social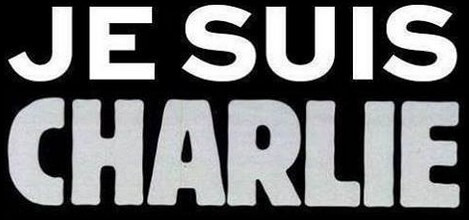 Facebook is a social network. We are social animals. This means that we find it important how our actions radiate to others, what others think of us and that we go along with the masses. People show a different face on Facebook: cozy terrace, selfie photo, made a delicious dish, beautiful holiday destination, right? So look with your Facebook messages to see how you can support people in this. For example, a photo that states: 'I like this. Do you think that as well?' This works especially with the emotion of pride, but also with nostalgia. Can you give your fans that content to share that they find hip, timely, interesting or smart? How can they improve their social status? Think, for example, of product previews for fashion products.

Pictures
Previously, posting an image got more organic reach than a link. Facebook has changed that, with the idea that as a Facebook user you know what you are clicking on. A photo + link also has the disadvantage that when you click on the photo as a fan, and you don't go to the site, but to the larger version of the photo. When you post a link, Facebook grabs usually the photo of the page and you can scroll the photos or upload a new thumbnail. With images, keep in mind that it is also readable on mobile.

Interaction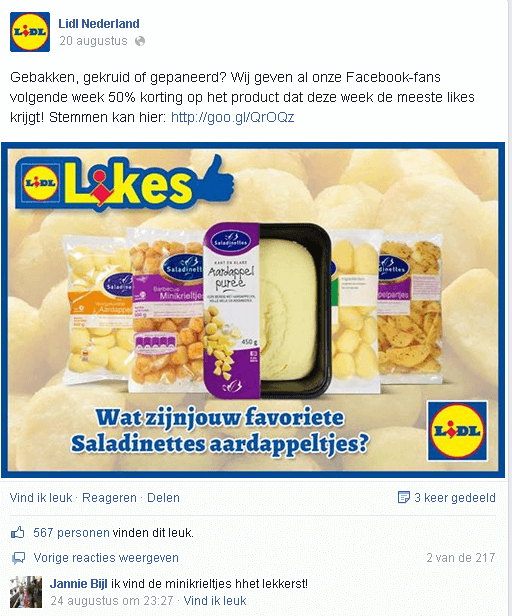 Ask a Question. Present something. Involve your fans in your business. The more open you are, the more interaction you can create. Keep the added value for the fans as a starting point: give them power by reacting.

Humour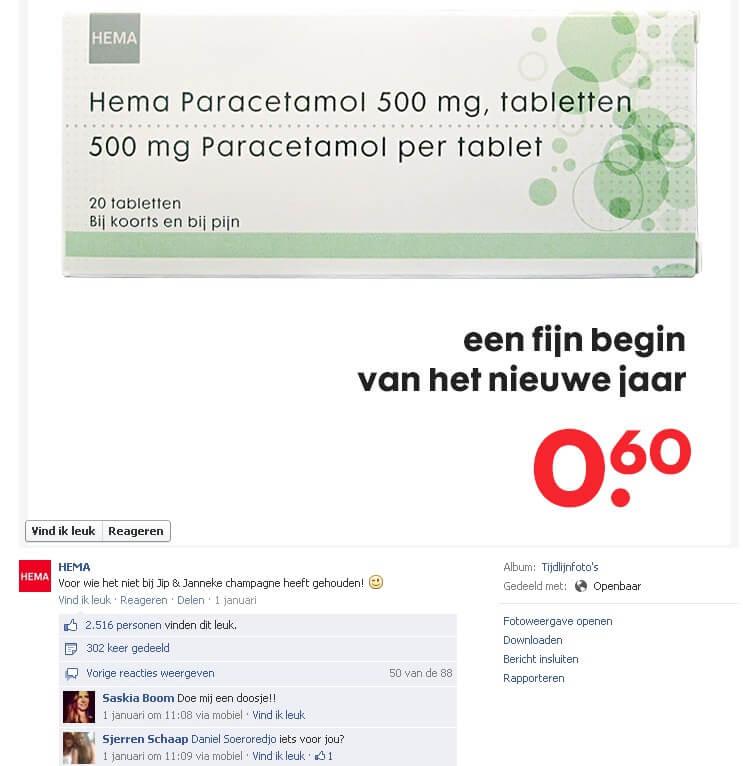 There are different types of humor: determine which humor suits you as a company. In general, humor a la Hans Teeuwen is more outwardly directed than humor by Herman Finkers, for example. Humor is entertaining, but it must also fit your company and your strategy.
Video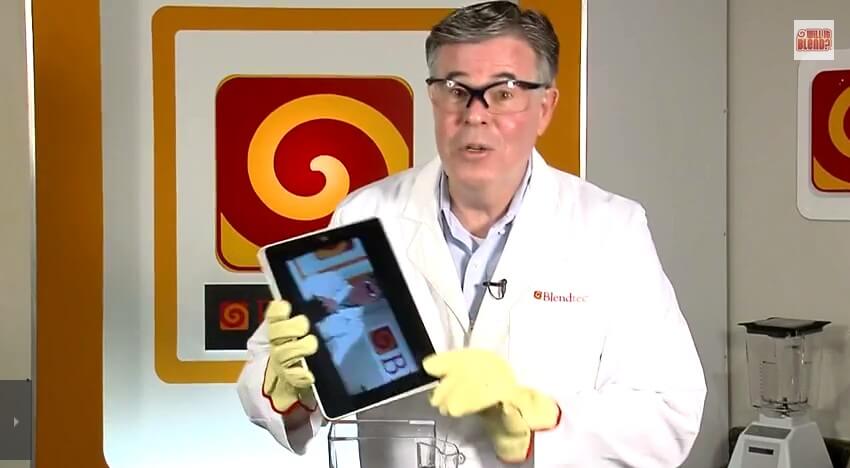 Will it Blend? Blendtec show how good their blenders are by blending everything: including this iPad. 
Already covered in detail in the How section: use video whenever possible. Video gets more organic reach from Facebook. Don't make video just to have video, use it for a strategic purpose. So to explain how your product can also be used for higher customer satisfaction, or to address questions from your fans, or to show with humor how your product works. Video should be part of your customer journey.

Trending Topics

Trending is new on Facebook: it shows what is currently popular on Facebook. Trend is not everywhere yet: in some countries Trending Topics is shown in English. Posts on trending topics are sent by Facebook rewards with more organic reach.
Themes content calendar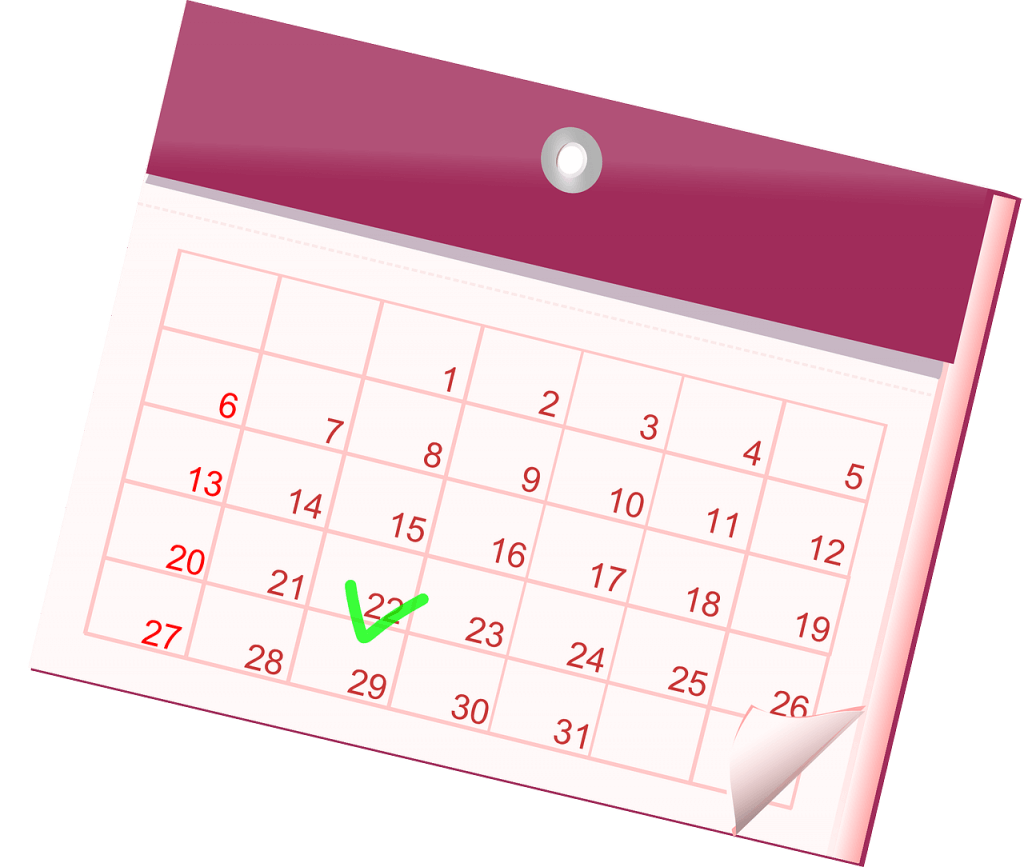 There are two types of content: ad hoc and thematic. Ad hoc is when a stork lands on a car roof in the parking lot and you take a picture of it. Thematic is when you strategically use Facebook to support your fans in their customer journey, to support your marketing campaigns and for content that fits your business goals. A content calendar translates strategy into practice. If you do not plan this in advance, it will be very difficult to give a good interpretation, especially for smaller companies.

Quality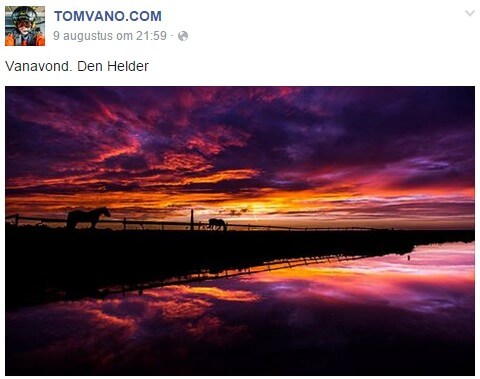 Create really fun content that perfectly matches your target audience and your goals. Go for quality. Then you might still make the occasional miss with little reach, but the trend for your fans is clear: it's worth following your page. Watch how you make it exceptional! Ask yourself: would you like it as a fan yourself? This example above is from Tom van Oossanen, photographer in Den Helder.

Make it viral

Make sure you send your colleagues an email or message (WhatsApp group!) when you have posted great content on Facebook. Their like, comment and share triggers Facebook Edgerank and generates more viral reach.

Giveaway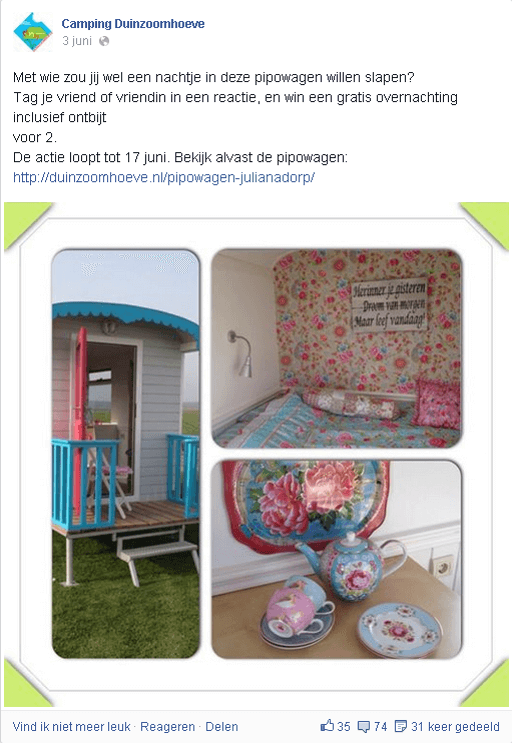 Don't give away a big prize: that will only make one person happy. Give away ten little things: that makes ten people happy! Don't give away an iPad (unless you sell iPads) but only your own product or service. After all, that's what matters to you. Don't ask your fans to like and share, because Facebook doesn't allow that. Have them respond to your Facebook post. That is allowed by Facebook, let your message go viral and fans still share and like your message. What works really well: have your fans tag or name someone to let that person join, for example for an overnight stay for two. That person hears about your Facebook page in a very positive way: a friend mentioned them to win a product or service that suits them well.
Read more about Facebook campaigns: what is allowed and what is not allowed?
DOWNLOAD Facebook for Business Checklist
Everything to quickly and effectively put your Facebook page live