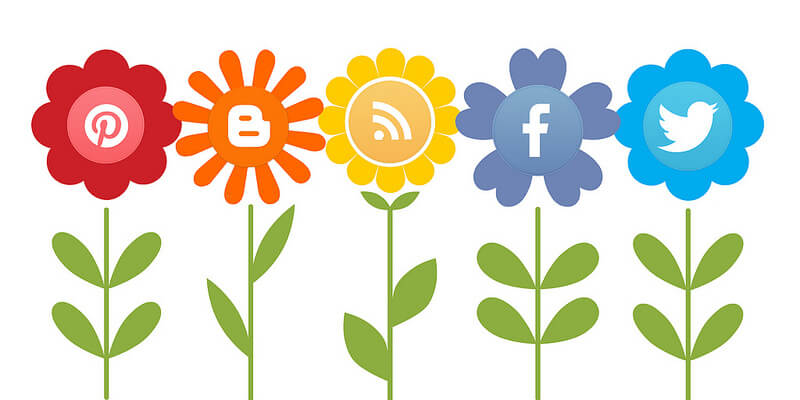 What content do you use per social media channel? The 5 largest channels viewed
Guest blog by Thijs Maas van Causeffect.nl
The term 'COPE' is something that many companies use online. COPE stands for: Create Once, Publish Everywhere. In other words, create one post and share it via every social media channel your company uses. Let's end this right now! Every social media channel is unique and has a different objective. This means that unique content must also be developed for each social media channel. In this blog you can read which content you can apply per social media channel. 
facebook
Facebook is the ideal way to get your message across to your target audience in various ways. This can be done through text, images and videos. For example, consider applying 360°Live images or using Facebook Live. Facebook is also the ideal way to link your target group to your website, other social media channels and to create a larger customer base. For example, offer (free) e-books or interesting newsletters and webinars. One only has to fill in his/her name, email and perhaps age and the customer data flows in via Facebook Leads.
Read more about Facebook marketing here
Instagram
It is important when creating content via Instagram that the focus is placed on placing striking images and not so much on the text. But if you want to use the call to action, it is wise to add the text to the photo. In addition to striking visual material, you can also use the livestream function, just like on Facebook.
Read more about Instagram Marketing here
Snapchat
With Snapchat it is important that you impress your target group in a few seconds. The photo or video you post has disappeared after max. 10 seconds. Content can be provided with various filters and stickers and is the ideal way to, for example, give your followers a look at what happens behind the scenes.
Read more about Snapchat Marketing here
YouTube
The use of video is the future! According to Cisco, by 2019, 80 percent of the content will consist of video. If you use YouTube, it is important that you have enough video material to post. Creating a YouTube channel and then posting only one video makes little sense. Create videos that are interesting to the target audience. For example, if you work in the event industry, think of posting trailers of what to expect, a timelapse of the construction, aftermovies of the event, videos of artists, etc.
Read more about YouTube Marketing here
LinkedIn
LinkedIn is used for business purposes and is a great way to share important information with your connections. For example, if you write interesting blogs from your website, you can share them via your Linkedin page by simply posting the URL of this blog.
Read more about LinkedIn Marketing here
Still having trouble creating the ideal content that matches your social media channels? Then contact me!
Guest blog by Thijs Maas van Causeffect.nl
Need personal advice on content marketing? Book a content marketing session
Telephone 1-on-1 in which we can discuss everything about your content marketing: objectives, strategy, lead generation and content creation. After this session you understand how content marketing works and you can take immediate steps.

DOWNLOAD the practical B2B content plan & checklist
with this you can immediately start with B2B content marketing and sign up for our monthly newsletter.