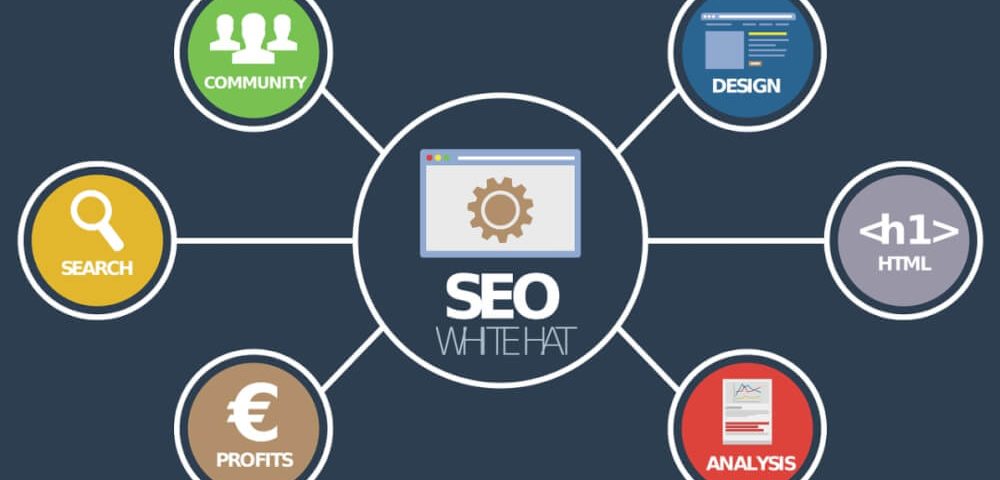 Guest blog by Web Exact
As an entrepreneur, you want to rank high in Google search results. This is easy to say but hard to do. If ranking in search results had been easy, many entrepreneurs would have become successful through Google. This is far from the reality.
Ranking in Google's search results is tricky, but it's definitely worth your time. When you rank high in Google's search results, you will get more visitors to your website which will result in more conversion, and who wouldn't want that. In this guest blog article I will explain what White Hat SEO is all about and why you should implement it within your website.
What's white Hat SEO
See White Hat SEO as a right way to optimize your website in SEO. When you follow the guidelines that Google has drawn up and start optimizing your website, then you are working on White Hat SEO.
You might then wonder why the term isn't too well known. This is because the term is not often discussed by SEOs as it is self-explanatory. White Hat SEO can be seen as 'Good Sport'. The opposite of 'Good Sport' is 'Bad Sport'. These are all methods that go against the guidelines of Google.
Which methods of SEO are then White Hat?
Get backlinks organically
Make content more relevant by delving more into the topic
Using strong meta title and meta description
High-quality photos optimized through alt tags and title tags
Get backlinks organically
Let's talk a little bit about how to do this. Google finds it important that your website has authority before they will position your website high within the search results. What is important for you as an entrepreneur with a website is to register your website with high-quality start pages. Although home pages are less and less used, they remain an important factor in getting quality backlinks. You then want your website to appear on those home pages.
Because your website will be on the homepages, your authority will increase. In addition to signing up to homepages, you can also find the creative way by guest blogging. Guest blogging will not only help your website build authority, but also the website you will be writing the blog for. Writing content is important to keep up with the competition and this way you help the website where you will guest blog to rank higher in Google. So definitely start with guest blogging if you like writing texts, but content is also essential for your own website. According to Daniel Ungerer of SEOinsider.nl are the most important ranking factors of Google: you can't really see these two parts separately from each other.
Make content more relevant by delving more into the topic
Content remains an important factor in SEO. Google wants your content to respond to the needs of its visitors. With relevant content you will meet this standard which will ultimately lead to better positioning in Google. Only write content that is important for the reader to know. Avoid writing about irrelevant things that are not related to the topic to score better.
Using strong meta title and meta description
With a strong meta-title and meta-description you can go a long way in SEO. When we do a search, we see a list of websites that deal with the same topic. What you will click on depends on which website appeals to you personally. Most people get motivated to click on a website with a strong title. The title and description of the website page will therefore have to be attractive to be clicked on. Strengthen your meta description and meta title and benefit from a better CTR (Click Through Rate).
High-quality photos optimized through alt tags and title tags
Every website has some pictures. These photos must be of high quality, but these photos must also be optimized in SEO. How you can optimize these photos in SEO is by providing the photos with an alt tag and a title tag. Alt tags are a way for visually impaired and blind users of the internet to get an idea of the photo. Title tags are ways to publish your photo in Google Images. By optimizing your title tag in SEO and including your keyword in it, you have a good chance that your photo will be seen in Google Images.
Finally
If you have come this far within this article, I would like to thank you for your attention and perseverance :D.