Whitepaper marketing – The answer you really want to read
You search for information, find a great document and you quickly fill in your contact info so that you receive the PDF by email. For companies, a white paper is a way of demonstrating knowledge and addressing potential customers. White paper marketing works especially well with products with longer customer journeys, such as financial products, in the B2B market and more expensive consumer products such as cars and security systems.
What is a white paper?
A white paper is a downloadable file, almost always in PDF format, that addresses a problem. For example: what should you pay attention to when buying a car? Or how do you keep your customer data up to date? The white paper addresses the issue with a solution from the company; sometimes several options are compared. The value for the reader is in the objectivity of the white paper: do you get real information or is it a we-of-the-toilet-duck story? Marketing white paper belongs to B2B content marketing.
The or the white paper?
You write: It white paper. It is also "the white paper" Which you download" and "this one white paper". Because it is now a Dutch word, we do not write "white paper" but "white paper" together.
Why white paper marketing? 6 possible objectives
It takes a lot of work to write, format and market an informative white paper. So what can a white paper do for your company? The following objectives are possible for white papers:
Thought leadership (vision and leadership)
Show what knowledge and expertise you have in-house and thus claim the specialist role. Thought leadership is mainly about visibility and the assignment of specialists by the market. This results in good PR and branding.
lead generation
Potential customers are primarily looking for information. By helping them in their customer journey as early as possible, you create leads for the sales department and you work on binding faster. White papers are therefore also called lead generator mentioned.
Educating customers
Wn what is daily fare for you, can be a one-off and unique problem for your potential customers. A white paper gives them the information that will help them understand the problem and a possible solution. This can make a difference in the communication from the sales department, because customers can train themselves in this way.
Reach decision makers
Certain roles and individuals within a company can be difficult to reach, especially at large companies. When you know what information they are specifically looking for, you can reach the decision makers by making the right information available. They will then look for you. That approach is called inbound marketing, in contrast to outbound marketing, where you approach your target group yourself.
binding
Existing customers can also struggle with issues and your whitepaper can support you with valuable information. This strengthens the bond with your organization and can stimulate repeat purchases.
Internal communications
A white paper puts the story of a company or product on paper. That can help tremendously internally with communication in terms such as definitions, selling points and positioning. A white paper offers guidance, especially for complicated sales processes of six months or more with various products and customized solutions.
That makes whitepaper marketing especially a B2B marketing tool.
4 critical conditions for white paper marketing
If you really want to fulfill the stated objectives, then four critical conditions come into play:
Valuable: a white paper should provide real value. Otherwise it's just window dressing that potential customers can easily see through and which will yield little thought leadership. It should be well written and provide real insights.
Printable: In principle, you do not prepare a white paper in Word. It should be a document that you like to print, read and share with colleagues. So the format is very important.
Topical: You want to give your customers, stakeholders and employees the right picture of your company. A white paper is only relevant if it is kept up to date.
Attention: the white paper must then be brought to the attention of the right target group through the right channels. This can be your own channels (newsletter, website, social media) or paid media (advertising or specific websites such as Emerce White Papers).
Tasks you use to create white papers
Successfully setting up and deploying a white paper relies on the interaction of several people within and possibly outside the organization:
To write: The white paper is written by a writer. This requires input in the form of sales and marketing documents and interviews with specialists.
Design: The story is supported with images, charts and diagrams. Quotes are emphasized and the house style is applied in general by a designer.
Landing page: the whitepaper is offered through a landing page with possibly a lead form. Everything on the landing page supports the goal of downloading the whitepaper. The landing page is set up by an online marketer. (Read Creating Super Content Newsletter Conversions for a step-by-step plan on how to do that on Bloeise)
Promotion: Your potential customers need to hear about your white paper. An online marketer promotes via the website, search engine optimization, social media, newsletter, advertising and trade press.
Lead Qualification: after completing the lead form, the lead follow-up must be clear to everyone internally. Typically, the sales department takes on this task and not marketing. Qualifying is already taking place by means of a qualitative white paper aimed at a specific target group with a specific problem. These qualitative leads are generated by the marketing department and the sales department further qualifies these leads.
Keep up: There is a person or department responsible for maintaining the white paper, typically the marketing department as part of their lead generation job. There is a distinction between small facts and big changes in the story that require a writer.
Writing a white paper in 10 steps
Writing a white paper has a number of fixed points. By consistently applying this checklist, all white papers have the same structure:
Problem statement: identify the problem for your target group
Who do you write for? What information needs and what problems does your target group have? For a catering company, for example, this can be a backsliding set-up, for a service company, for example, this can be disappointing results from the service center. It can also be about a goal, such as how do you get more loyal customers?
An important distinction is the level of the reader:
Strategic level: Directors and CEOs are especially interested in implementing solutions that deliver competitive distinctiveness, enhancing financial performance or improving operational effectiveness. In short: business-oriented objectives to be able to make the right decisions.
Technical level: Engineers and IT people are interested in detailed comparisons of features and functionalities, considerations of different architectures, compatibility and integration possibilities, security, scalability and manageability. The main goal is the sensible use of technology.
User level: End users experience the most changes when implementing a new solution. They are interested in user-friendliness, learning curves, speed and flexibility of implementation, useful tips, improving efficiency and avoiding unnecessary actions. They want to work with ease and satisfaction.
Define the expertise and attention span
Professional jargon makes or breaks communication. Define the target audience's vocabulary: what words do they know? In addition, consider the attention span that the target group has for the subject. How current is the problem for the target group? How much do they already read about your topic? Also with B2B you have to take into account a limited amount of available attention.
Create a content plan
Now you can determine the length. On average, a white paper is between five to ten pages. With a content plan you determine how you collect data from the company and the writer gives an hour estimate and planning.
Possible sources for content are:
Policy documents: internal documents written for the sales, marketing or management departments. Here the writer finds insights, arguments and the history of the subject.
To investigate: with research the writer substantiates his claims and the white paper becomes more objective. Internally, customer surveys are an interesting source; externally the studies that establish a certain connection or provide hard figures.
interviews: a specialist knows everything, but often does not know how to put it into words. With an interview a writer can go in depth.
Finds: the subject of your white paper will have already been described, especially in large markets. Google a number of word combinations and be sure to check out English-language websites for interesting blogs, articles and white papers. Never copy the information one-on-one, but use the arguments, sources and possibly the storyline. A number of websites are also leading in your industry, take advantage of that.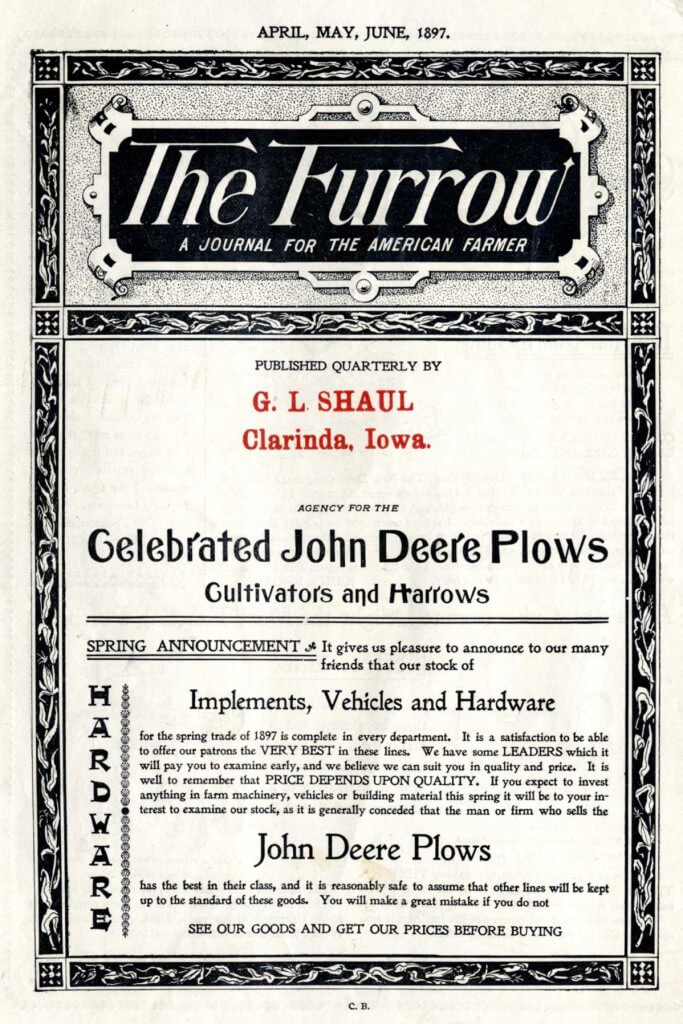 Think of a strong title – 6 practical tips
The title of a white paper is the first test. A valuable and well-written white paper will not be read quickly without the right title. Sin. So invest in a rock-solid title and take the following six tips in hand:
Describe the problem or goal directly in the title in a catchy way:
"How cloud computing will shake up the insurance world & the five strategies for survival"

Point out added value that will benefit the reader:
"More loyal customers in your restaurant with beacons"
Using numbers and lists can also work well:
"Six big developments you need to know about omnichannel"
Never mention product names, because then the white paper immediately sounds like a sales pitch.
A subtitle is fine to evoke an image:
"From lap dog to watchdog: extending your smartphone with personal security"

Think of several titles and let someone from your target group look at which ones stand out positively.
Does your title appeal to your target group in three seconds? Use the 3-30-300 rule:
The 3-30-300 rule
You have three seconds to capture the attention. Similar to the two seconds to judge someone. In three seconds your reader will see the title and the accompanying image. If the title is complicated and offers no benefit or conveys emotion, people will drop out.
You have 30 seconds to interest your reader. You do that with a rock-solid intro, headings and any other images. The intro should immediately evoke relevance, such as a recognizable problem, a strong promise or an intriguing question. The more your article connects to an audience, the easier it is to engage your readers. Of course, the intro must match the title and image.
You have 300 seconds to keep the promise. After five minutes it is ready: the reader wants to continue. Either the article has been read, or the article is being saved for later, or it's just had enough. The average reading speed is 300 words per minute.
intro
The intro is the most important part of a white paper where the target audience recognizes the problem and they learn what it takes to meet the challenge. The purpose of a white paper must also be clear. The reader takes an average of 30 seconds for this. The length can be a paragraph to a whole page. The intro actually gives an overview of what the reader can expect from content in the whitepaper. Does the reader not feel addressed as a target group, does the intro describe an unrecognizable problem or do the solutions not feel right? Then the reader drops out at the intro. Cups makes it scannable.
Solve the problem
State the specific aspects of the problem. Explain with figures, data and names and research. What questions will the target audience have about the problem? What key messages does the reader need to understand before understanding the problem? Talk from your reader's perspective, not your own. Just scan an average B2B website: how often does the sentence start with 'we' and 'our company'? How seriously do you feel taken?
Set the background
The background consists of everything that is necessary for the target group to know, and can therefore be non-existent, small or very large. The background sets the canvas on which the problem takes place and provides explanations. For this you can describe the market, trends, or recent developments in technology. A useful tool for this is the sequence of technique, supply and behaviour:
Technic: Technical innovation is constantly underway. New solutions to known problems, new applications of old techniques and solutions in search of problems. A good example is 3G technology. This made video on mobile possible, but also VOIP (Voice over IP) and video conferencing such as Facetime and Skype.
Offer: Not every innovation directly results in available products or services. A company must see enough money in it to want to invest in order to be the very first to put it on the market. The list of failures is endless. Video on mobile only really broke through with 4G, but with the necessary network problems for providers due to the increased data traffic, especially due to the rise of the iPhone and Android.
Behaviour: How does it then influence our behavior? Suddenly it sounds all over the Netherlands: "Have a look, nice movie". We are going to watch video on the mobile in droves. The following always applies to companies in this phase: fish where the fish are. In other words, being present where the consumer is and responding to consumer needs. That's why I write the online consumer trends, with this year's trends: mobile first, high consumer expectations, personification and AI.
Give the solution
Anyone want a heavyweight drill for the display cabinet? Big holes and small holes in the wall? Or decorate the house nicely? Describe the possible solutions that fit the problem. Focus on the ultimate goal of your target audience. You can explain step-by-step how to apply those solutions, when, for whom it works and what the advantages and disadvantages are. Take into account the level of your intended audience so that you give a CEO the business arguments and the IT manager the technical arguments. Basically you provide the criteria by which your reader can judge the different solutions.
Especially when you honestly state when one solution works better than the other - read your solution - you create a lot of goodwill with your readers. This white paper provides objective information! And that benefits your role as a consultant. Well thought-out: don't you want the best customer/solution combination? A long-term dissatisfied customer won't help your business.
We-of-toilet-duck-advise-toilet-duck
Many companies like to talk about themselves. You can see that in sentences that start with 'we' and your own company name. That creates a sense of self-importance that is best captured in a brilliant Toilet Duck commercial. As a slogan, it won the 2007 election as the best slogan of all time with 46 percent of the vote.
Conclusion
Write to a conclusion. Your readers expect that. Everyone also expects that your solution is the conclusion. You have to substantiate it, of course. So. Don't make it too commercial, stay substantive. Just think of a telemarketer – you definitely want to avoid that tone.
Sender
Why is this a suitable sender for this story? What experience does the company have with this particular issue in this industry? Provide contact details and social media accounts, provide relevant information about the company and provide suggestions for next action. Such as: contact us, follow a webinar or download the next whitepaper. In some industries, it's also a good idea to credit the writer, especially if it's an employee who can tell you more about the solution shown.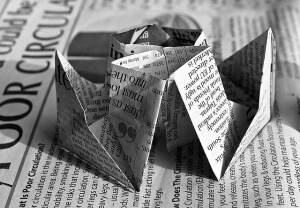 Layout of your white paper 
The layout is according to the house style. This determines the font size, colours, any house style elements, use of photos, placement of pulled quotes, diagrams and tables, etc. to reinforce your story. But be careful! A white paper must also be pleasant to read, have enough white space, be scannable and look valuable. You can place links in a PDF, but if it is also intended for print, I recommend a list of sources, as an appendix or in the footer. Be kind to your audience and use a URL shortener if you actually want your audience to consult the resources.
Have a white paper made? 
You are not the first to use a white paper but have never made one. Building a professional white paper takes a lot of time, attention and expertise. We are ready to help you with the ideal whitepaper for your company. In addition to a white paper, we can also support you directly with the content on your website, your landing page(s) and other marketing resources.
Make an appointment to discuss the possibilities of white paper marketing for your company. 

DOWNLOAD the practical B2B content plan & checklist
with this you can immediately start with B2B content marketing and sign up for our monthly newsletter.