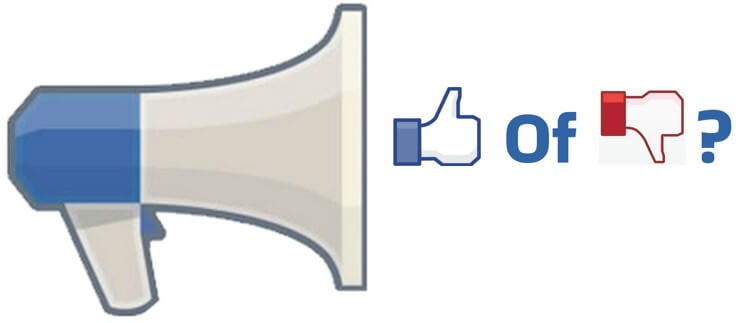 Why advertise on Facebook: a SWOT analysis
If you manage a Facebook page, Facebook has already tried to get you to advertise on Facebook several times. First with 'boosting your advertisement' and in 2015 with Facebook advertising. Advertising costs money, which is why I mainly focus in my Facebook workshops on how you can get more reach with your Facebook page by targeting your content to your target group for the greatest possible interaction. If a Facebook post has no interaction, get 16, 8 no, only 2 percent of your target group now see your message. Facebook is constantly decreasing that percentage, so that Facebook Ads will really become a serious consideration in 2015. For that I offer you the arguments here: why should you advertise on Facebook?
Why Facebook?
And that starts with the question: why is Facebook anyway? In July 2015, 9.6 million Dutch people will be on Facebook. That gives a huge potential range. At the very beginning, companies even asked themselves the question: do we still need a website if we already have Facebook? The answer is now crystal clear: yes. Because your website controls you completely, and Facebook is an external channel that can reduce your reach on your own initiative.
To take a closer look at the advantages and disadvantages of Facebook Ads, here's one SWOT analysis of advertising on Facebook:
What are the plus points of advertising on Facebook?
Lots of segmentation options make advertising on Facebook very interesting.
Large potential range: Facebook has 1.35 billion active users. 9.2 million Dutch people have a Facebook profile.
Many options for segmenting your target group: by country / region / place of residence, language, age, interest, gender, education and study, sexual preference, family situation etc.
Segmentation on Facebook behavior: liked or follows a page, likes or does not follow a specific page, upload photos, take events, played a game in the past 14 days etc.
Segmentation on device and browser: has an iPhone 4S, uses a tablet, surfs mainly with Safari ertc.
Lifestyle segmentation: is an expat, travels regularly, early technology adapter etc.
Own target group: With Facebook audiences you can upload your own target group to Facebook, for example e-mail addresses, and then display Facebook Ads here. Think of a clothing store that keeps all its customers up to date with a newsletter and wants to make the switch to Facebook.
Different objectives: it's not just about getting fans to your Facebook page, but objectives can also be to drive traffic to your website, lead generation and sales, promote an event, promote an app and increase brand awareness. A Facebook advertisement leads either to your Facebook page or post, or to a specific website or website page. You pay per click (CPC) or per 1000 times (CPM).
Create requirement: By advertising on Facebook you bring a new message to the attention. The Facebook user was not waiting for it. This means on the one hand that it is more difficult to get an interaction and on the other hand that you create a new need as an advertiser. This is really a plus compared to Google Adwords, where you respond to targeted consumer search.
Engaging: compared to Google Adwords, Facebook offers more possibilities for further interaction on Facebook. Where Google offers a 'cold' transaction every time, by clicking on the advertisement and you're gone, advertising on Facebook also offers the possibility to go to a Facebook page or post, and to target it again based on the interaction with the page.
What are the disadvantages of advertising on Facebook?
Facebook advertising is not yet optimal for mobile and less suitable for creating sales.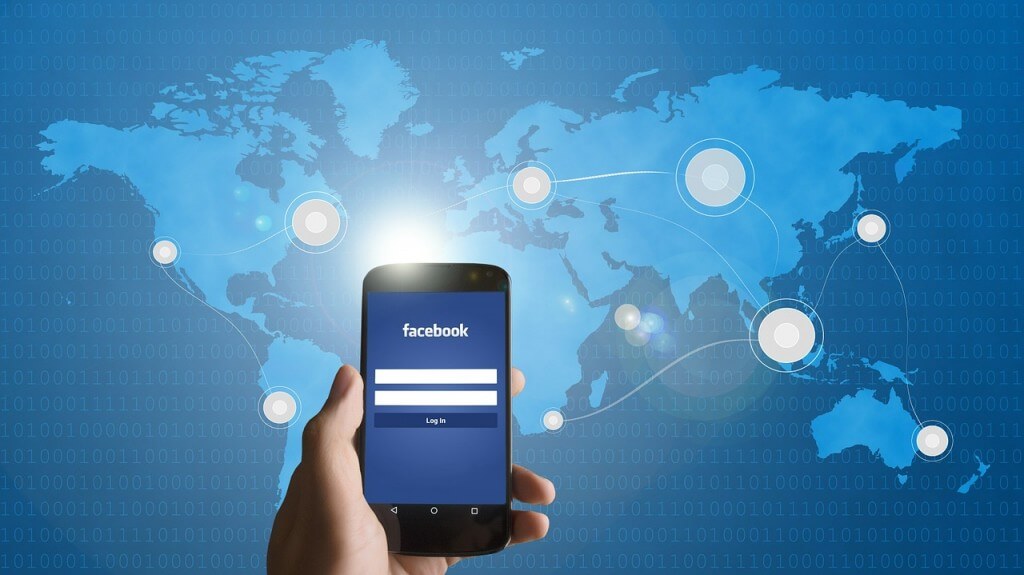 Facebook is like a pub: Nobody is waiting for a sales pitch, especially if it is mainly about yourself as a company. Facebook is a social network, so you will have to find a real angle to increase the interaction with your advertisement. That means that you have to keep a sharp eye on: who is my customer? What is the advantage of my product or service for my customer? What contact moments does my customer have before purchasing my product or service? In this customer journey, what can Facebook Ads offer added value to my customer?
Facebook is less suitable for sales: Due to the social context, Facebook users are less inclined to pull out their wallets. You visit Facebook for fun, entertainment, to stay up to date, to take a look at the world, and not to make you sell something.
More people are using Google: Google Adwords, advertising on Google, offers a reach of 2.6 billion Google users every month. That is a potential reach of 90 percent of all internet users worldwide. This is therefore primarily a consideration for international companies.
Mobile is not yet optimal: again the comparison with Google Adwords. Of all the sales that Facebook generates with Facebook Ads, comes 21.7 percent via mobile traffic (including tablet). Google sits at 46.8 percent, and has really optimized its ads for mobile traffic. In addition, Google also offers opportunities to make other bids for mobile traffic. Do you have mobile-related objectives such as installing an app? Then Google Adwords is a better choice.
What are the chances of advertising on Facebook?
Target group, target group and target group. Facebook offers unprecedented opportunities to determine, increase and target your target audience.
Determine target audience: when you start with a very broad target group, you can gradually zoom in on the results. This is how you discover your own target group: lives in Rotterdam, has an iPhone, is not married, has a wife, etc. In particular for companies that are active throughout the Netherlands, this really offers many opportunities.
Increase target audience: after you have created your own Facebook target group (with e-mail addresses or Facebook IDs), you can focus on this target group. Then Facebook also offers the possibility to achieve similar Facebook profiles: lookalike target groups. For example, if you have an Italian restaurant in Amsterdam South with a limited customer list, Facebook helps you reach similar people throughout Amsterdam.
Targeted advertising: compared to (almost) every other advertising option, and certainly compared to Google Ads, advertising on Facebook offers the best opportunities for segmentation. This offers the possibility of constantly optimizing your Facebook advertisements so that you get an increasingly higher interaction, and therefore lower costs.
What are the threats of advertising on Facebook?
You cannot see Facebook Ads separately from your other marketing activities, and keep optimizing your Facebook ads.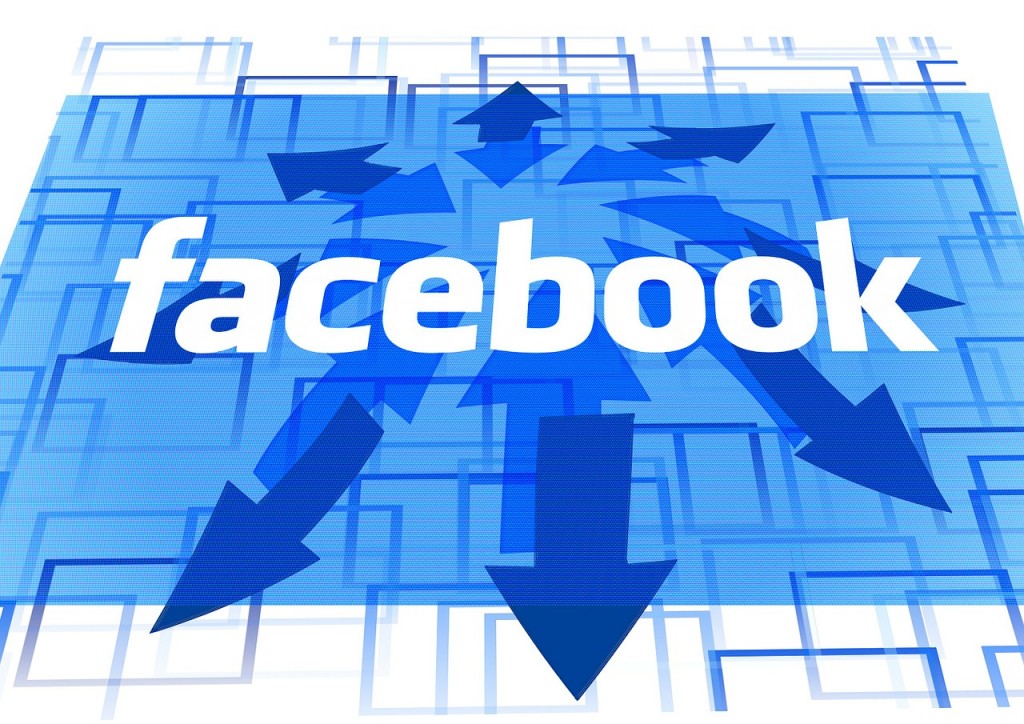 Too little segmentation: Setting up Facebook Ads is very easy, but using Facebook Ads optimally takes effort and time. Certainly small businesses with little knowledge may have difficulty with this. My advice: take into account a learning curve and tuition fees. Start as you want, but stick with it so that you can improve your results based on your own findings. Vary in your ads, do A / B tests and use Facebook Power Editor for easier management of your ads and campaigns.
See Facebook Ads separately: unless you have a ridiculously competitive offer that everyone jumps on, you will have to make an effort to lead your target audience to the desired goal. Facebook advertising is only one channel, while a target group often uses multiple channels to make a purchase: Google, newsletter, banner, but also offline such as news, magazines, billboards and posters. To use Facebook Ads optimally, you must have insight into all the means with which you reach your target group.
The youth goes elsewhere: In 2013, the number of active Facebook users aged 10-20 fell by 16 percent. Note: their profiles remained, but they logged in less often. Reasons are privacy and parents who are now on Facebook. For them it is not about privacy with regard to companies that do marketing, but privacy with respect to their parents and friends. That's why Snapchat is currently popular: messages are private and have a limited shelf life. This trend has no direct consequences for the results of your advertisements. But if you focus on all young people or if you would like to participate in new channels as a brand.
Facebook is struggling with privacy challenges: Facebook is still growing, put that first. For the people who leave Facebook, privacy is one of the biggest reasons. Google is not a better hair, by the way, but Facebook is more often negative about this in the news. The crux lies in the added value: what does Facebook use yield to a user and what does it cost? Facebook still scores enough with that for now. Ello thought he could become a competitor due to the lack of advertisements and trade in user data, but we still hear little of that.
Conclusion: advertise on Facebook
Yes, I also think it is stupid that the organic reach of a Facebook page is reduced by Facebook. With interactivity you still get the necessary range. But if you want to keep using Facebook, then you should really consider advertising on Facebook. The segmentation options are unprecedented, but it does require the necessary focus. Make time and a small budget for it to become handy yourself with Facebook Ads. Prefer outsourcing? I am happy to help you with it. Take Contact to go through the options.
Read on: what must Advertising on Facebook costs anyway? and Start advertising on Facebook step by step.
Facebook marketing in 60 minutes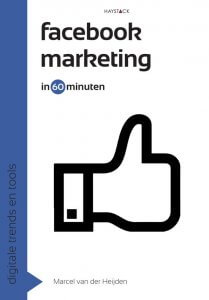 € 12,50 via Bol.com
Excellent book to start advertising on Facebook. Makes you think about your Facebook goals. What do you ultimately want to achieve? This book explains the basics in 60 minutes.
Written by Marcel van der Heijden, founder a friend of mine?, the first Facebook marketing agency in the Netherlands. View here on Bol.com.
Do you want to continue working with your Facebook page and Facebook marketing? Click below to sign up for the monthly Bloeise newsletter and receive the practical Facebook for companies checklist.