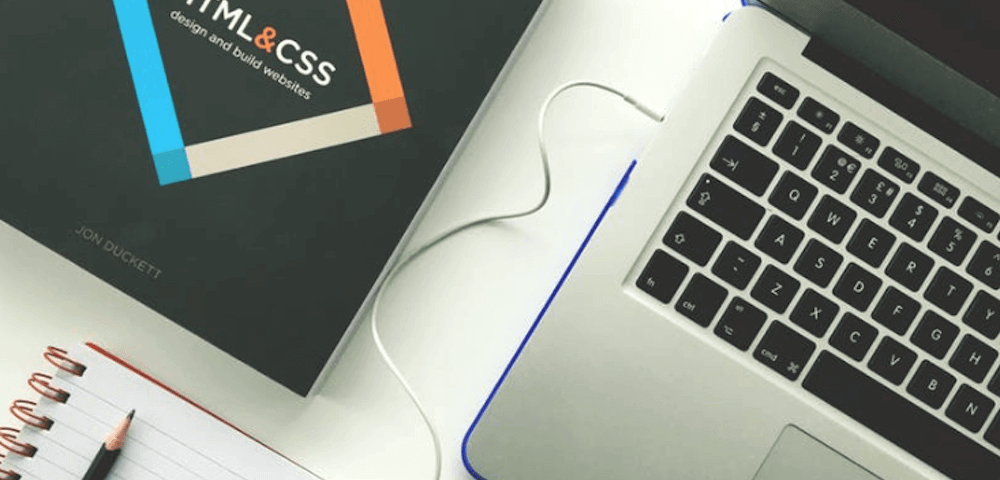 Why marketing should be leading in web design
Websites are heavily subject to trends. Certainly in the field of marketing and design. If your website hasn't been updated for years, it's probably time to freshen up. You report to a web design agency, have a new design made, use it and then you find out: it does not convert at all. How is that possible? This is probably because your marketing and web design do not match. Bloeise explains how you ensure that web design and marketing blend seamlessly.
The foundation of SEO
Before we discuss the combination between marketing and web design, it is good to consider the foundation of SEO, or search engine optimization, with which you ensure free organic traffic from search engines such as Google. When setting up a website, you should pay attention to a few points:
What do you want to achieve with your website?;
What does the current website look like?;
How are you going to attract new search traffic?
How will you structure search traffic and what will you focus on?;
What will the new structure of your site look like?;
How will you have important elements rewritten?;
Where do you get advice for landing pages?
You get the answers to these questions by performing a website analysis. If you do this analysis before you have a website designed, you work in a logical order. If the analysis shows that something is fundamentally wrong, the entire website does not have to be broken open, but you include it in the next version.
Why hire a marketing agency first?
A marketing agency has all the knowledge about marketing in-house and can therefore immediately help to ensure that your website does what it should. It is annoying if you first have a website built and later it turns out that everything has to be changed, because a marketing agency can only recommend this afterwards.
For an effective online campaign, you often have to: landing pages to be made. Of course, these must match the keywords you want to advertise with. In terms of content, they must match the intention of your customer. If you find out too late, you will have to adjust many pages later. Otherwise, campaigns with Google Ads, for example, will not be effective. Of course you can also make the landing pages afterwards, but make sure that they are made in a suitable design and also support your marketing efficiently.
Uniting online marketing and web design
Before designing a new website, it's a good idea to create a blueprint. What should your website be able to do? And later? Think about the required marketing techniques at an early stage. With a kind of map of your website in hand, you can go to the design agency. The design agency can then take your marketing wishes into account.
The four biggest points of attention for online marketing with a new website are:
Site structure: content is essential for your marketing. This way you inform and convince visitors. The right structure also supports your SEO.
call to action: Set up your website goals right away and make sure visitors find their way there. So provide action buttons in a recognizable style, without distractions and that clearly tell you what happens next.
Your marketing channels: to keep your budget for online advertising efficient use, pay attention to the quality score. Factors such as contact details and an about-us page help with this. For social media presence, share buttons help. Does your target audience use WhatsApp? So take it with you. Your website is the hub of your marketing.
measure: through which channels do your visitors come in? On which keywords? How long do they stay? And then how can you target them with a targeted ad to keep them coming back? For all these things you need to measure your traffic and record and analyze visitor behavior.
Ultimately, a unity is created between marketing and web design. It's an excellent idea to sit down with a marketing agency and a web designer. One party knows how to make your website visually appealing, while the other party knows everything about conversions and how to generate leads.
Flexible working
The parties you choose to work with require great flexibility. The marketing expert and the web designer cannot ignore each other: they really have to work together. Step by step linear follow-up is no longer of this time. It is much smarter to choose a working method in which there is an interaction between strategy, content and design. We also call this 'Growth Driven Design'.
With Growth Driven Design you don't have to spend thousands of euros every year on a completely new design, but the website moves with you. Based on analytics, the optimization process continues. This way you have more time for marketing and you have to spend less time on redesigns. By uniting marketing and web design, you get a beautiful website that looks good and also converts. Then you really have a gold mine in your hands.
Are you about to get a new one? to have a website made? As a marketing agency, we are happy to help you with this from the start.