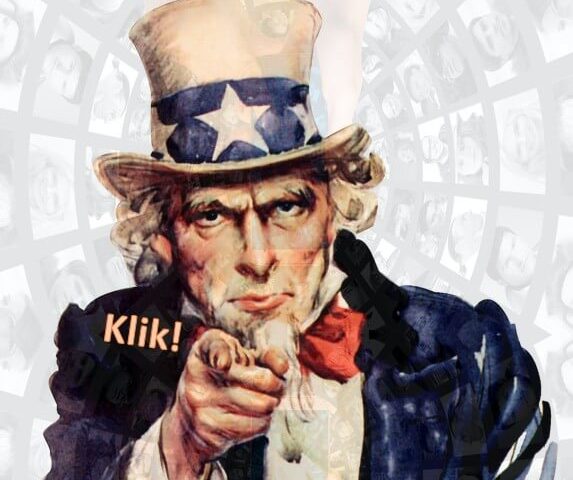 Why online recruitment? Three main reasons
The fact that it is no longer common today to only post your vacancies in a newspaper, but also online, will not be news to anyone. Every company knows by now that online is an indispensable channel in the search for new, high-quality personnel. Online recruitment however, means more than just dropping your vacancy on a website. Good online recruitment consists of a well-considered mix of different forms and channels with which your vacancies are brought to the attention and distributed.

This way you can make your vacancies part of your company branding on platforms like Instagram and Twitter. But Facebook and of course LinkedIn are also platforms where online recruitment is the order of the day. Why should you as an entrepreneur participate in this? Isn't it just a lot of hassle, such an online recruitment campaign? We are happy to convince you on the basis of three compelling arguments.
1. With online recruitment you are in control
The 'old' way of recruiting staff more or less comes down to posting your vacancy and then waiting to see if you get responses. A good online recruitment strategy offers you and your company much more control over your recruitment process. You can focus much more on your desired target group (think of the excellent filtering options on LinkedIn!) and you can immediately see the reach of your recruitment campaign on platforms such as Twitter and Facebook. You can respond to that. If all goes well, you will also receive a lot of feedback and other reactions to your vacancies. Which brings us to argument two:
2. You can continuously adjust and improve
The best thing about online recruiting is the constant flow of interaction with your target group. Your potential candidates let you know what they think of your brand or company and give their opinion about your vacancy. Then it is of course so sympathetic to also enter into conversation with the commenters! So make sure you actively participate in the interaction. The best thing that can happen: people you don't know will proactively bring your vacancies to the attention of their acquaintances who, in their opinion, are a good fit for the position. This way you make optimal use of other people's network, it couldn't be better!
3. You will find the one you are looking for faster online
No entrepreneur is happy with vacancies. Ideally, you should have completed them all as soon as possible. When you shift your recruitment to online channels as much as possible, you will really experience how quickly you can make progress. Not only posting, maintaining and removing vacancies is done in no time; the entire process of registration procedures and publication periods is much more dynamic and therefore faster. If your company is quickly accessible online, the threshold to apply for potential candidates is also a lot lower and faster. Such an application (or question about a vacancy) will land with the right person sooner and you can also provide a good response more quickly. You already notice: that empty desk is eventually manned again much faster.
DOWNLOAD the eBook: Found! 43 online recruitment tips for website, content and social media
+ BONUS! Five tips for an efficient photo shoot