More online results for SMEs with conversion optimization
Conversion optimization? What is that? I hear this very often from entrepreneurs and owners of SMEs. They know online marketing, they also know SEO and SEA more and more, but conversion optimization is a concept that is not yet really alive within SMEs.
That is why I start by explaining the term 'conversion optimization', before I start to indicate how you can significantly increase the online effectiveness / conversion optimization of your website / webshop (more online results).
What is conversion optimization?
Optimizing conversion is optimizing the chance, the amount and the frequency that an individual user of your website converts, in other words: takes a certain action that yields something for your organization. In other words: you try to get the most out of your visitors.
A conversion (another definition) is a desired action that visitors take on your website / in your webshop. These could be, for example:
– A quote request offerte
– A (first) order
- A phone call
– A registration on a program
– A subscription to a newsletter
– Etc.
Conversion optimization – getting more out of your visitors

Conversion optimization is therefore the aim to get more out of your visitors. This has nothing to do with generating more visitors, but with getting more requests / orders from the same number of visitors. And there are great opportunities there for SMEs. Because many shops and sites of SMEs have paid little or no attention to this!
How can you increase conversion as an SME?
That's what this article is about. The tips I give you here come from many business cases I've had the pleasure of doing over the past 13 years. There is a lot of experience in this. Take advantage of it, make your website / webshop irresistible and gain results, without directly increasing the number of visitors!
Key figures conversion optimization
This is for those companies that have a Google Analytics account. As soon as you start with conversion optimization, it is good to keep a close eye on the average session duration and the bounce rate. Conversion optimization increases the average session duration and decreases the bounce rate (percentage of visitors that do not click through). These two subconversion ratios affect the final result.
Six effective SME tips for conversion optimization!
1. Work on Positioning
At most SME webshops / sites, the majority of visitors are new visitors (unlike bol.com or Coolblue). It is therefore extra important to tell these new visitors the following as well as possible: who you are, what you do, why you are so good at it, what the distinctive character is. Telling and showing = positioning.
2. Work with USPs
Part of positioning is working with USPs. With unique selling points. Visitors are sensitive to this, they want to know what you stand for. In most conversion optimization processes that I do with SMEs, we neatly process the USPs in the header, immediately visible on every page. Also in or under the footer if necessary. Color basins: USPs.
3. Storytelling
In addition to these short (few, usually 4) USPs, in order to increase the conversion it is important that you incorporate this color (of the USPs / distinctiveness) in the texts: the homepage texts, product / service texts… all texts. So that not only a process or a list of specifications takes place, but that every word sells.
4. Attract quality visitors
Strangely enough, conversion is not only caused by the website itself (positioning, design, speed, texts, etc.), but also by where the visitors come from. Through more than 13 years of experience, I know that organic traffic is often (in almost all cases) the most qualitative: a longer session duration and a lower bounce rate. Betting on organic traffic (SEO) will increase your conversion rate! Just like affiliate marketing has a decreasing effect on this.
5. Seduce online with engaging web texts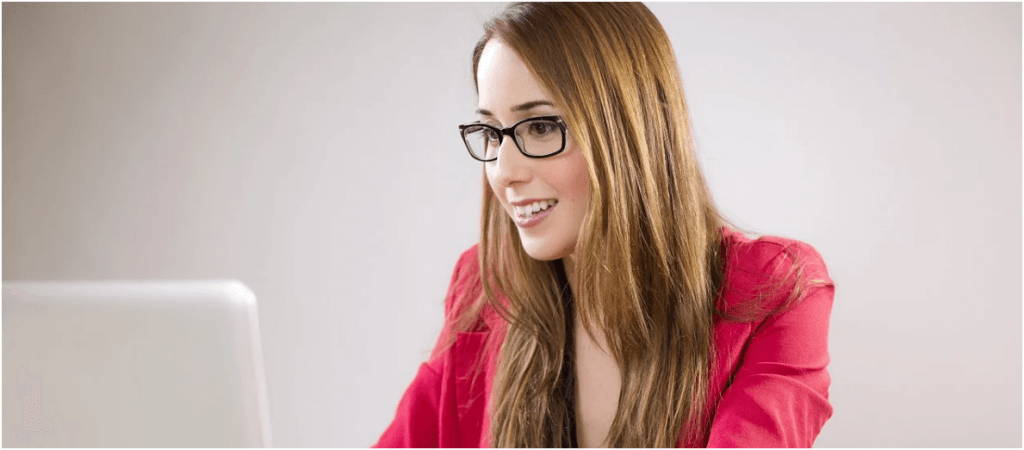 A very important element within conversion optimization are the texts. From whom are they written? Are you addressed as a target group, is it 'you' or 'your' instead of 'you'? But also: what are the texts about, are holes or drills sold (writing about the result is much more appreciated than about the solution)? And can a visitor recognize himself, are dilemmas he is faced with treated? Promotional web texts work like a magnet.
6. Get the basics done
Many SME websites / shops are still as slow as they can get, or not yet fully optimized for mobile (which is increasing every year), often resemble online folders and are sometimes so cluttered with texts and navigation that you cannot find what you're looking for. Having the basics in place is making sure that visitors don't quickly run off for one of these reasons.
I have covered 6 important tips for conversion optimization for SMEs above. There are many more. And every trajectory (that's how I work) is tailor-made. Different points of attention apply to each site / shop. Mapping out all these conversion points / points for improvement is where I start when it comes to conversion optimization.
Can you use help with conversion optimization?
Do you also want to get started with conversion optimization? Take a look at the website of Marco Bouman. Conversion specialist for SMEs since 2007. I hope these tips got you thinking. And if you have a question, I'd love to hear it.