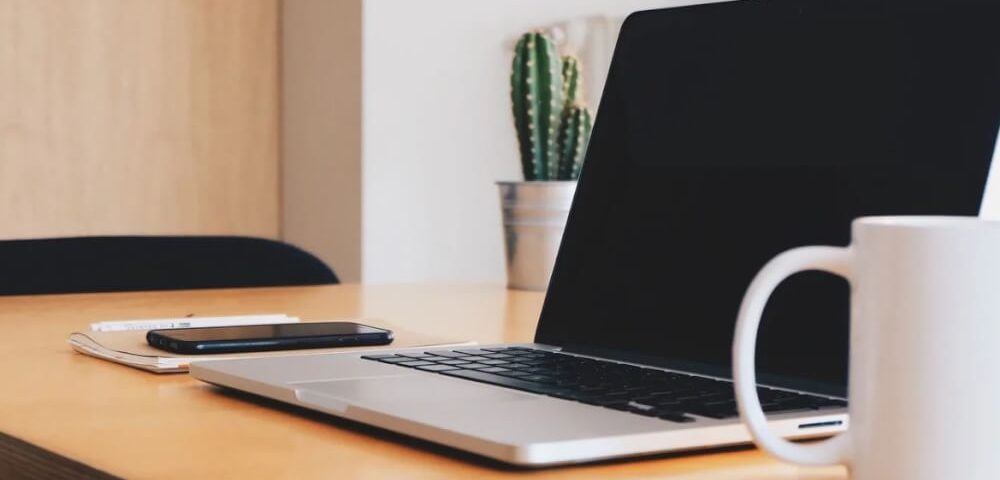 Working from home – 5 tips that will make you more productive
The coronavirus forces everyone with the opportunity to work from home. Companies where working from home has been possible for a long time, but which, because of culture and habituation, still like to see everyone behind the desk between 9:00 and 17:00, now suddenly have to let go of control. That can be scary, and not just for the employer. How do you get the most out of your working day when the cat is walking on your keyboard, your children are grumbling or your partner gives you a job? From the many years of practice of Bloeise, you get five extensive tips that will make you more productive.
Why I work from home
I started 100% with Bloeise to be able to work location-free. Whether I open the laptop in Den Helder, Dublin or Bulgaria, as long as I have internet I can produce. As an entrepreneur, I mainly have to work billable hours. With an employer you can safely work 8 hours on one e-mail, even if you think it's nonsensical. They will deposit your wages every month. But you are not paid by clients for such a waste of time. They critically compare you with your competitors on price, quality and speed. So how do you get the most out of yourself when you work from home?
It's about managing yourself in terms of time, energy and tasks.
1. Start with a morning routine
The repetition and structure of fixed things you do between getting up and working will help you with the right mindset. You don't have to start thinking until you're sitting in front of your laptop with a cup of coffee or tea. You're off to a bad start if you have to think about what you're going to eat or suddenly decide to fold the laundry.
What you do in the morning, of course, differs per person and household. In any case, my advice is:
Work outfit. Put on shoes and work clothes. That 'uniform' helps you switch to a work situation. You also look even better on the webcam.
Movement. Do you sit in front of a screen all day? Start exercising in the morning. There are many apps for that. the free 7 minute workout gives you a good workout, immerse yourself NoRoot Firewall if you find the ads annoying or buy the paid version.
Meditation. Screen work is thinking, and meditation helps you stay sharp. the app HeadSpace is very professionally set up and the first ten lessons are free. Also the app Insight Timer is recommended, here you can search specifically for, for example, 'mindfulness', 10 minutes, sort by assessment.
Having breakfast. Fuel for your morning work. Also have snacks ready if you know you will be hungry long before lunch. Healthy snacks can include walnuts, 85% bitter chocolate, cherry tomatoes, and other fruits and vegetables.
2. Make a plan

In many professions there are more tasks and projects than you ever have time for, especially in marketing. The following step-by-step plan will give you clarity:
Collect all your tasks. Check your goals, projects, agenda, e-mail, WhatsApp, Messenger, LinkedIn messages, Facebook possibly and your own overviews, whatever channel that feeds you with tasks. Use a list for this so that you do this quickly. The first time will take you more time, then you will become very efficient at this.
Group your tasks. You really don't have to do certain things every day, such as administration, writing blogs, SEO, updating customers or colleagues and work meetings. You can group these kinds of tasks and tackle them all in one Monday morning or Thursday afternoon. That really gives you peace of mind.
Organize your tasks. Press Important / Urgent. Or Impact / Effort. So you know: these tasks are important and urgent or these tasks have little impact and take a lot of effort.
Plan your day. There is always a cry: start your day with the toughest job that you dread the most. After that everything becomes easy. I disagree, because everyone is different. My advice: plan your tasks according to your energy peaks and troughs. If you have a lot of energy in the morning, start with the hard job. Do you have little energy? Then do the lighter work first, such as preparing or checking.
Take ad hoc into account. In some professions, there are few unexpected calls, questions or tasks. For others, the day fills itself. Therefore, never plan your day completely full, but for example for 80% or even 50%. You just need that margin.
I myself use three columns of tasks for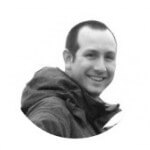 or every working day. Work, Arrange for and Social. In Work I set tasks with which I directly ensure turnover. I pick up most of them in the morning, the smaller ones I do in the afternoon. Arranging is for all tasks for Bloeise that do not involve direct turnover, but which can generate turnover in the long run. I mostly do it in the afternoon. I can often postpone these tasks for a few days or even weeks if necessary. Social is my column for those things that make life more fun and that give me energy: talking to people, hobbies and relaxation.
3. Avoid Distractions
Attention has value, and everything you give attention grows. So is distraction. How to deal with this per type of distraction:
Others in the house. Take your permanent place and label it as an office during working hours. A 'do not disturb' sign or knocking when the door is closed are possible agreements. The kitchen table may sound nice, but you will find that it is not conducive to your productivity with others in the house.
Your pet. So nice to see each other all day now! But a pet does not understand at all what 'work' is. So just keep your pet's needs in mind and try to manage that.
social media. That's such a big problem that I've already devoted an extensive blog to it with 40 tips to reduce your Facebook addiction.
chat. Many people work from home and then ping you through some funny things or suddenly start whole conversations. Turn OFF all your chat channels and notifications and prevent someone from eating your time unsolicited. Especially in this time, social contact is very important, but choose your own moments for that. Like during lunch or coffee break, for example.
Phone off. Do you always have to be reachable for all your colleagues? What would happen if you informed your immediate colleagues that you do heavy jobs in the morning and are available in the afternoon? Do you get rest.
E-mail. Turn OFF all your email notifications. Make sure that all the information you need to work is in a Word document, so that you have closed your mail program by default. Process your email up to three times a day and do one of these things with each email: remove after reading, forward as a task to another, save as task for yourself to schedule, Do directly if it takes no more than 3 minutes, parking to keep an eye on, Archiving without further action.
Sound. Everyone at home? You notice that in an apartment complex! Put on some relaxing music (Philip Glass for example!) or invest in a noise-canceling headset that will also help you on the road (the Sony WH-1000 xm3 is currently one of the best).
Workplace. Spacious desk, storage folders, office chair, laptop and mouse. What else are you wearing office furnishings required? Exactly! So make sure you don't have any magazines, books, tax receipts or toys in your workplace. They also distract.
4. Relax too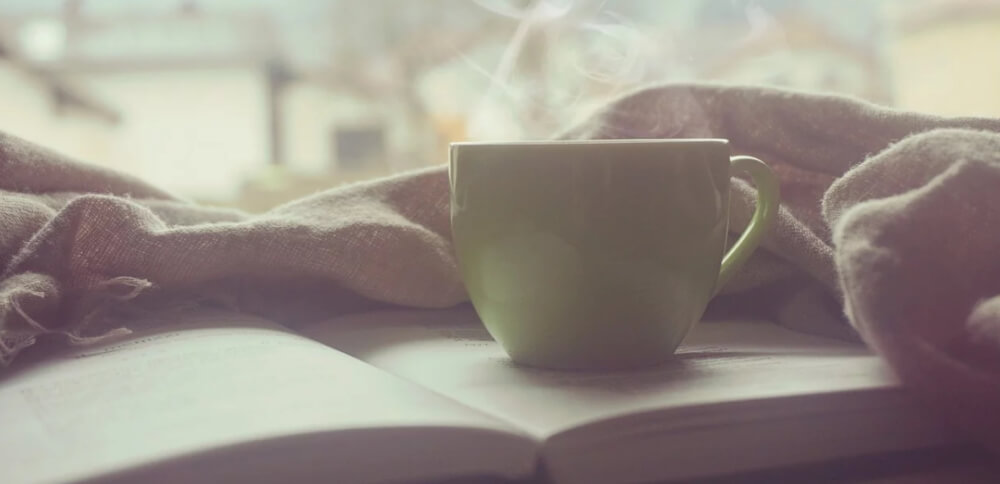 Find the balance. Just put down something beautiful in that one hour? Take a well-deserved short break. Due to the human tendency to just keep on buffing, many employers will soon see that employees more productive become when they work from home. But relaxation is also important for the long term. Tips:
Walk and move. Get up and get that new cup of coffee, glass of water or piece of fruit from the kitchen. Don't put a coffee pot or water jug next to you on the desk, but make it a mini-break. Just move. Ideally, you walk away from your screen every hour.

Do you suffer from RSI complaints? The tip that helped me: do some slow push-ups every day. Five to ten is more than enough.
Do you quickly suffer from back pain? This daily exercise helps me with my long back: stand up straight, bend over with straight legs but knees not fully locked. Try to place your hands on the floor. Take a few deep breaths in and out, and you'll find yourself getting a little closer to the ground. Don't force it, get up slowly.
These stretching exercises from Medifit Physiotherapy also help:
Read! Grab a chapter and imagine yourself in another world. Or just read the Donald Duck. Great to do right after lunch, for example.
News. Just put your head above water and see what has happened in the world. The 14.00 update of the RIVM, your favorite weblog or Facebook. Keep an eye on the time.
Get a breath of fresh air. Take a walk outside, eat a piece of fruit in the garden or on the balcony, or do some shopping at lunchtime.
Take time for your lunch. Have fun with your roommates! Make it a good, healthy meal, because you have that time now (actually always, right?).
Catch up. As a home worker, you do miss that sudden brainstorming session during coffee or a chat with your colleagues. And the tricky part is that you can't put your head in another department to see if they have time for a chat. Name this human need. See which ways you can agree to keep this personal nonsensical contact possible, such as a certain status in the chat.
In Sweden they did a test with six-hour workdays. Result? Higher productivity. Microsoft even +40% concluded more productivity for its four-day workweek.
5. Use useful tools

…but only because they are useful too. The problem within companies is that a standard way of communicating has to be agreed. However, that does not always work for every job description. Therefore, look at what room there is in your organization's policy for the use of those tools.
Microsoft Teams is very useful to quickly set up an ad hoc meeting, but do you have to have it on by default so that everyone can suddenly distract you?
skype is free and very useful for that work meeting. But with the free version, you can't record the conversation. Is it okay for everyone if you use Audacity for that?
With Google Drive you can easily share files and collaborate on one document. But can we agree that we first send an email before we receive new feedback on an open document?
whatsapp everyone has and is always handy for working from home. Also agree here exactly how you will deal with it and especially what you can expect when you send someone a message.
Zoom is the only one suitable for team meetings with larger groups. With Microsoft Teams, Facebook Messenger, Google Hangouts and Skype you do not see the. Take a look at the privacy options, so some companies ignore Zoom.
Improve your WiFi
Your most important tool right now is your home WiFi, of course. But what if you get WiFi cures? First tip: run that ADSL cable to your router, problem solved. Isn't that a solution for now? The Consumers' Association gives you here explanation how to measure internet speed and improve WiFi reception. However, they miss the best tip: put your WiFi on a different channel than your neighbors. You do that as follows:
Warn every user in advance that you are going to fiddle with the WiFi. First check your current WiFi speed, for example with Speedtest.nl, for all individual users.
Connected to the Wi-Fi? Type in the address bar of your browser 168.1.1.
Login to your modem, check your manual or Google 'Change KPN Wifi channel' or Tele2 or whoever you have, for the exact steps.
Go to WLAN or 'Network settings' and then 'Wireless'.
Go to 'channel', 'Band' or 'Channel', depending on your modem.
Change to another channel and click Apply or Apply. Check your new Speedtest for all individual users. Worse? Try new channel!
No ADSL or fiber optic connection? 4G for home from T-Mobile is still a possibility. see 4Gbuitengebied.nl for a comparison between KPN, T-Mobile and soon the new even WiFi.
Free print service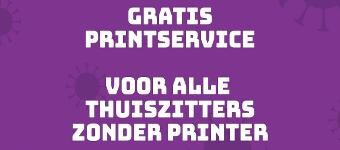 Only ink started a free printing service for all people who do not have a printer at home. That is how it works:
Mail info@onlyink.nl with the document as a PDF attachment (several documents can be merged via https://smallpdf.com/nl/pdf-samenvoegen) and the following information: delivery address, color or black and white, number of prints.
You will receive the prints at home for free.
Nice such a free printing service? As a thank you, Eeninkt proposes a gift to the Red Cross.
Did I miss something? Questions about a specific situation or challenge? Leave a comment below!
Thomas Lapperre
Bloeise