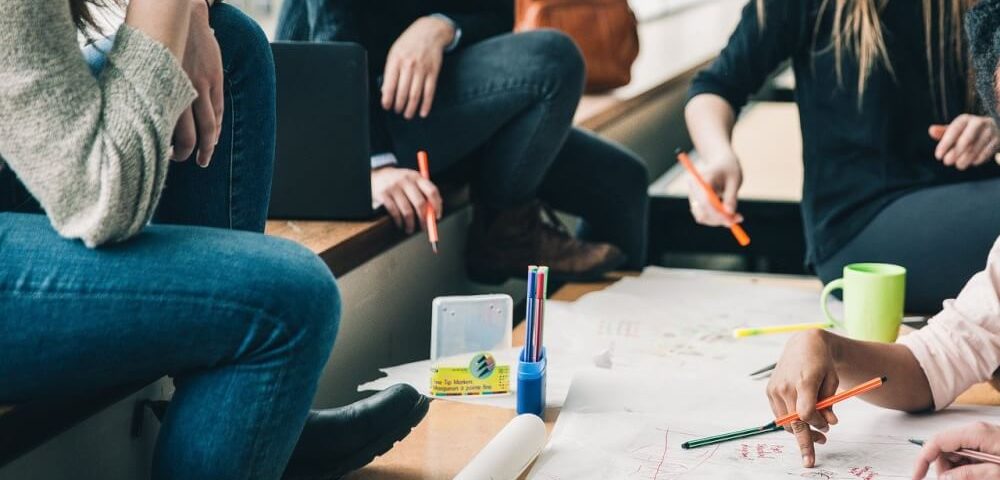 Using working students in your organization: a good idea?
In their search for new staff that is both affordable and of good quality, more and more companies are turning to working students. There are adhesives for both large companies and companies in the SME segment various advantages to employing working students. What makes this form of recruitment so popular?
Working student: more than a part-timer
To first clear up a misunderstanding: a working student is more than a part-timer who, in addition to his or her employment contract, also follows a study or goes to school. With a working student we are talking about a student at a college or university who can perform work of a decent standard. working students fulfill functions that you cannot simply dismiss with the term 'part-time job'.
Skilled and with growth potential

This brings us directly to the biggest advantage of working students. They are skilled workers who as starter enter the labor market. A working student is often in the final phase of a study programme; there is therefore a good chance that such an employee, once that study has been completed, can definitively enter full-time employment if the cooperation has gone well.
Such an employee immediately has a nice growth potential; after all, the preliminary training is there, and the work experience is already being worked on properly.
Flexibility
Working students are known for their flexibility; something that you, as an entrepreneur, do not always find with potential employees. There are no family obligations and often no high financial obligations that an employee has to take into account. A working student is often very flexible in terms of available hours, often does not mind working in the evenings and weekends and is usually well deployable during school holidays, for example. This also makes a working student ideal for seasonal work or holidayjob.
Advantage compared to interns
Many companies are registered as internship companies in order to regularly find affordable workers. In this way you will be offered students who will complete their graduation assignment in the service of your company. Although this is the cheapest way to get work, this method also has a major drawback: an internship involves obligations. The assignment must be completed and for this you often have to talk to the intern and the supervisor. With a working student you do not have all these restrictions and obligations.
Are there also disadvantages to using working students?
Are there no disadvantages at all that you as an entrepreneur should take into account when considering working with working students? There are some risks, but for many entrepreneurs they do not outweigh the benefits.
However, you should bear in mind that this flexibility can work in two directions: students' study schedules can suddenly change and that can have an impact on availability. You will therefore also have to (be able to) adopt a flexible attitude. Working students can also, just like employees, fail.
A second risk is that a working student will leave your company relatively quickly, for example when the study has been completed and the student elsewhere find a good job vacancy. Entrepreneurs are therefore afraid to invest a lot of time in a working student, only to see them walk out of the company. On the other hand: precisely by investing a lot in a working student, you can also ensure that the cooperation is so good that it naturally transfers into an employment contract after the study has been completed. It just depends on how well you as an employer are able to do this and how well you discuss this with your working student(s).