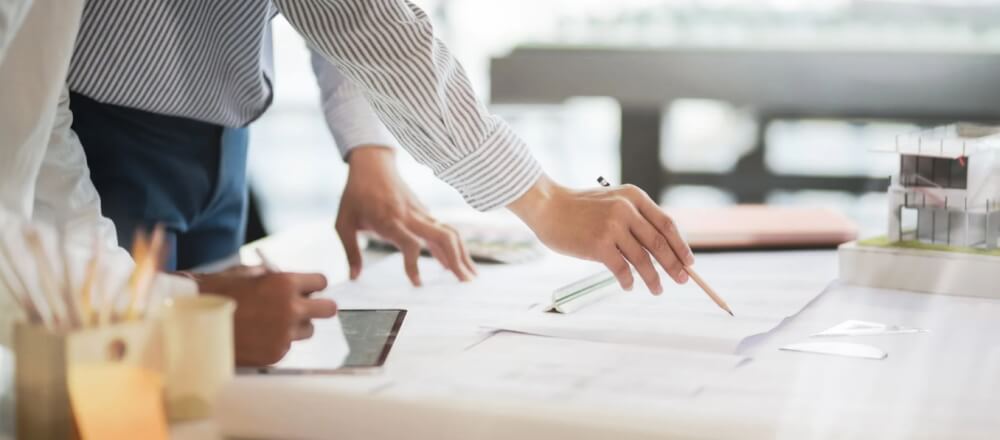 Working with a content marketing strategy, what does that yield?
That it is important to be found online and to offer valuable online content? Every entrepreneur today will agree with that. Still, both novice and more experienced entrepreneurs from the self-employed and SME segment struggle with successfully setting up and executing a content marketing strategy.
In more than half of cases, companies struggle with their online presence and the en digitization simply by working without a clear, described strategy. Yes, you read that right: more than half of entrepreneurs do not have a clearly described, substantiated strategy for their content marketing. And that's a shame, because successful online campaigns can make or break the growth of a company – any company. But how do you proceed if you want to set up a successful content strategy? And what do you have to think about?
What is content marketing?
First take a step back. What is content marketing again? Online there are countless websites, blogs and other resources with just as many different definitions. Basically they all come down to the same thing about content marketing:
a) content to create and to spread, That:
b) value add for you customers or prospects;
c) for the purpose of joining this defined target audience the one you want actions to be reached in the customer journey (raising awareness, interest and lead generation, consideration, purchase and after that also service).
Content marketing therefore, as can be seen from point c, is by definition in line with the business goals. That is also the reason that successful content marketing stands or falls with a well-thought-out, pre-defined strategy. In fact, without strategy, strictly speaking there is no content marketing because its definition will not be met. Putting blogs online — no matter how well-written or valuable they are — doesn't make you into content marketing.
Why do you need a content strategy?
A content marketing strategy is required to be able to speak of actual content marketing at all. Of course, that is not an end in itself, after all, a strategy is only a means to achieve your goal: this is how you go from situation A to B. By thoroughly thinking this through, recording and executing this, you do it like this efficiently as possible.
The main reason is that a successful content marketing strategy ultimately helps you achieve your business strategy. If all goes well, that strategy involves a bit more than just making a profit. You also want to appeal to new target groups, build good customer relationships, achieve high customer satisfaction or pursue other ideals. All steps in the customer journey, each requiring a different kind of message and approach.
Scoring in Google requires a planned approach
Creating content haphazardly and publishing it in a continuous stream of blogs on your website, that is really no longer the way to successfully do content marketing. Yes, writing relevant content often and a lot is a way to become findable in search engines, for example, but in the light of your content marketing strategy that findability is not a goal, but a means.
Moreover, Google expects a certain coherence in your content. Google won't get that out of you blogroll but from overviews on specific topics in which you can quickly click through to underlying content. In good English this is called pillar pages, and here on Bloeise we have four of them that you can find in the navigation menu: B2B content marketing, Marketing, Trends and Entrepreneurship.
Focus on your added value
The goal should be: to add value for your customers and prospects. If you have included in your business objectives that you like to build long-lasting, valuable customer relationships, you will (also) have to express this in your content marketing strategy. Weekly blogging about randomly chosen topics and a big SEO sauce pouring over it is by no means the way. After all, with a successful content marketing strategy you put the target group at the center.
Content marketing therefore focuses on questions such as: what information is my target group waiting for? What makes them happy? How can they make better use of my products or services? What kind of content, and through which channels, do I need to optimally present my company or brand to that target group? And how can I stay as relevant as possible while doing all that?
Drop out or continue

If you stop after a few weeks, you will miss the real result.
And that is where many entrepreneurs give up. Content marketing is not something you do quickly in between, but it takes serious time, effort and sometimes money. Not every entrepreneur is interested in that. That's good news for you, because where the competition miss opportunities, of course, there are possibilities for you. It is therefore not at all crazy to consider hiring someone, a content marketer, specifically to design, execute and fine-tune a content marketing strategy. That doesn't even have to be full-time, by the way, depending on the size of your company. What is also possible is to hire a content marketing agency.
What you should in any case realize is that if you are active with online content, but do not use a content marketing strategy, you puts in a lot of effort for little effect and therefore miss opportunities. This applies to every industry, even if you think that your products or services are only interesting for that very small group of customers that you already know well, or that they are products about which it is impossible to write interestingly. Nothing is less true. Fun, high-quality content is possible in every industry, and so is content marketing. Yours too.
Thomas Lapperre
"'Ah, accounting, what can you say about that?' Very much! Just like content marketing or scoring in Google, accounting is not an end in itself. It is a means by which a customer no longer has to worry about whether invoices can be paid or hassle with the tax authorities. So that the customer can focus on what he or she likes to do: doing business. Thinking about cool things and making people happy. Passion! That's where a boring service like bookkeeping is actually about. And the new deductible items for next year or the new scheme? Those are also interesting, but only for those readers who like to do most of their own bookkeeping themselves. In short: don't focus on the how or what. Focus on the why. Why do you do things you do? Why do your customers choose you? Why do you exist?"
Different types of content for different purposes
A content marketing strategy defines which forms of content you will use, through which media you will do this and what effects you intend to achieve with this. But what are types of content that you should think about, and what effects are associated with them?
The most classic part of your content marketing strategy is the online content on your own website: the informative blog. There is, in principle, nothing wrong with that, although classical. You cannot avoid providing information to customers and prospects on your own website. you want here SEO–responsible work, if only to be found and found relevant by search engines. At the same time, you build your brand value with this type of content. With striking content (perhaps written by a ghostwriter for a nationally known platform in your industry) you radiate authority from. Ideally, you don't show the back of your tongue: there must be another reason to contact you and get more information. Good content on your own site is therefore also a form of branding.
Instead of blogs, you can also think of offering white papers: downloadable resources for which you first leave your contact details. This lead generation is typical white paper marketing mentioned: you can follow up early customer contact with nurture emails or even a direct phone call. With a problem/solution text or, for example, in-depth you offer really valuable information about a relevant topic.
Content fills your marketing channels with valuable messages. Many entrepreneurs push all their online content through their newsletter and the standard social media channels: facebook, LinkedIn, Twitter, sometimes now Instagram. That in itself is not so bad – especially when it is really interesting content that is shared a lot – but realize that you mainly reach people who already follow you: the organic reach. Only when you viral If you invest in advertising, you will be able to reach people outside your own channels.
That will change once you influencer marketing will be included in your strategic plan. Also adjust the content to the channel: you want to offer different types of content on Instagram than on LinkedIn, for example. The medium is the message: Facebook asks for likeable content and LinkedIn for content around passion or productivity. Too many companies simply post the same thing on every platform. That's not very professional, and it certainly doesn't make people curious about your brand or company. Provide a good storyline and offer added value. Example? The 5G campaign from KPN, which is not about expensive subscriptions, but about security, innovation and the future of mobile internet.
Ultimately, you want content to get through the throats of your customers and prospects as little as possible push, but a correct one pull to generate. You want to attract the target group to you and tempt it into action, interaction and contact.
Analyze your strategy and continue to adjust
Last point of attention: devising, writing and executing a strategy is one thing. But that's just the start. Content marketing is never done. You want to continuously measure the results of your marketing initiatives and perform analyzes based on those measurements. With that knowledge you can refine and improve your strategy. So don't let your content strategy die a silent death in the drawer, but keep working on it.
Social media (with business accounts) and solutions such as Google Analytics, Hotjar and mouse flow offer countless possibilities to apply simple forms of analysis to your online content. At a larger or later stage it can of course also be done more professionally, with special software that is baked into your website backend. The most important thing, however, is that you realize that you have to measure and improve.
Online content withers quickly and downtime is rapid decline. Once your one campaign is completed, the next should be ready. And yes, that is sometimes pushing. That is why a content marketing strategy is vital. You will work faster and more efficiently.
DOWNLOAD Content Marketing Boss
Everything for the content coordinator to set up successful content marketing