Dutch sponsored content for business and marketing

Looking to influence your SEO through quality sponsored content in the Netherlands?
Bloeise.nl is the right place for content focused on marketers, business owners and entrepreneurs.
This is the English text for advertisers on Bloeise.nl. If you're looking for the Dutch description, please read further here.
About Bloeise.nl

AUTHORITY: Dutch business blog with many B2B topics: from AI, finance, e-commerce and WordPress, to marketing trends, service design and omnichannel.
SEO: As per 22-06-20the domain has DA 57, PA 44,  CF 46, TF 22, and DR of 46.
Sponsored content and SEO options – 2023

Placing your link in our article: € 125. Your link has to match our article. ORDER HERE. Add the articles you consider in the order details.
Placing your sponsored article: € 175. Article has to be quality content, Dutch or English, unique, written for readers and not only for Google. Minimal of 500 words, maximum of two SEO links. Published with meta-description and royalty-free images. Indefinite time of publication. No tagging for sponsored content, unless specifically requested.  ORDER HERE.
Writing and placing your sponsored article: € 225. Based on your input, a quality article will be written by one of our writers. Published with meta-description and royalty-free images. Indefinite time of publication. No tagging for sponsored content, unless specifically requested. ORDER HERE.
Restrictions for sponsored content
Content has to match the audience. No casino, loans, dating, car insurances etc.. it's a B2B blog. B stands for BUSINESS. We reserve the right to refuse your order, if it's either bad quality or not matching.
SEO links are DO-FOLLOW links. If specifically requested, the links can be made NO-FOLLOW or given the new 'sponsored' tag.
We'll add the pictures. We use Pixabay.com and Pexels.com to ensure the pictures used are royalty-free. Really, really want to use a specific picture? Provide us with source or written confirmation the provided picture is royalty free and written imdenity for any claims.
Payment only possible via bank transfer. Why not Paypal or any other service? Because they charge extra % and make administration much more work.
How it works

Go to https://blossomyourcontent.eu/shop/.  Or directly to the product pages for in-content link, sponsored content excluding content and sponsored content including content. In case you want your content posted on our site, please make sure your content matches the website.
Order your content. Payment options are credit card, bank transfer and the Dutch iDEAL.
We'll check any content to publish. New content we'll process efficiently and publish.
After publication, you can provide your feedback on SEO, images and look-and-feel. We aim for maximal customer satisfaction.
You'll receive immediately a confirmation and an invoice after payment. In case of sponsored content, we'll sent you a final delivery mail.
Why choose Bloeise.nl?
We focus on quality content for business readers. Apart from sponsored content, there are no ads. The only pop up, for our monthly newsletter, is non-intrusive.
Your article will remain online indefinitely, as long as Bloeise as a company exists.
Online since 2013, and since then featured many sponsored articles for a wide variety of businesses and websites.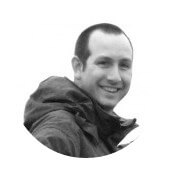 Bloeise
Thomas Lapperre
Ready to boost your SEO in the Netherlands? Contact us now. We also provide linkbuilding packages.