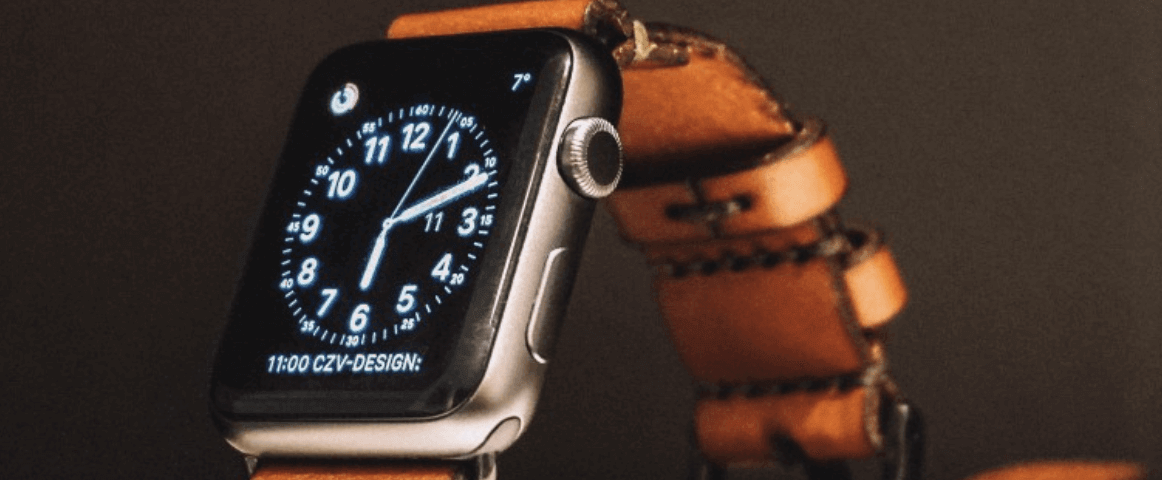 Smartwatches in 2019: trends and usage
The smartwatch is gaining ground. The Apple Watch 4 came out recently and showed a significant improvement over other smartwatches and, last but not least, the Apple Watch 3.
The device is no longer solely intended for fitness enthusiasts. It is now a handy computer for the wrist. You can read in this article which trends we will encounter in 2019, and how the market for smart watches is developing.
More people are using a smartwatch
More and more people are using a smartwatch. In fact, it is expected that in 2022 twice as many people will use a smartwatch as this year. This is according to Futuresource Consulting's Worldwide Wearables report.
We owe the growth of the smartwatch mainly to Fitbit, Samsung and Apple, among others. These companies launched premium wearables, including the Fitbit Ionic and Versa and the Apple Watch.
The smartwatch is especially popular among sports enthusiasts, because the devices contain many functions for fitness. This has boosted sales, but consumers will now mainly benefit from connectivity. 4G will play a greater role in smartwatches before the end of 2018 and later in 2019. Experts even dare to predict a growth of 539 percent in 2018 and 2019.
The Apple Watch 4 and the Fitbit
Apple has been growing steadily in the market for two years, says American expert James Manning Smith. This is partly because the competition is not very fast with updating their models. Apple continues to innovate.
The integration with the telephones is of added value. According to the expert, an entire ecosystem is unfolding in which consumers can almost leave their phones at home, because they have access to the same functions on the smartwatch. This makes it possible to stream music, make wireless payments and use voice controls. For example, consider Siri on the Apple Watch.
The Apple Watch is the best-selling smart watch, with a 34 percent market share. 3.5 million copies were sold in the second quarter of this year. That is expected to increase, now that the Apple Watch 4 is out. The Watch 4 is even thinner, faster and more useful than its predecessor. For example, it contains a new chip, which makes the device twice as fast as the Apple Watch 3. In addition, the screen is larger and it is possible to make an EKG (heart film).
The Fitbit Versa was launched earlier this year and may be a harbinger of what else is in the pipeline. The watch is cheaper than other smartwatches and comes with the Apple Watch in terms of sports functions. However, it is not a full-fledged alternative. It is therefore primarily a fitness tracker, but a fitness tracker that is becoming increasingly intelligent and clear.
For example, a feature that is highly appreciated by users is the Fitbit Coach, which encourages the user to do shorter workouts of a few minutes. The screen of the Versa shows exactly how the workout works.
Even BMW jumps in
Now that others see the success of Apple and Fitbit, they too want to take the plunge and release their own smartwatch. Even car manufacturer BMW is jumping in. BMW has already signed a contract to produce smart watches until 2023.
This smart watch will probably be equipped with Wear OS, has a connection with Google Assistant, tracks the user's heart rate and can work with GPS and Google Pay. Of course, the design is luxurious, with a completely round AMOLED screen. It has the look so typical of BMW. Probably there is also a price tag that fits BMW.
The smartwatch is there for everyone
The coming year will be an interesting year for the smartwatch. It is no longer just for fitness enthusiasts and users interested in technology. The device is increasingly becoming a device for everyone. The Apple Watch 4, for example, is completely customizable, now that users can compose their own watch faces.
Whether you are a man, a woman, or gift a watch to your child, it is a useful device. By 2022, the smartwatch could conquer even half of the wearable market. Where in 2015, women still left the smart watch behind, there are now more and more watches on the market that are completely focused on women: beautiful, stylish and full of smart possibilities.
Of course, a full-fledged smartwatch is a huge expense. It's really not good for children. That is why you can orientate yourself on smartwatches for children. A good example of this is the Q50 Kids or the Connected Kids K01. These have a child-friendly price and will keep the children busy for a while.
The new generation of smartwatches
What we see as a trend for 2019 is that style and high-tech functionalities come together. A smartwatch does not necessarily have to look like a mini screen. Manufacturers Tag Heuer, De Grisogono and Kronaby, for example, have opted for a classic, luxurious look-and-feel. This will be a clear trend for 2019.
Kronaby deserves a special note, as it resembles a classic watch in everything. It has two buttons: the first has a classic look: it has a timer, an activity tracker and you can add a separate time zone. The other button offers real features: the ability to choose music, control your camera remotely, find your phone and walk to a certain place with on-screen instructions.
What's great about these smartwatches is that they aren't specifically tied to an operating system. They work with apps, so you can use them on both iOS and Android.