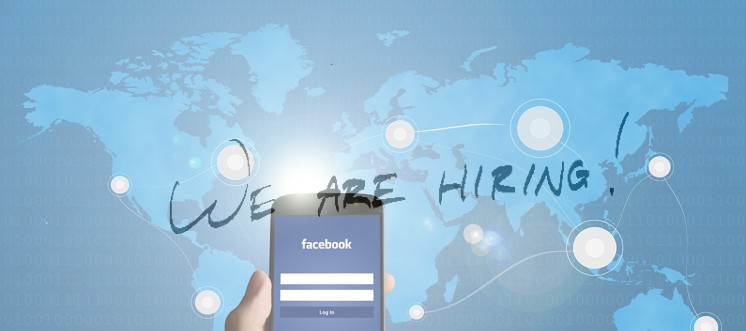 Facebook for online recruitment: 6 tips
Everyone is on Facebook, so choosing Facebook for online recruitment seems logical. But it's not LinkedIn, it's more massive and not meant for B2B. Users scroll through their timeline looking for social contact and entertainment, not companies or woolly company presentations. So how do you tell your corporate story now? Easy. Focus on passion. Because passion is what connects work and private life. With these six tips you can practically use Facebook for you online recruitment.
Do you know anyone who is looking for a job as x? The social aspect of Facebook makes people respond and mention people faster than on LinkedIn ("mention"). With the approach do you know anyone else address your potential candidates and their network.
Show your company culture. Go behind the scenes, show your employees and the cool things they do. So: a box of chocolates that a happy customer brought, Nienke on administration who takes care of the quick payment or the repair of a windmill. This creates indirect contact (Interaction) with which you also passively reach job seekers.
Go live. The Facebook Live option creates a live video connection. Your Facebook followers will be notified immediately and can respond with emoticons or messages. Can be used for events, openings, concerts, a company presentation, answering questions or a live tour as a kind of open day. Exciting? Sure, but also interesting for your followers!
Separate work-at Facebook page. Certainly at larger companies it can be wise to have a separate careers page in addition to the normal company page create facebook page. This way you don't scare off brand fans with vacancies.
Interact for more reach and feedback. Just like on LinkedIn interaction ensures that a message is seen by more people. So ask questions and stimulate with fun content that invites you to respond. You will also receive valuable feedback.
To advertise. The possibilities on Facebook are endless. you can on Facebook advertising by demographics, interests, pages followed, friends of your followers, et cetera. This allows you to search very specifically, such as: women, 20-25, MBO level, married with children, interested in beauty and fashion, Nijmegen area.
DOWNLOAD the eBook: Found! 43 online recruitment tips for website, content and social media
+ BONUS! Five tips for an efficient photo shoot